My father is a deeply rooted man. His roots run deep though his father and his grandfather before him. Roots that run deep, not only a connecting to family but a connecting to the land and the earth. My father is from a different period then I, just as he father and grandfather were before him yet each are connected, deeply rooted.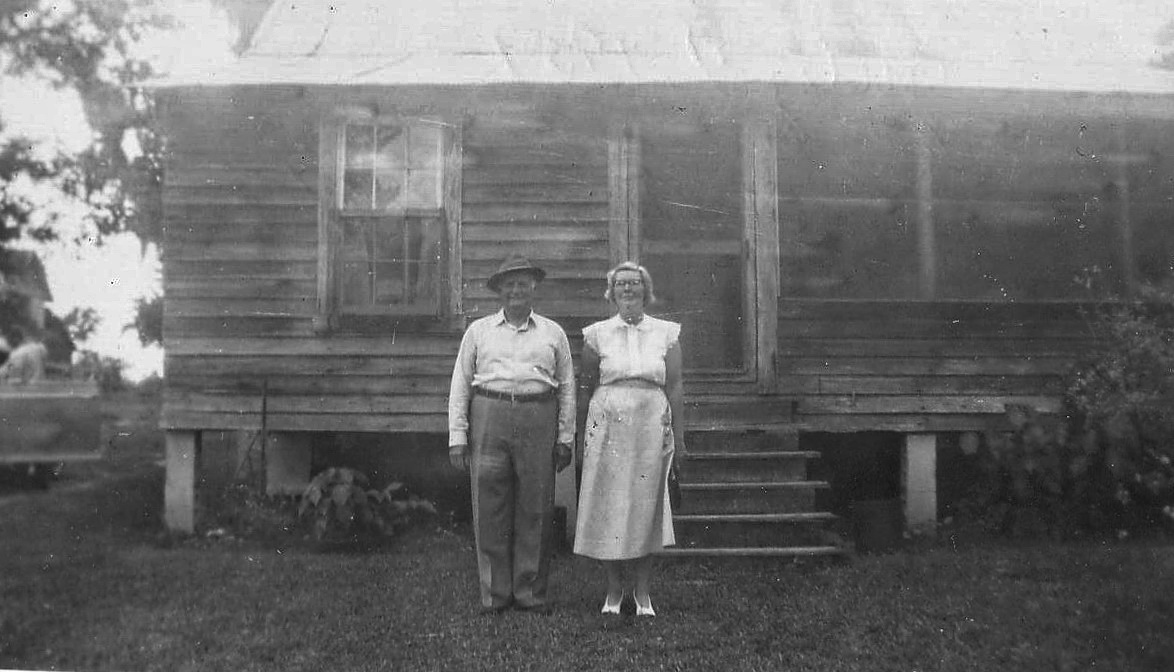 Today, like a number of Sunday afternoons in the past, dad called me in the morning and said "come over for lunch and then we will go out to the "old home". Going out to the old home is a deeply rooted experience for me for it takes me back to my roots, my dad's roots and his father's before him. The "old home" is where dad grew up, out in the country with names not on any map like Flemington and Shiloh. As we travel down the country roads dad will point out who lived where, who was related to whom. That was aunt or uncle such in such, they married a Feaster, a Yawn or were related to a Dixon. We pass my dad's grandfather's house where his father and eleven brothers and sisters were raised, a grandson still living there. We pass by his grandmother's house, no longer standing but still there in my memories. Then we come to the Old Home, where dad was born and raised, the home of my grandparents. We slow done and stop on the old road to look at the house and I look into my dad eyes and perhaps see a tear and I know he is remembering, old memories, deeply rooted memories of a time gone by. I quickly look away for my eyes also being to tear from my many fond memories of the times spent there.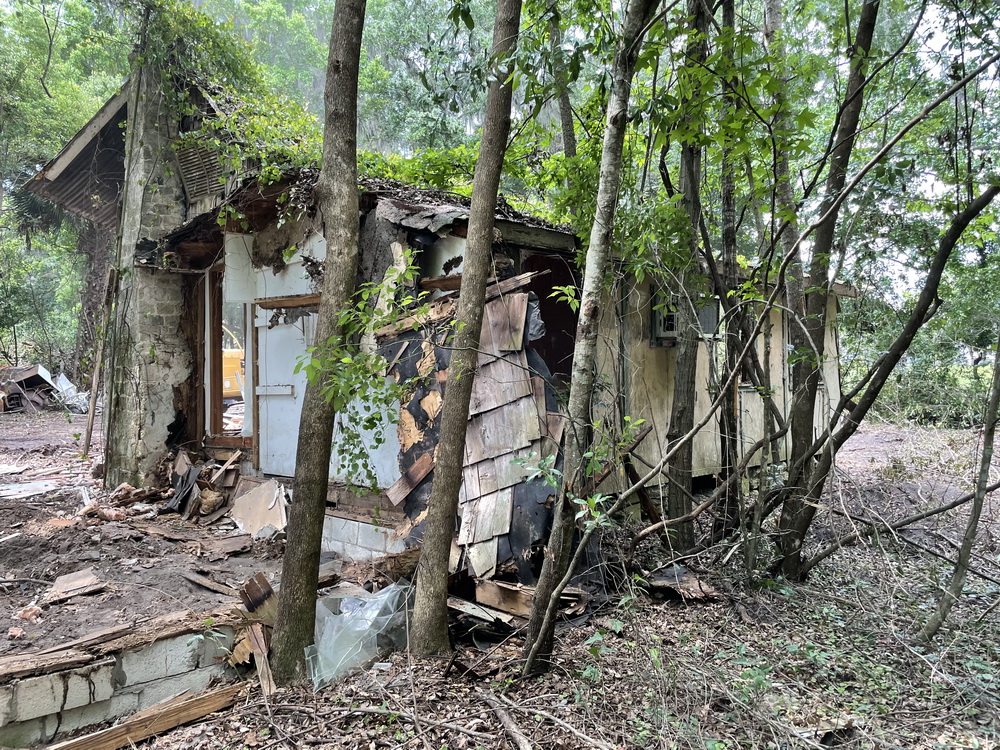 In April of 2021 I was driving out in the Micanopy area and I drove by the old house and found the gate was open and what looked like some work being done behind the house. I stopped, got out of my truck, and was walking toward the gate when another truck came up with three men. One man got out and came up to me and I explained that the house was my grandfather's house and was where my father was born and I asked what they were doing. He explained that someone bought the property and they were tearing the house down and said I could come in the gate and look around before they continued. I looked around a bit and saw a few old boards from the house sitting aside and I asked the man about them. He said he was surprised to find that several of the larger floor beams looked to be hand hewed, but the house didn't look that old. A light went off in my head and I told him how my grandfather and his brother got the boards from an old barn down the road and hauled it to the house site in a wagon to build the house in 1921. The barn being much older was built from hand hewed timber. I asked the man if I could have a couple and he said yes and he helped me put them in the back of my truck which I hope to make something out of one day. I as I drove home many memories of the old house flashed in my mind, memories of rain on the tin roof, grandma cooking dinner, warming in front of the fireplace on a cold winter night, fishing with grandma on Plantation Lake, catching fireflies and putting them in a bottle when we went to bed, sitting on the front porch at dusk hearing the whippoorwills and so on, wonderful memories, fond memories. Dad passed away six months before they tore the house down and I miss him greatly, but I am glad he didn't have to see the house torn down for I think he would have cried as I am now as I write this. The house is gone but the memories live on, deeply rooted within me.
More to this story to come…
Larry Mixson, 03.31.2019
updated 08.13.2021