Fred and Waive Junior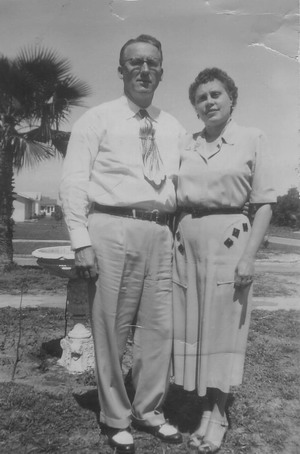 My grandparents on my mother side were Fred and Waive Junior. I have many fond memories of them. One of my earliest memories was when they lived across the street from us on 36th Drive. One day I was going in the back door of their house and Happy our dog got in front of me and started barking. It turned out there was a small rattlesnake right next to the door. Later they moved off of 13th street in the really interesting house that overlooked Hogtown Creek. One thing I remember was that for some reason David and I got mad at Corky and threw his toy trucks into the creek. (my dad now has the trucks) But I have the most memories of them living out Newberry road on what Grandpa called the J.R. Ranchet. On the "ranch" consisted of Fred and Waive's house house, a pool and pool house, a duplex where Dixie and Carol and their kids lived and a barn. We spent many a summer out playing in the pool and for a number of years David and I did yard work for Grandpa. I remember one evening after finishing the yard work, dad came to pick David and I up and we went skinny dipping in the pool before going home. When I mentioned this to mom and she told me with a smile "you boys weren't the only ones your dad took skinny dipping in the pool".
My Mother was the oldest of six children so with three sisters and two brothers there were a lot of grandchildren (my cousins). Many of them lived in Gainesville or in Florida and it was common for us to gather for various occasions over the years. There were many Christmas, Thanksgiving, birthdays and for a number of years family reunions. The reunions would held at someone's house or at various places in Florida such as Lake Weir, Poe Springs, Sliver Glen Springs, and other places. Some years the reunion would have a theme on of the most memorable was making of the Monster of Magnesia Springs movie. Around the year 2000 we stopped having a separate family reunion and just gathered every year for Thanksgiving at Gary's farm where we often have forty or so of the family.
Children of Fred Junior and Waive Schwander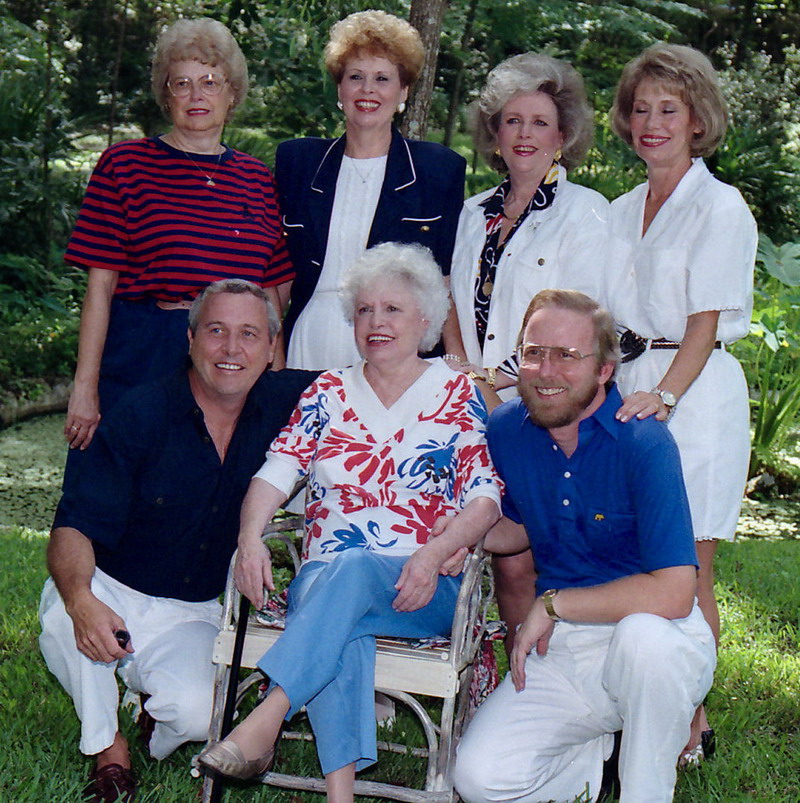 BARBARA ROSE JUNIOR

, b. Jan 16, 1932, d. Mar. 10, 2013.

SUE BEVERLY JUNIOR, b. May 21, 1934
DIXIE LEE JUNIOR, b. Mar 30, 1936
CAROLE LYNN JUNIOR, b. Dec 30, 1937, d. Dec 21, 2008
GARY REX JUNIOR, b. Oct 3, 1940, d. Oct 3, 2008
FRED (Cork) JOHN NORMAN JUNIOR, Jr., b. Jun 2, 1947