Descendants of Matthias Schwander
S18 ISSAC SCHWANDER, JOHANN JAKOB SCHWANDER (S11), JOHANN JAKOB SCHWANDER (S4), MATTHIAS SCHWANDER (S2), MATTHIAS SCHWANDER (S1)
Isaac Schwander was born on Feb 23, 1860. He died on Apr 21, 1911. He married Ann Elizabeth Wyatt the daughter of William Wyant and Rachel Johnson. She was born on Aug 01, 1861 in Burnips, Allegan, Michigan, USA. She died on Jul 14, 1950. Their children:
*S27 Charles Earl Schwander - b. Dec 19, 1885 in Salem, Allegan, Michigan, USA. He married Ruby Alice Simmons. They were married on Nov 16, 1908. He died on Aug 14, 1956 in Kalamazoo, Michigan
S28 George Elmer Schwander. He was born on Sep 23, 1887. He died on Sep 19, 1950.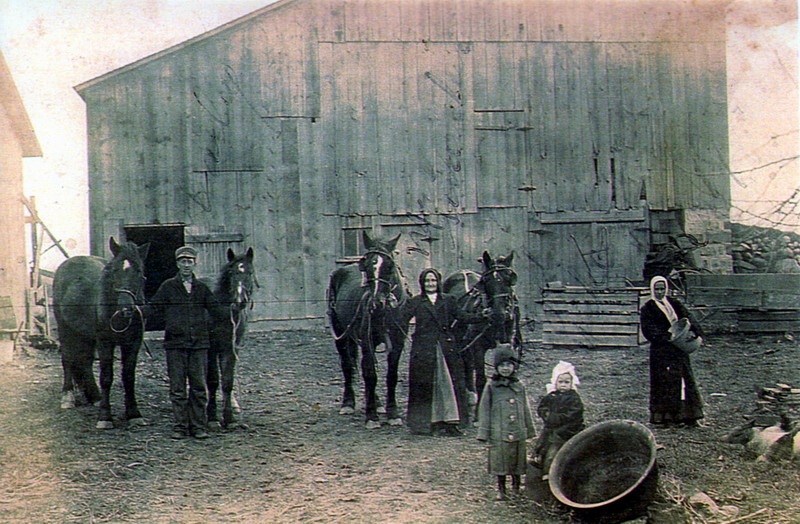 Great Grandfather & Grandmother Schwander, Grandmother Ruby feeding chickens, Aunt Hazel and my mother Waive is little girl in white hat. Written on Back by Barbara Junior Mixson.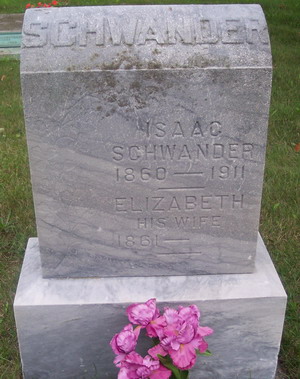 Page 3