1952 - A Boy Was Born
Baby Book

A boy was born
to Mr. and Mrs.
Morris D. Mixson
at Gainesville, Florida
on Monday, the 22nd of December, 1952
at 6:30 PM.
Birthplace: Alachua General Hospital
Doctor: W. Summerlin
Nurse: Daphene
Weight: 9 lbs. 4 ozs.
Height: 21 inches
Circumference of head: 14 inches
Circumference of chest: 15 inches
Color of hair: light brown
Color of eyes: Blue
Complexion: light reddish
Shape of head: round
Distinguishing marks: big nose when a baby
Unusual conditions: none
Doctor's Comments: "Didn't think he'd be that big!"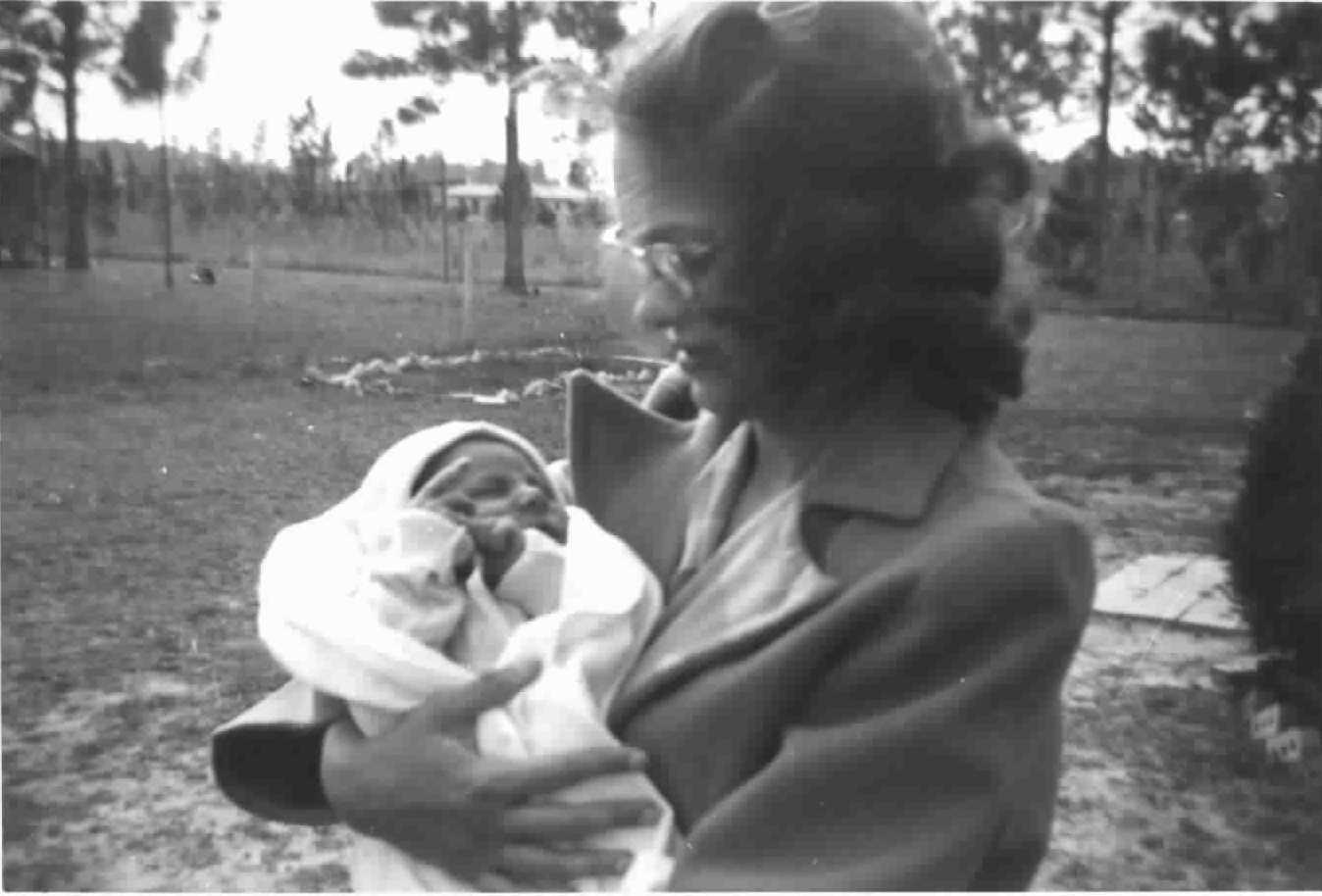 Mom with baby Larry.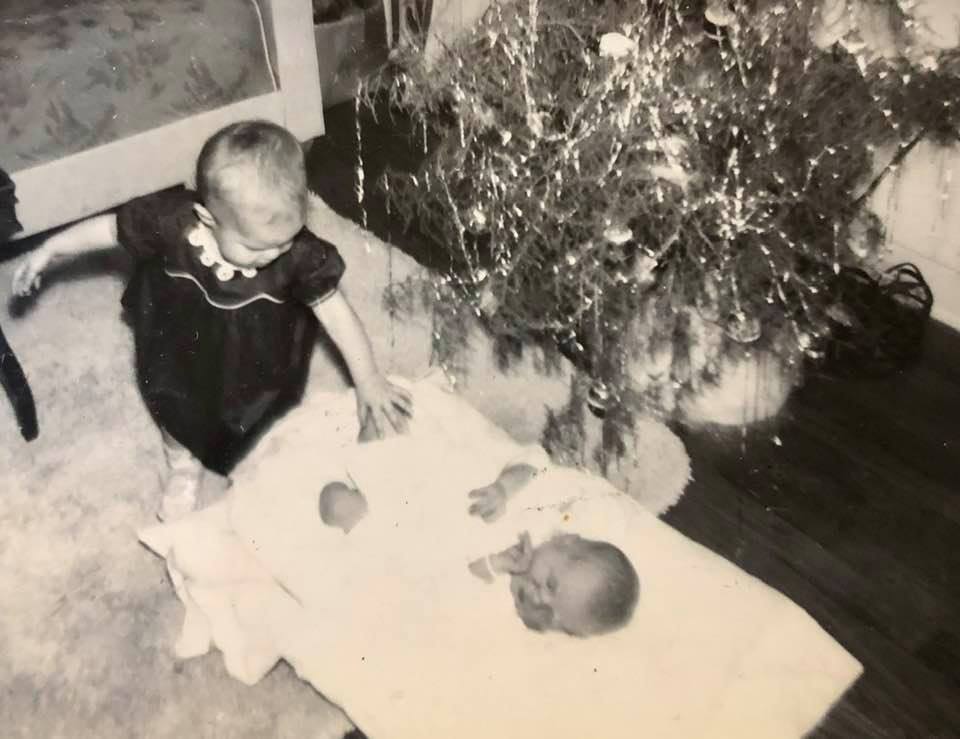 From my mothers diary: "I came home from the hospital on Christmas morning and put baby Larry under the tree for a present for Brenda. "