Map
Route 1, Box 466

(now 20675 NW 130th Ave)


Micanopy, FL
1975-1976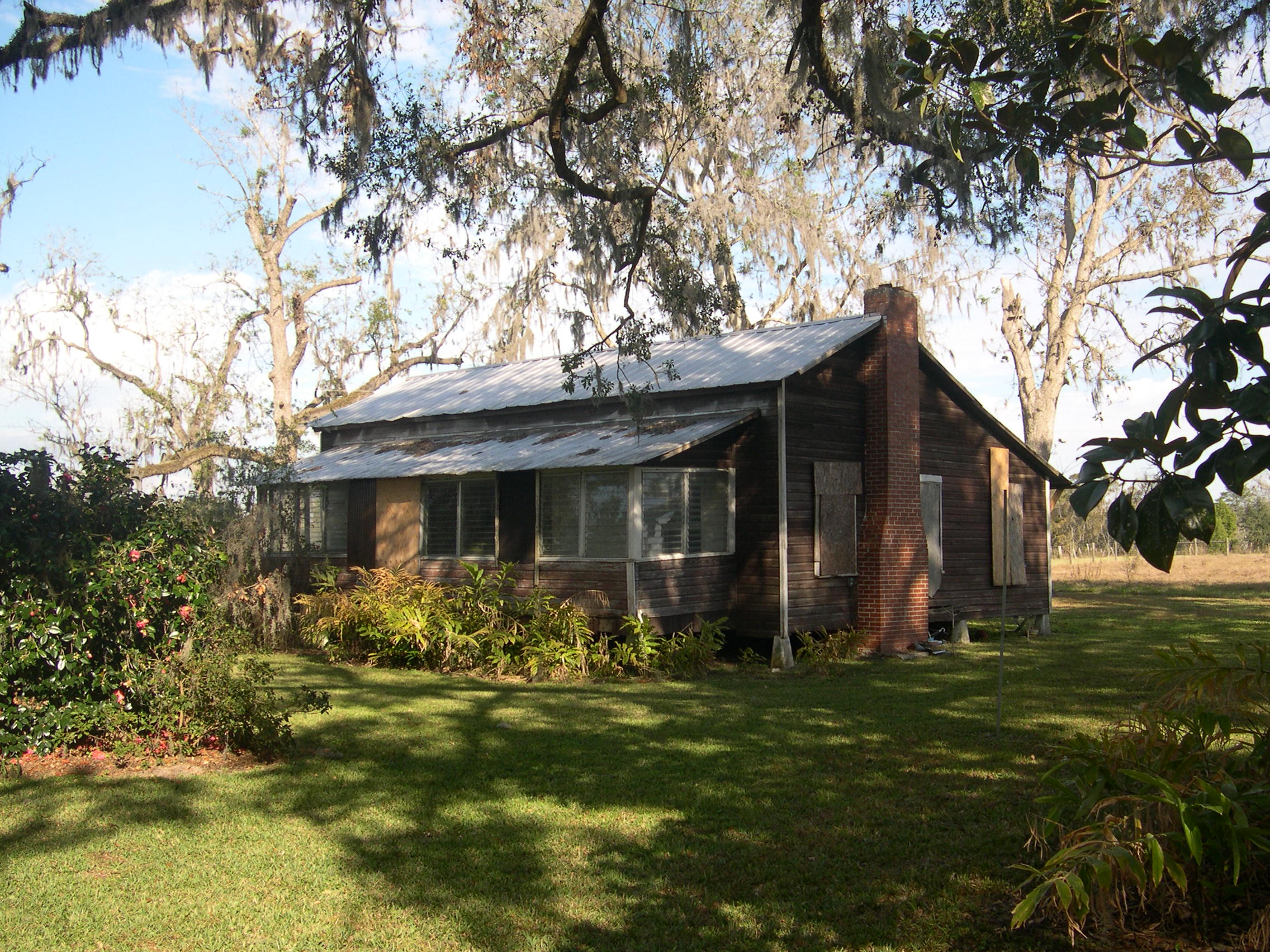 Old Mixson House 1994
I had known for a few years that my Aunt Iva Mae rented her old farmhouse in the country out past Micanopy and I had told her and her son, Uncle Jimmy that I would like to rent it if it became available which it did in 1973. I packed up my meager furnishings from the house on Archer road and move to the country. The house had a lot of meaning to me for it was my great grandfather's house, where my grandfather was born, having been handed down to the youngest of twelve children, Aunt Iva Mae's husband Maxie Mixson. Maxie had died in 1974 and Iva Mae lived there for many years but had moved to a new house in Williston. When Iva Mae died the house passed down to her son, my uncle Jimmy Mixson (James Darlington Mixson).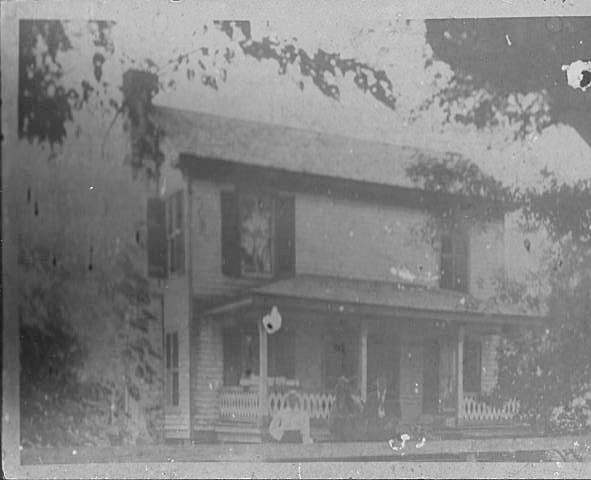 Old Mixson home as it orginally looked when it was 2 stories.
The house didn't have a refrigerator or stove, so I brought the refrigerator I had on the Archer road and bought a new gas stove. The house didn't have air conditioning, so I had a small window unit which I put in the study and put a fan to blow cool air into the bedroom.
Living there was something special, quiet and serene, surrounded by fields with horses and cows. It is so far out in the country that I could hear cars coming down the paved road a couple miles away, I would pause to see if they would turn down the dirt road to the house and if they did so would go look to see who it might be for only a few lived nearby and everyone knows each other.
My relationship with Beverly was on uncertain ground but she would often spend nights with me but not every night. She never really explained where she stayed those other nights. As we saw each other less and when she was there hardly spoke to each other, I asked another girl out and bought her home one night. After that, Beverly still came to the house off and on but stayed in the other bedroom. I always remember she came home late one night and got up and left early the next. I heard her come and go but didn't see her. I got up the next morning and there was a white trash bag in the refrigerator. I looked inside and to my surprise there was a dead racoon. I went to work and when I got home that evening, she had skinned it and nailed the hide to a board to dry.
Old Mixson House in 2004 after Uncle Jim restored it. Note the front porch was opened up like it was in the old days. (it was enclosed when I lived there.)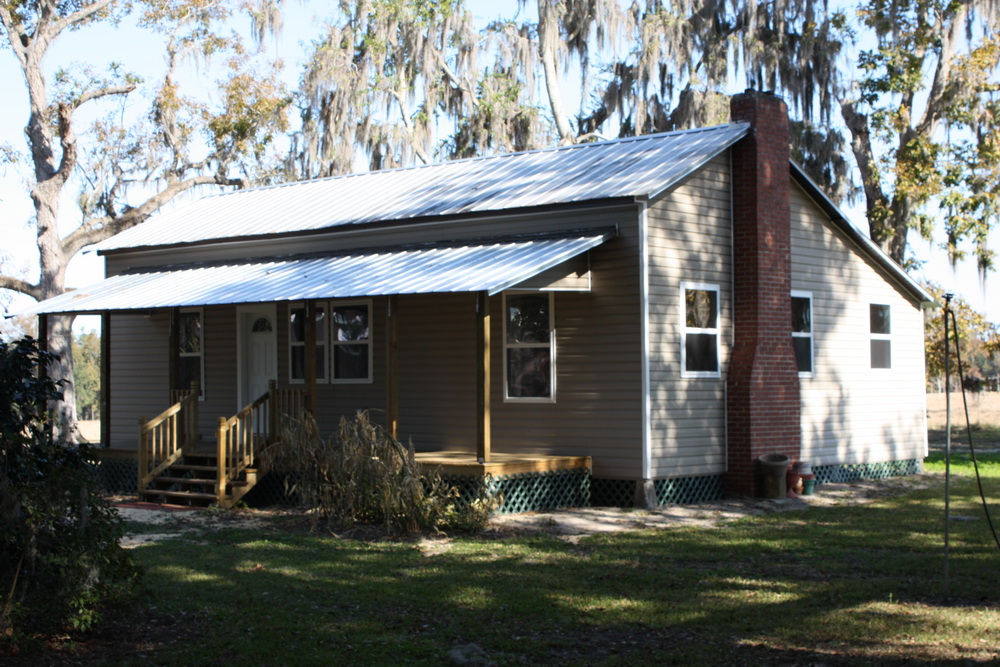 I had expected to live there several years but got a job offer in Melbourne Florida. I moved out after a spectacular Bicentennial Bacchanalia party send off on the 4th of July, 1976. Beverly continued to live there for the remainder of the lease and I paid the rent. Several months after the lease had run out and new people moved in my aunt Iva Mae called me and said that there was an old VW Van in the yard, and I needed to remove it. I somehow contacted Beverly and told her and she had it removed. Next, Indialantic Florida.
House in 1920
Drawing by Rosalie Mixson of the house which she did in 1964. Note the kitchen and dinning room behind he house. When I lived there in 1976 the bedroom shown above the parlor below was the kitchen. The kitchen that was out back was the bathroom. I used Pa's bed room for my bedroom. In 2020 I visited Jim Mixson, son of James Darlington Mixson who then lived in the house and he said the was "born in the room right there and hoped to die there." referring to the Pa's bedroom.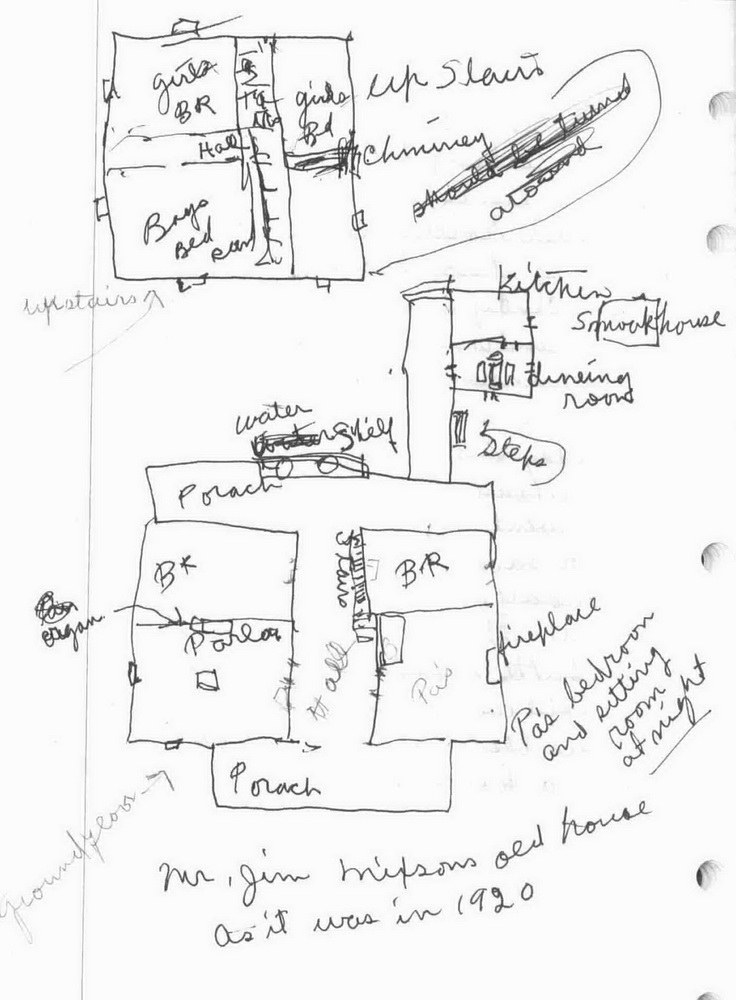 House when I lived in it in 1976