Remembering by
Barbara Junior Mixson

1954 David Fred Mixson was born March 26. Mom came down from Atlanta and stayed a week or so to help out. David came a couple of weeks early. I decided to clean house good and I moved the couch and I started bleeding. Irene called Morris and he came home and as I got in the car I fainted. I was still out when we got to the hospital and I hardly remember a thing about his birth as I was out the whole time. I had to have several pints of blood and was quite sick for sometime.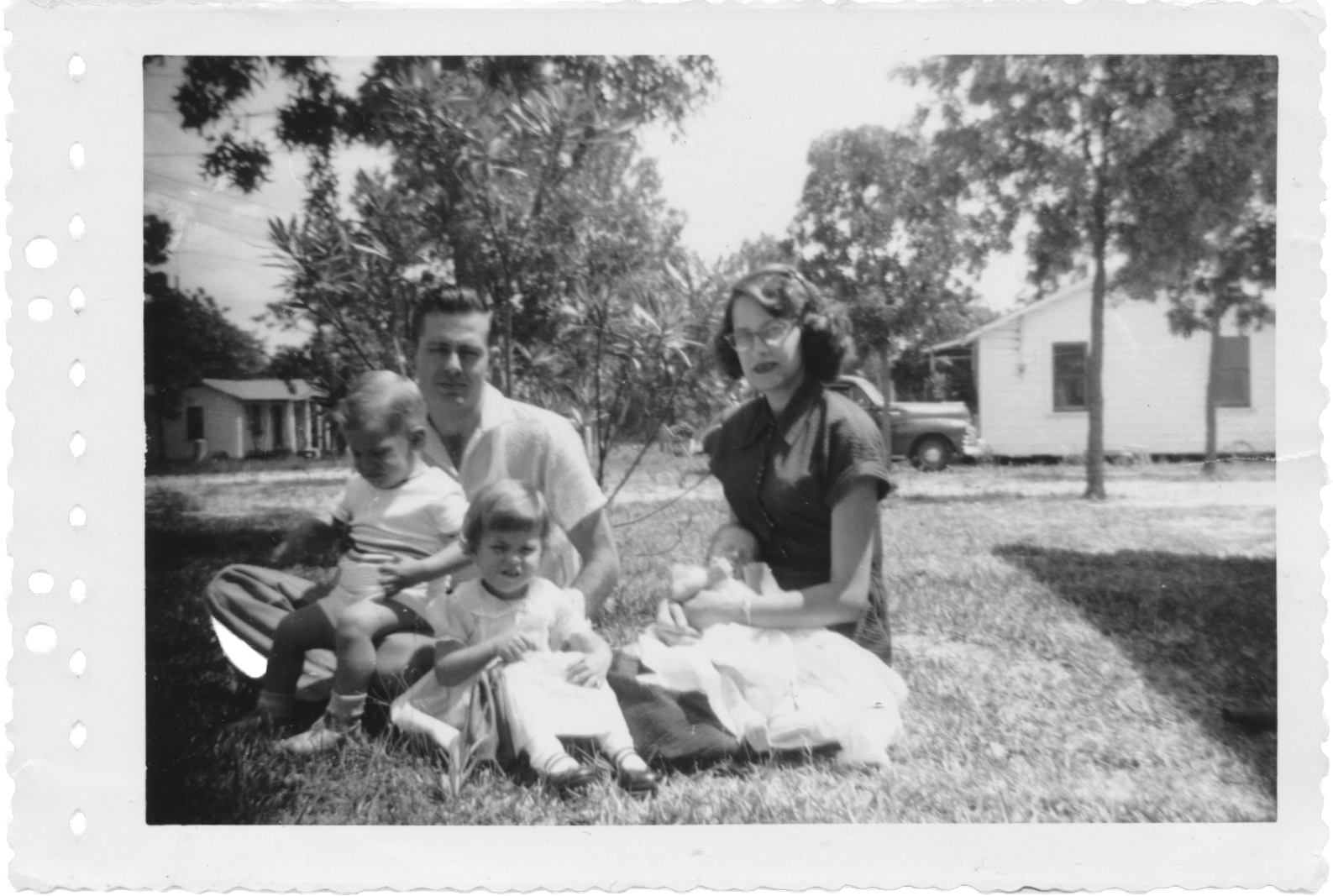 Betty had Karen April 28, l954 and Billy got a job selling insurance and the company sent him to Panama City (6 months) then to Dothan, Alabama (6 months) and then to Montgomery, Alabama. They moved up there soon after Karen was born. We really missed them, but Donald and Irene became our good friends. We also had some more good friends we saw a lot of. Dot and John Smith and their four children, Johnny, Sharon, Karen and David. We started to go to church some too. We went to Eastside with Donald and Irene and to Southside where Gene Keith was the preacher.

Morris was always good to help with the three kids. He'd come home on his lunch hour and help feed them, give them a bath (outside in a big tub in the summer time) and put them down for their naps. I always took a nap too.