Remembering by
Barbara Junior Mixson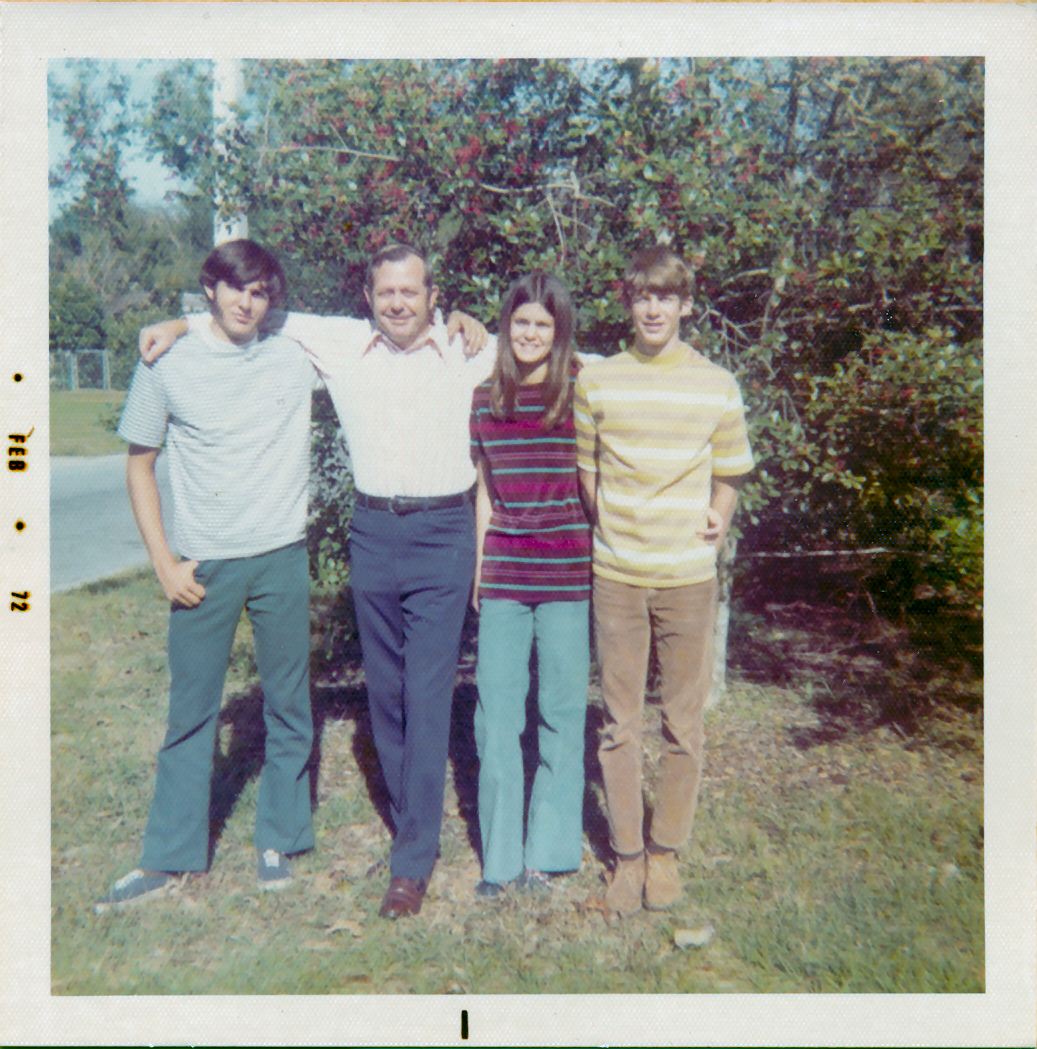 Larry, Dad, Brenda, David

1972 March and it snowed in Georgia. We took David and Beth up to see it and got stuck on I-75 and had to spend the night in a motel. It was the first time the kids saw snow. <note photo says this was in 1973>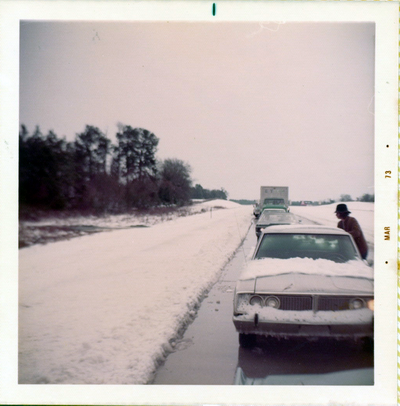 Summer, Morris, David, Beth and I spent a week at Sanibel Island. Fall, Brenda started her last year at the U of F. Larry was still taking some classes but I think was working more than he was going to school. He had a good job and really liked it. David graduated from GHS and started at the U of F in the fall, where he only went a short time. He sort of got lost in the crowd there. So the next fall he went to Santa Fe.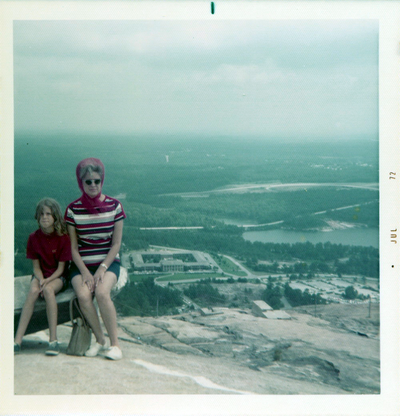 July 4th weekend we took Beth to Six Flags Over Georgia and to Stone Mountain. We visited my old school friend, Shirley Hogan Price while we were in Atlanta.
Brenda was active in the Campus Baptist Student Union and that's where she met Tom Stallworth. He asked her out to a football game and after that they started going together. Tom was a senior and after he graduated he left for Southern Seminary in Louisville, Kentucky.
Betty, Billy, Morris and I went to Clark's again for Mother's Day. (I let my hair go gray for awhile at this time). Karen Yawn and Joe Roach got married. December 20 Eric Junior was born and Gary and Dianne adopted him.