1951
The Juniors
In January Barbara's parents moved to Clearwater where Fred took a position as Dean of Boys at the Trinity Bible College. Moving with them to Clearwater was Sue and her son Danny. Jimmy didn't get his draft reclassification and joined the Navy becoming a Marine. Barbara and Sue's younger sister Dixie wrote, "Sue was a terrible influence. Entrusting Sue with the keeping of us during their travels, Mom and Dad had no knowledge of the fact that Sue was introducing us to cigarettes. The second Mom and Dad pulled out of the drive, out came Sue's Winton's, which she forced into each of our mouths. Cork says he started smoking at age five, Gary at nine, Carole at twelve, and me at fourteen." In February Carole wrote Barbara complaining about the school she was going to made the girls wear identical outfits for physical education and take a shower afterwards. On Sundays they took the Trinity College bus with the students to church. On the positive side, their mother took her shopping buying her a new pair of shoes and two new dresses.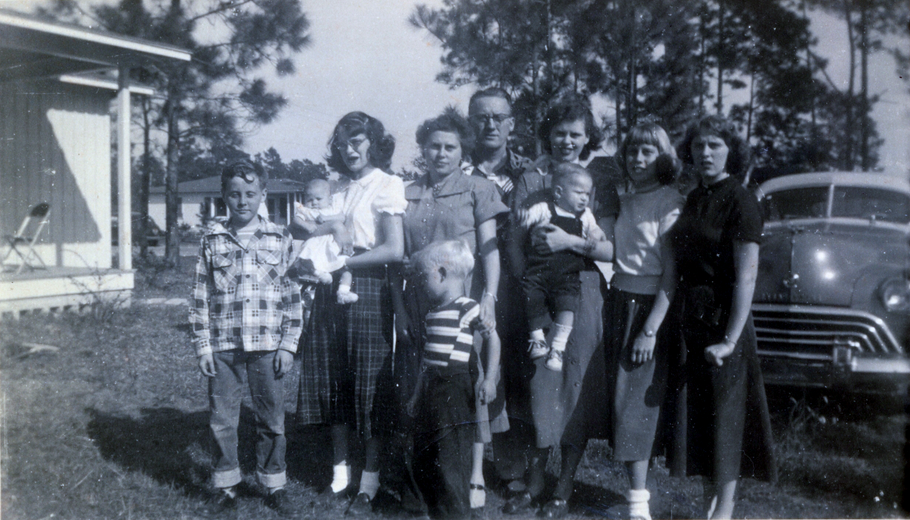 The Junior's 1951
Gary, Barbara holding baby Brenda, Waive, Fred, Sue holding Danny,
Carole, Dixie and Corky in front.
Updated: 01-07-2022