The year started out like previous years with Uncle Bob calling Mom on their common birthday January 16th. I started to adjust to 7th grade and was doing better in school.
In March the first crewed Gemini flight, Gemini 3, was flown by Gus Grissom and John Young. With a sense of humor after the experience with his Mercury flight Liberty Bell 7 in which the capsule sank after splashdown, Gus named the Gemini 3 space craft Molly Brown after the Broadway show The Unsinkable Molly Brown. NASA officials didn't like the name and asked Gus to come up with a new name and he suggested Titanic as an alternate, NASA relented and said he could stick with Molly Brown which was the last Gemini flight that NASA allowed the astronauts to name. NASA was finally on a roll with the space program following later in the year with Gemini 4, 5, 6A and 7 which I read about in Popular Science and watched on TV.
For Easter I got a new coat, well sort of. The coat was like new but was a hand-me-down from Corky. Uncle Corky is only five years older than me so almost every year I got his old cloths. It wasn't such a bad thing, as Corky (we never called him uncle) was spoiled as child by Grandma and Grandpa Junior who were always buying him new clothes, so many that I would sometimes get some that were never worn. They were nice, although not what I would have chosen if I picked them out myself. For easter we all dressed up in our finest, Brenda and Beth in new dresses and white gloves, me in my "new coat", David, well he got my old coat that I got from Corky the previous year, and then Dad in his regular Sunday suit. Mom always got new hats for her and the girls but this year her hat was a bit strange, I thought she looked like Abraham Lincoln.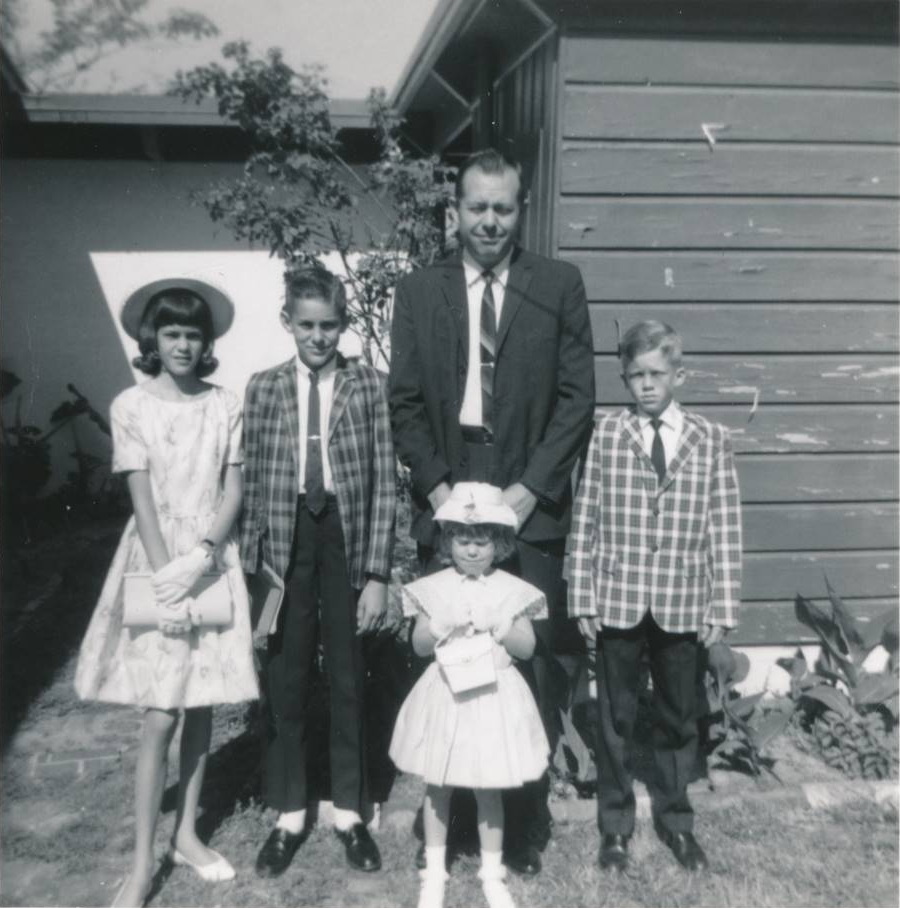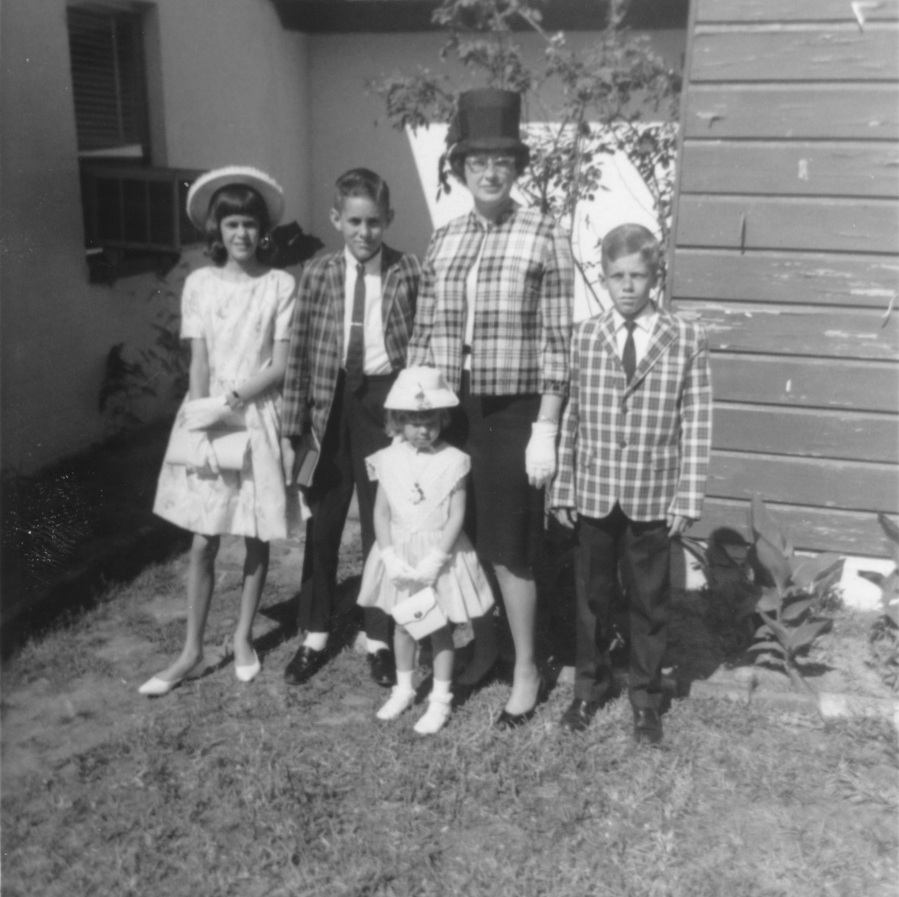 Come June I graduated from seventh grade with perfect attendance, imagine that! Soon after school let out, we kids went again went to Vacation Bible School at Westside, fortunately for the last time, thank the Lord.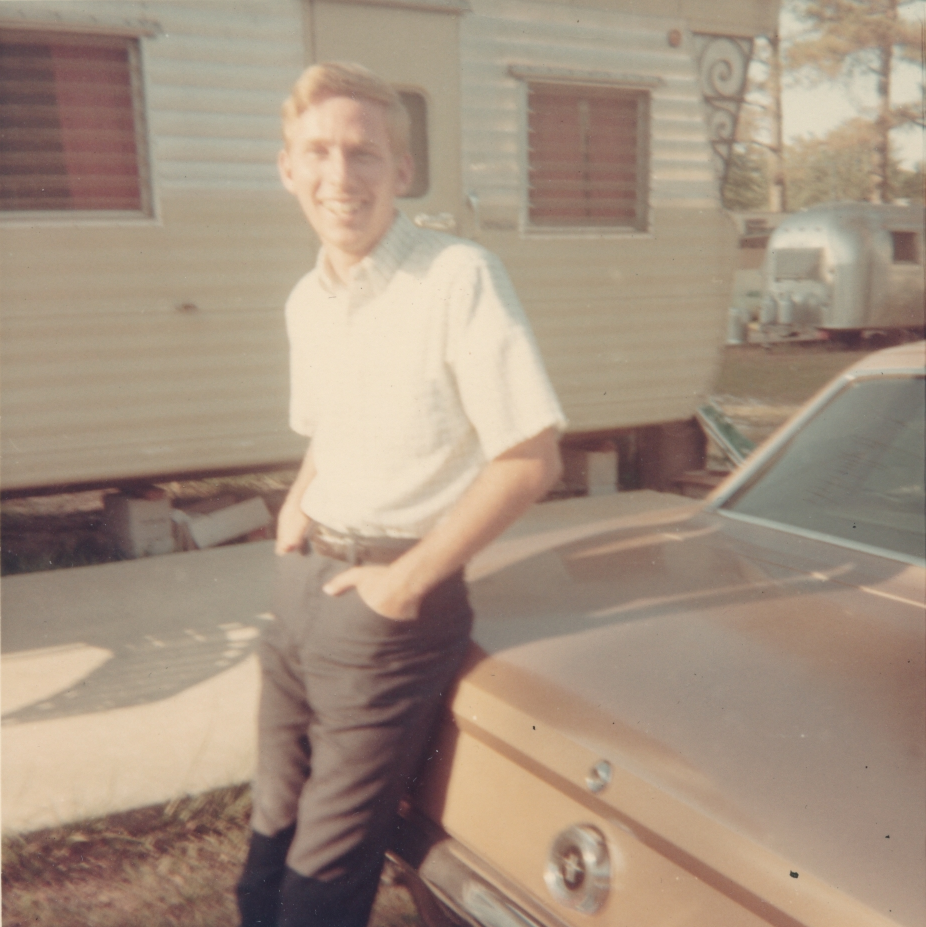 Also, that June Uncle Corky graduated from The Hampden DuBose Academy, a very strict Presbyterian school where that had attended for high school. As a graduation present, Grandpa Junior gave him a brand new gold color 1965 Mustang. Corky said, "It was a wonderful car I drove to death until I was drafted into the Army in 1970."
Updated: 09-03-2022