1965
Entertainment
The Beatles popularity grew when they came out with "Help" and "Eight Days a Week" which were instant hits. Other popular songs on the radio were, "I Got You Babe" by Sonny & Cher, "What's New Pussycat?" by Tom Jones, "I'm Henry the Eighth, I Am" by Herman's Hermits which I would always sing along with the refrain. Bob Dylan's "Like a Rolling Stone" also came out but I didn't think much of then but a few years later Dylan became one of my favorite musicians.
In 1965 the movie Sound of Music came out and the whole family went to see it and we all loved it. The new James Bond movie Thunderball came out and Dad again took David and I to see it, it was the best one yet with all sorts of cool gadgets.
On TV there was Batman and Green Acres, both of which I found a bit corny. Gilligan's Island also was a bit corny but really funny and our family seldom missed an episode. With the growing popularity of the James Bond movies, on TV there were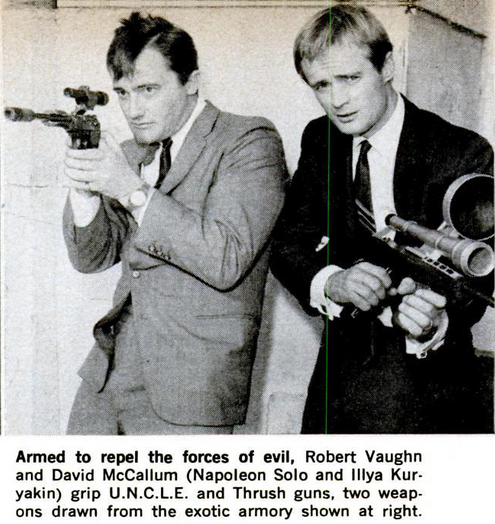 the shows, Get Smart and The Man from U.N.C.L.E. Get Smart, with the ever inept Maxwell Smart as Agent 86 bumbled his way to always solved the case. Agent 86 also had the coolest gadgets the most notable being his shoe phone. On the other hand, there was the more serious The Man from U.N.C.L.E. with the American Solo and the Russian Kuryakin working together as spies to overcome the organization THRUSH who aim was to conquer the world. Popular Science Magazine had an article about their cool gadgets. Another new spy show was The Wild Wild West which was like James Bond on horseback, a western in which James West and Artemus Gordon were Secret Service agents for President Grant. James West was the fearless agent while his side kick Artemus was always coming up with cool steampunk like devices which I thought were really cool.
In December A Charlie Brown Christmas came on TV for the first time. After reading Charlie Brown in the comic strip in the paper each Sunday, I really liked Charlie Brown who, lacked self-confidence but was a lovable loser. Come December 22nd my birthday was uneventful, Mom made a cake, and I got a few presents but everyone, including me, was more focused on Christmas three days away. We spent Christmas at home, opening our presents on Christmas morning. David and I got socks again from Grandma Junior.
Updated: 09-08-2022
1966.