With Christmas and my birthday approaching I wrote in my journal about my feelings about my birthday:
"It seems as though I have bad luck all my life starting with being born on a Winter Solstice, December 22nd, 1952. Why was this bad luck you may ask, well when your birthday is three days before Christmas it often gets forgotten. One may think at first it would be a good thing getting two presents a few days apart but that is not how it turns out with me getting one present with the giver saying "This is both your birthday and Christmas present." Yeah, I heard that before and politely would reply, Thank you."
For Christmas we went to Grandma and Grandpa Junior's cabin in North Carolina. Mom's brothers and sisters, Gary with his new wife Diane, Corky with his girlfriend Cathy, and Carole with her husband Dick were all there, it was quite a crowd, us kids had to sleep on the floor, but we didn't mind.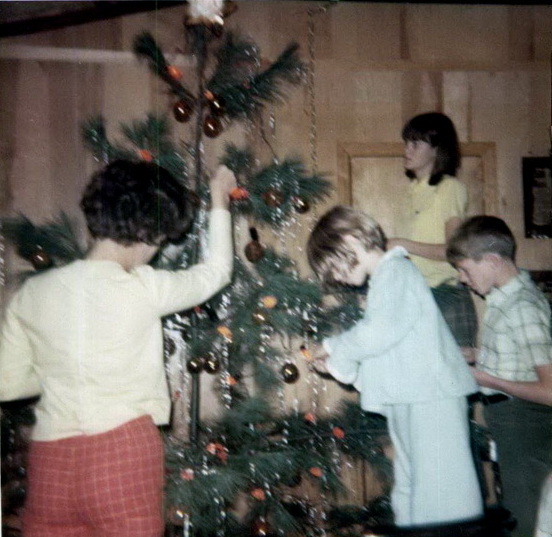 Diane (left), Beth, David and Brenda decorating Christmas tree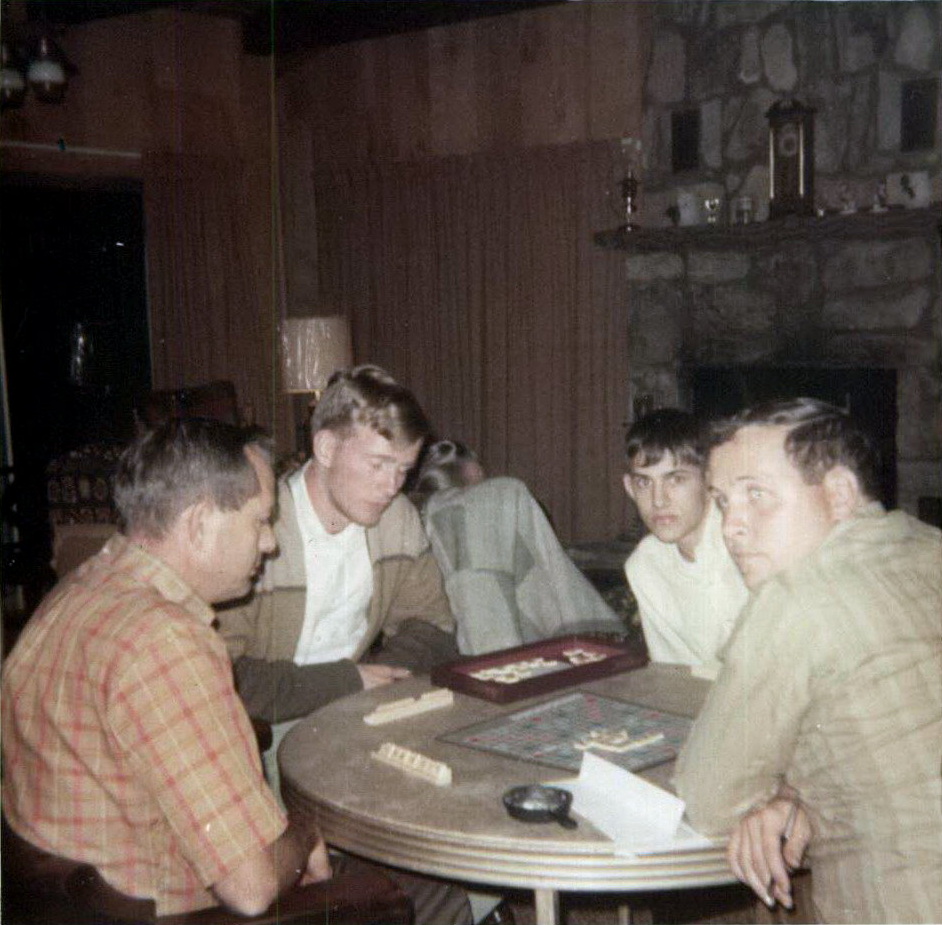 Dad (left) Corky, Me, Gary playing scrable
Brenda and I both I had committed to work at the hospital the week after Christmas, so we returned home while Mom, Dad, David and Beth stayed. Mom called the next day and said it had snowed up there and it was beautiful. Grandpa went to the store and bought a sled and the sledded down the hill. I was disappointed I didn't get to be there for it for I had never seen snow before.
The year came to an end with me doing well in school not very happy about my life and girls.
Updated: 10-31-2022