1972
More Cars
Bill had blown up the engine in his sweet 1967 Baby Blue Convertible Ford Mustang which was a problem for him getting to work, and well life in general. Bill was moody, I didn't know what he was going to do when a couple days later I came home to find a brand new, bright orange, Ford Maverick in the front yard. A gift from his father, he explained. While hot looking on the outside, under the hood it was lacking, having only a straight six and an automatic transmission. While Bill may have looked cool on the outside, anyone with car knowledge knew it was a wimp of a car which must have been an embarrassment to Bill who worked at a car parts store where everything was about cars.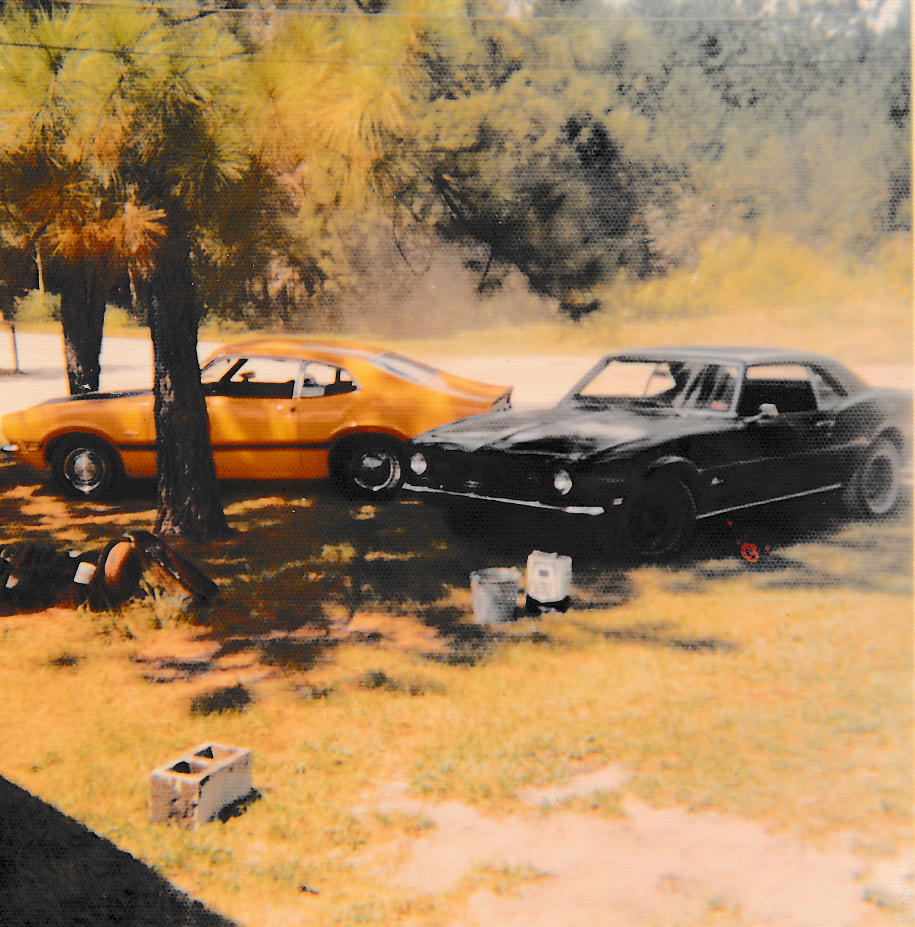 Bills Maverick and my Camaro after it was painted green.
Under tree is engine block, we attached the engine hoist to the tree branch above it.
Wreck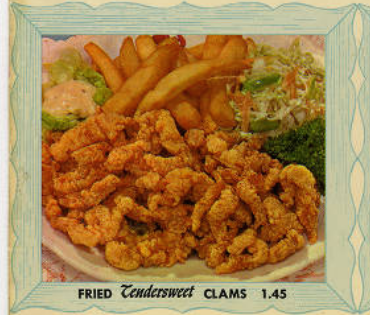 It was on a Friday rainy afternoon when I wrecked my Camaro. The Howard Johnson's motel on North 13th street had daily specials with my favorite being Friday when you could get a huge platter of fried clam strips served with a large helping of French fries and coleslaw for $1.45. How could I not like it on my limited budget. Some Fridays I would splurge and add a slice of apple pie a la mode for an additional 40¢. Next to Howard Johnson's is 29th Road which was a back way to the neighborhood where Bill and I lived. It was a dirt road at the time with a downhill slope and a right turn at the bottom of the hill. I was going a bit too fast for the rain slicked road that evening when I stepped on the brake to slow down to make the turn at the bottom of the hill, my car turned sideways and slid twenty yards down the hill with me looking out the window at the approaching bank. My car hit the bank, back end first, hitting a tree at the bottom of the hill and coming to a stop. I was shaken but not stirred. Fortunately, I wasn't going all that fast, twenty five, well maybe thirty, and it seemed like it all happened in slow motion. The tree messed up the back quarter panel of the car pretty bad. My car was stuck up against the tree, so I walked home and got Bill to go back with his car and pull my car out of the ditch which I was then able to drive it home. I drove it for a few days with it damaged when I talked to my Uncle Gary who said he knew a place that could fix it for me at a good price. Not only that, but he would loan me his MGB sports car while it was being fixed. What a relief that was. A few days after dropping off my car at the repair shop, they called me and said that the red paint on the car was too faded for them to match, and they would have to paint the whole car. I never cared much for the red color, so I had them paint it an olive green. The MGB sports car was a fun car to drive, I almost didn't miss my Camaro.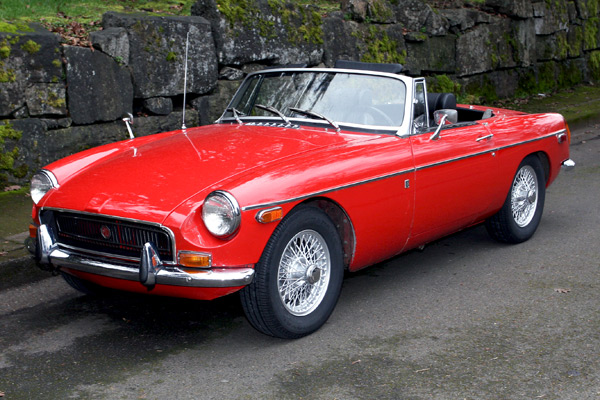 MGB Like the one Uncle Gary loaned me.
Engine Rebuild
With the 1967 Baby Blue Convertible Ford Mustang engine blown, Bill decided to rebuild the engine and then sell the car. Bill gathered all the need parts needed to rebuild the engine. Disappointingly, Bill decided he had enough of performance and would rebuild the new engine back as factory stock. The day came to rebuild the engine. Convertible and Bill decided the best place to build it was on our living room floor. Now this is not some dirty, greasy thing one may think, all the parts for an engine, including the block, cylinder heads, and so on are spotless clean. We put down newspaper over the terrazzo floor, and Bill laid all the parts out for the V8 engine in order on the floor. Block, pistons, piston rods, rocker arms, push rods, head, gaskets, oil pump, crankshaft, bearings, all laid out on the floor, and we begin assembly. Soon after Bill began assembly with me helping. the doorbell rings. We weren't expecting anyone, so I answer the door and of all people, the one and only time ever, at the door was Mrs. Brual our landlord. I was in total shock, I manage to stammer out, "Mrs. Brual", she politely says she was passing by and stopped to see how we were doing. She could not help but see spread out on the floor behind me was a jumble of engine parts. Bill quickly got up off the floor, came to the door, standing beside me to help block the sight behind us and we have an uncomfortable but pleasant talk with Mrs. Brual saying all was good and we were happy living there. She didn't then, or ever, ask about what we were doing in the living room.
We were always working on cars, Bill on his Mustang, me on my Camaro, Hans had a '55 Chevy, a four door, not the preferred two door, John took a different path, instead of an American muscle car he had a British Austin Mini Cooper. All of our friends were still living at home with their parents so Bill's and my place became the place they would often hang out and work on cars together.
In 1972 several of the guys and I went to the Gatornationals at the new Gainesville drag strip where we saw "Big Daddy" Don Garlits wining top fuel doing the quarter mile in 6.15 seconds, the quickest time in class history, then on another run did 243.90 miles per hour, the fastest speed ever. I remember the cars being so loud it hurt my ears. I enjoyed the pits more than the racing. The pits are where the teams worked on their cars between runs on the track. I found it fascinating to see the cars and engines up close. It was amazing to see how they would totally take apart an engine after a single race and totally rebuild it before the next race that would be an hour later. It took Bill and I all day to rebuild his 1967 Baby Blue Convertible Ford Mustang engine.