842 WILBUR DARLINGTON MIXSON, JAMES D. MIXSON (766), CHARLES JONES MIXSON (713), JOHN C. MIXSON (706), JOHN C. MIXSON (700), JOHN MIXSON IV (6), JOHN MIXON III (3), JOHN MIXON II (2), JOHN MIXON I (1)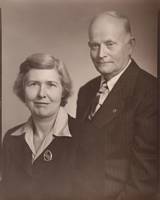 Wilbur Darlington Mixson, son of James Darlington and Mary E. Reeves Mixson, was b. at Micanopy, FL, Oct. 10, 1889, d. Feb. 6, 1961, Lake City, FL, bur. Flemington Baptist Church Cemetery, Flemington, FL. On Dec. 23, 1920, he m. Rosalie Anderson, b. Oct. 26, 1901, d. Dec. 14, 2003, bur. Flemington Baptist Church Cemetery, Flemington, FL , dau. of Tobias and Frances Etta Belew Anderson. (Note: Tobias Anderson's first wife was Rosa Mixson #815a)

Their Children
*916 Adrian Wilbur Mixson - b. Nov. 25, 1921, d. Sept. 1979
917 Myrtice Gertrude Mixson - b. Oct. 24, 1923, d. May 13, 1928, bur. Flemington Baptist Church Cemetery, Flemington, FL
*918 Morris Darlington Mixson - b. Aug. 23, 1926
*919 Francis Arnold Mixson - b. Aug. 24, 1929, d. Oct. 16, 2011
Rosalie Anderson Mixson m. (2) Nov. 4, 1978 to Jesse William Yawn, b. Jul. 12, 1895.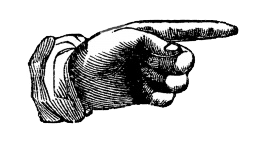 Read more about the lives of Wilbur and Rosalie Mixson.
Note: Rosalie married Jessie Yawn Nov. 4, 1967. Mr. Yawn's son Billy Yawn and his wife Elizabeth (Betty) Feaster (see #11050) were close friends of my parents. Billy and Betty's children, Janice, Karen and Timmy, were childhood friends of my family. See Barbara's diary.
See Census:
1900 Census - Florida - Marion County - Flemington
1910 Census - Florida - Marion County - District 101
1920 Census - Florida - Marion County - District 120
1930 Census - Florida - Marion County - District 32
1940 Census - Florida - Marion County - Precinct 32
1945 Census - Florida - Marion County - Precinct 32
Page 124