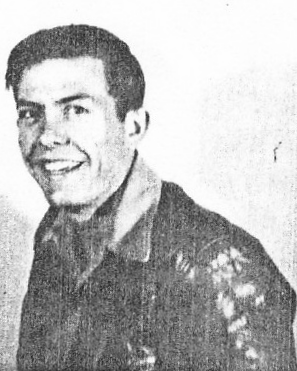 Morris enjoyed his senior year of high school, being older than the other boys and having served in the Navy gave him an advantage over the other boys in the senior class at Reddick, particularly when he wore his leather navy jacket. It was a small senior class having only twenty students. Although older and "more experienced" from his time in the Navy Morris was still a country boy at heart and was listed as the "Quietest" in the yearbook but also having the best smile which made him popular with the girls, particularly with Laura Haven who was a senior in the class.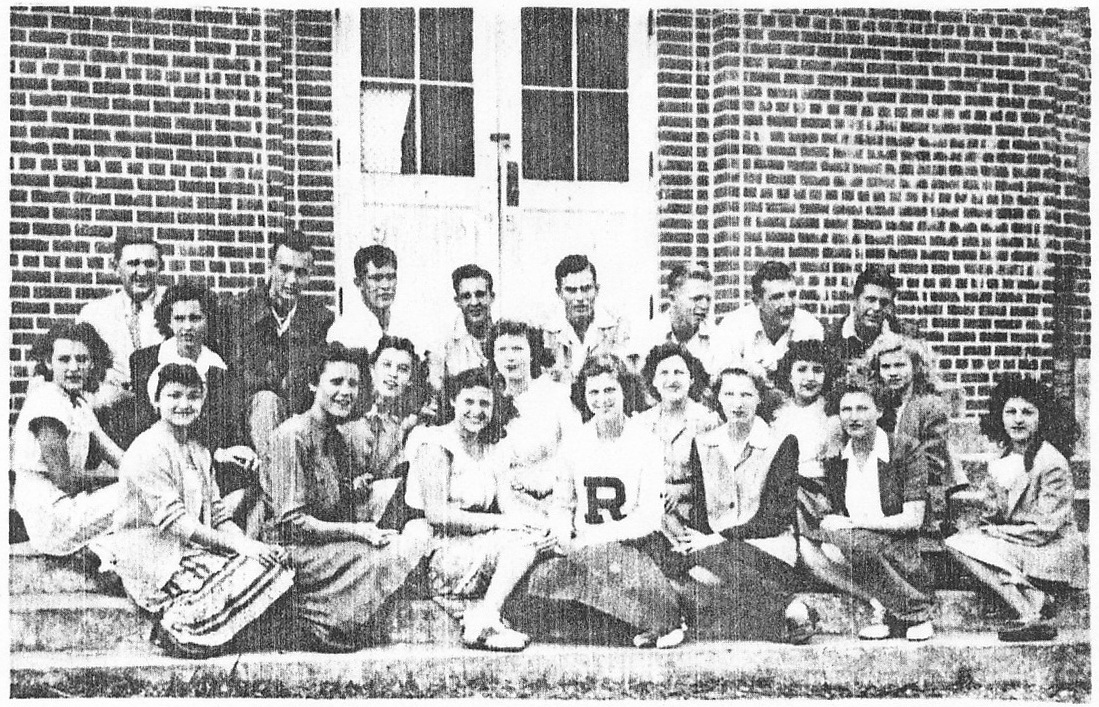 Morris back row far right, Jimmy 4th from right
In the 1947 Yearbook, Morris was listed as a "Annual Reporter" which didn't say much, for other than the five on the Annual Staff, all the seniors were listed as Annual Reporters. Morris played on the Reddick basketball team which did fairly well with the help of Morris who was six feet tall and two years older than most of the boys on the other teams. Although Morris liked basketball, his real passion was football, but Reddick could only muster six boys for a football team, Morris said, "They didn't have any equipment, not even shoes so they played barefoot.". The team only played unofficial games not even rating a picture in the yearbook, but they did get an interesting mention in the Class Prophecy in which they poke fun at Morris for being on a six-man team and perhaps for too many of Morris's navy stories.
Class Prophecy
"John told us a little about the rest of the class, and mentioned that Laura Haven and Morris Mixson, were now Mr. and Mrs. (and had been ever since that momentous Friday that they both played hookey and got secretly married!) and had nine on their football team already. Of course, they're all planning on joining the navy when they reach the right age, because "Papa" has told them what a wonderful outfit the Navy is. There was quite a heavy rain here some time ago, and every one of their kids nearly drowned. You see, they take after their mother, as far as noses go."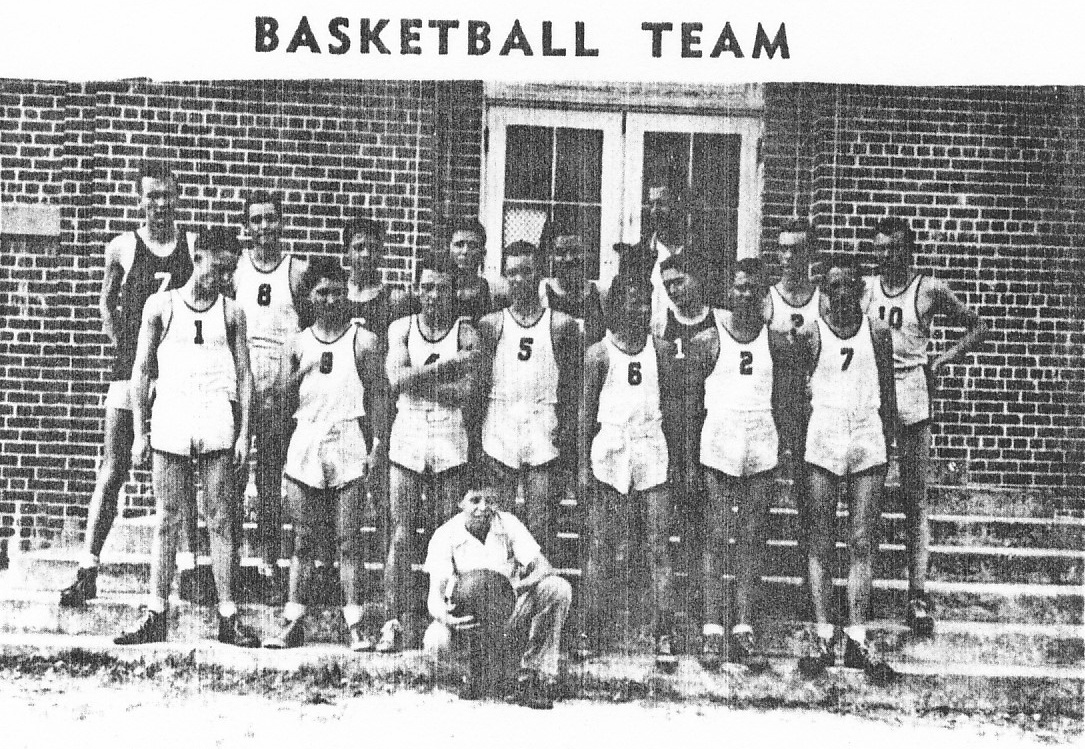 Morris #10 right
Also, in the Class Prophecy was, "We went down to the "U-Drive-It" to rent a car. The proprietor's name sounded familiar, but it was hard to place. Let's see…Jimmy Mixson…oh yes!! He was that quiet fellow in our senior class back in '47. Imagine him running a big business like this!!" Jimmy never did become a car salesman but did end up in sales.
Also at Reddick High School in 1947 in the Junior class were Morris's brother Arnold and Betty Dixon who later would marry Morris's best friend Billy Yawn.
In May, Morris completed his senior got his high school diploma and then in July Morris received information from the Veterans Administration Servicemen's Readjustment Act, or G.I. Bill as it was commonly known, that he qualified for a business program at the Massey Business College in Jacksonville. In August he traveled to Jacksonville by train, and staying in the school dormitory, begin taking bookkeeping classes. In September Morris decided that bookkeeping wasn't for him, that and the food was terrible, he quit the college and returned home.
That summer Morris learned that his second cousin Ralph Holmes Mixson died in the war. Ralph having survived the brutal Bataan Death March in which the Japanese forcing thousands of American prisoners to march across Luzon Island in the Philippines, Ralph died afterwards in a prison camp.
Thanksgiving and Christmas came with the Wilbur, Rosalie and the boys enjoying the holidays at home. Morris's older brother, Adrian, had got out of the Merchant Marines and was there. Morris had no idea the Juniors were some 50 miles south of them on Lake Weir.
Updated: 02-04-2022