It was a very busy year for Barbara starting in January with the Weirsdale girls' basketball team playing Reddick's girls basketball team and winning 27 to 23. While Barbara was a cheerleader, her friends Joyce Curl, Anne Schneck and Barbara Eaton all played on the team. Even though they were playing his home team Reddick, Morris didn't go to the girls' games, but he did go to the boys Weirsdale vs Reddick game in February which Weirsdale won 44 to 36. Once a month Barbara and Morris would go to the Marion movie theater in Ocala, one of her favorite movies was "Margie" being a romantic comedy about a high school girl in the 1920's who didn't have a boy to take her to the senior dance. She sure could relate to that! Sometimes when Morris visited Barbara at her house, they would go to Eaton's Beach grill which was on the opposite side of Lake Weir from the Junior's house were Barbara loved playing the "Chattanooga Shoe Shine Boy" on the jukebox and getting a root beer ice cream float.
On February 18th, much to Barbara's surprise her sister Sue married Morris' cousin Jimmy becoming Mrs. James Darlington Mixson. When Barbara told her friends at school no one at first believed her but "after a lot of talking and explaining they believed it." What needed explaining became clear in September. Barbara then telling Morris in her next letter that the new Mr. & Mrs. James Darlington Mixson along with Jimmy's father, Maxey Miles Mixson visited the Juniors the following week "To plan their future, ha! ha!".
On a cold February day, Morris and his friend Monroe went to Macintosh to get a haircut and on the way back hunted rabbits. While one of them drove, the other leaned out the window with his dad's 4-10 double barrel shotgun looking for rabbits in the car lights on the side of the road. They got five which they took home and their mothers cooked for dinner. Morris tells Barbara he saw friend Billy who told him he and Betty might get married right away and that he was sad about not going on Friday nights to Williston with Billy saying, "Guess we'll quit going now that Billie is getting married. He was the one that always said let's go."
Weddings were much talked about at school by Barbara and her friends. Joyce and Wyndall were planning to get married right after school in June and then on March 3rd Morris' best friend William Herbert "Billy" Yawn married Betty Dixon. They were married by Barbara's father Reverend Junior at the Junior house. Barbara, being a cheerleader, had plans that Friday night to go to the Weirsdale basketball game that night which was in Dunnellon and wanted Morris to go with her. Morris torn between his best friend's wedding and his love went to the game and they missed the wedding.
With so many weddings happening and being planned, Barbara couldn't wait to get married and one day when her father was out, she snuck into his study and got a blank marriage certificate which he had since he was a minister. She then filled out the certificate with her and Morris' names and the date of September 4th with her friends Joyce Curl and Wyndall Skipper as witnesses. Her friends at school were greatly amused when she showed it to them.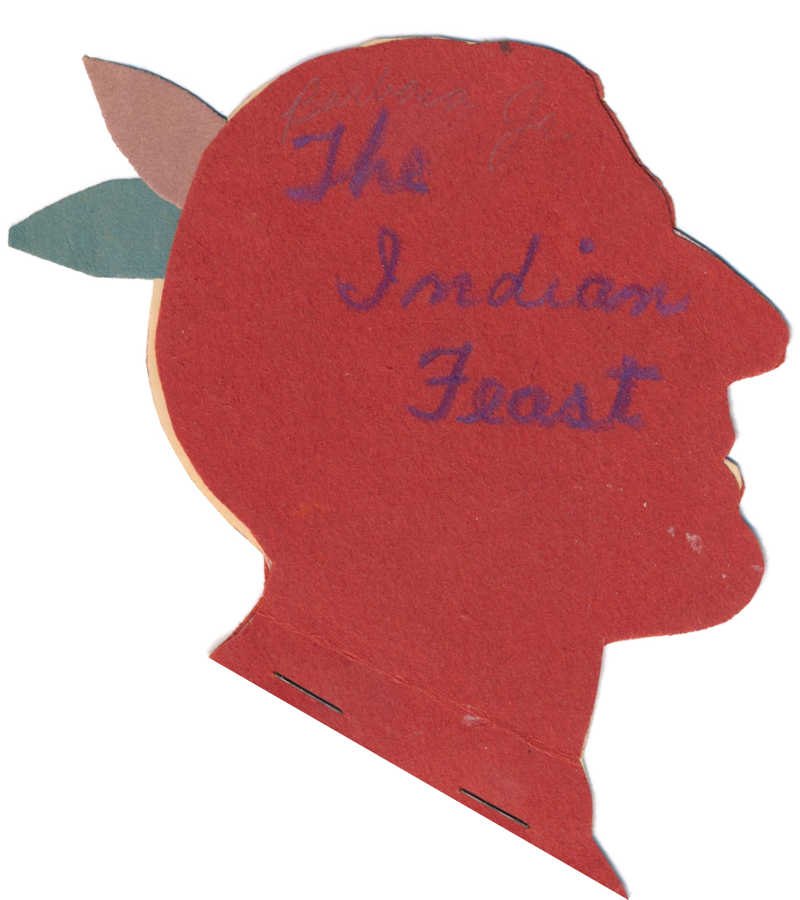 In March the Athletic Banquet was held at the American Legion and Barbara had no problem finding a date this time with her and Morris going steady. The programs for the dinner were made by the girls in the shape of an Indian head since the school mascot was the Indian. Going with the basketball theme the menu consisted of Yell & Yell Juice, Indian fried chicken, purple and gold (the school colors) mashed potatoes, time out English peas, toss up lettuce and tomato salad, hot shot roles, gym smear (butter), cold dribbles iced tea and free shot cherry pie a la mode for dessert.
Later in March the Oklawaha Theatre Guild put on the play "Where there's a Will" which Barbara played Lorna Keith and Sue played Sylvia Terry. One of the characters in the play, the "Young Colored Maid" as described in the play brochure was portrayed by one of the girls from school. With segregation still in place in Florida (segregation was not abolished in Florida until 1970), Weirsdale High was an all-white school, so the girl's face was painted black.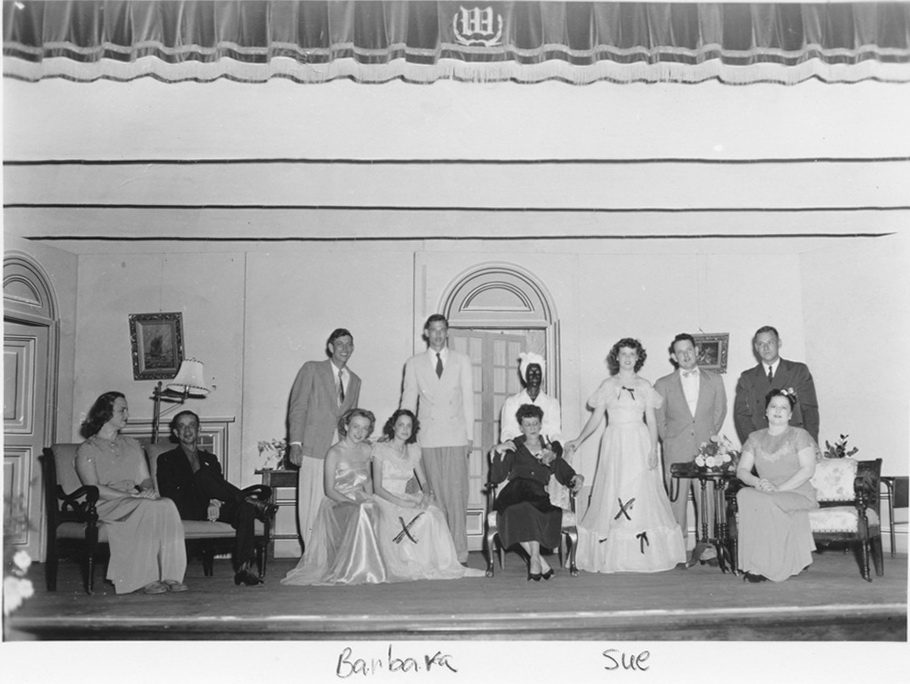 In April the Weirsdale High School senior class put on the play "The Nutt Family" in which Barbara played Sylvia Gayload, a movie star. There were not enough seniors for all the roles, so some juniors filled in. The practice was confusing at times for there were three Barbara's in the cast, in addition to Barbara Junior there was Barbara Eaton who played a maid and Barbara Duff who played Charlotte Neal, a charming young girl.
Updated: 01-01-2022