1956
Barbara and Morris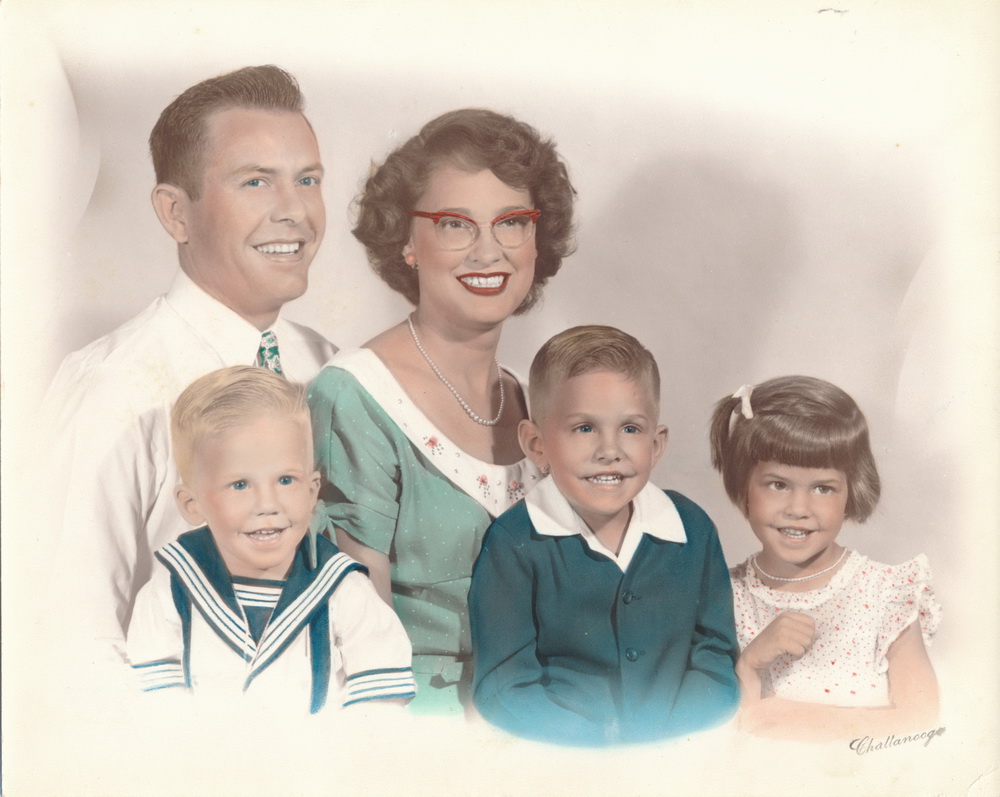 Barbara and Morris
David, Larry, Brenda
In February Barbara's parents found out about her working at the Bus Station Luncheonette and thought it wasn't a fitting job for her, so she quit but Morris made up for the lost income by taking a second job working for Barbara's father Fred.
In June I got the measles and had to stay home from school for several days, another one of the childhood diseases like chickenpox that most every child at the time got. A vaccine was introduced in 1963.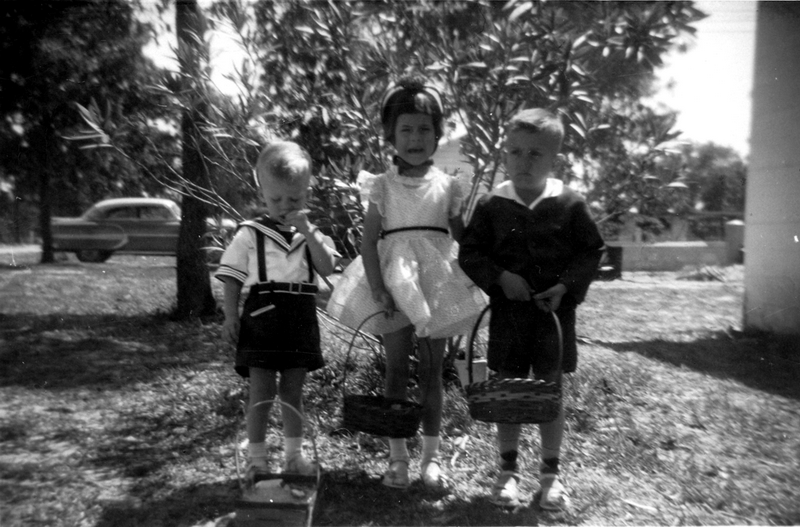 In the spring of '56 Betty and Billy moved from Alabama back to Florida where they stayed with Betty's mother in the old Feaster house in Shiloh while they built a new house across the road. Betty's mother was Elizabeth Dixon, daughter of Mary Telula Mixson and Jacob Feaster. For over eighty years there have been Feaster-Mixson family reunions at the old house. Barbara and Morris were happy to have Betty and Billy back and the families would often get together.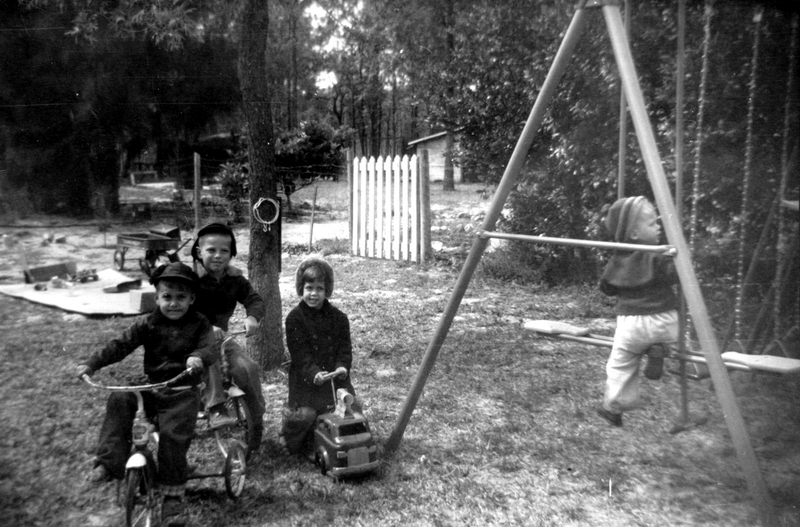 Larry, Sammy, Brenda, David
on Swing Set
In the summer of 1956 Morris and Barbara bought a brand-new swingset for the kids which the loved to play on in the backyard and Larry loved digging holes and playing in the dirt. That summer Barbara's Grandpa Schwander became very sick, so she and Morris went to Michigan with her mom and dad to see him. Fred and Waive always had the biggest and best car so they drove their Cadillac with Morris doing all the driving. Morris's folks took care of Brenda, Larry and David while they were gone. Charles Earl Schwander died on August 14.
The fall of 1956 Brenda started Kindergarten at Kirby Smith and Barbara and Morris bought their first TV (a Motorola) from Sears on credit. Barbara and the kids loved to watch The Mickey Mouse Club every day.
Updated: 02-25-2022