1963
Summer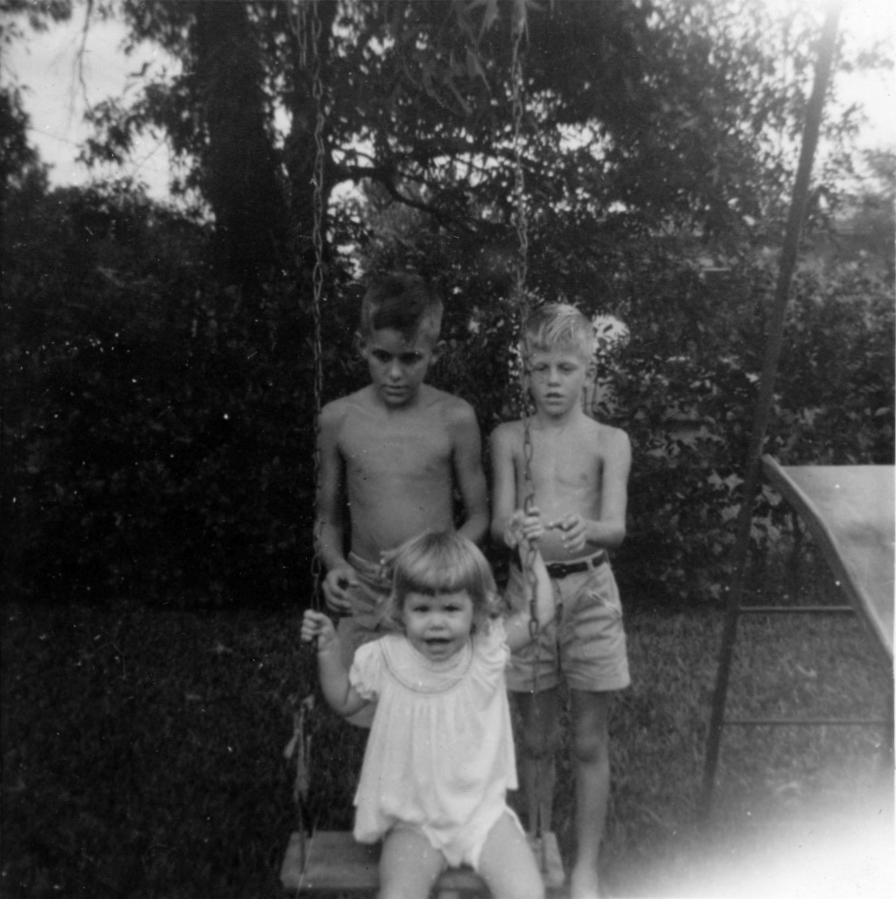 Larry and David David in our usual summer attire. Beth in the swing set in our back yard.
Summers are hot in Florida and at that time we didn't have air conditioning. At home David and I spent much of the time playing outside going shirtless and barefoot. On some hot afternoons we would turn the sprinkler on then run in and out of the water but most of all we loved going out to Grandma and Grandpa Juniors and spend hours swimming in their pool. Even just visiting Grandma and Grandpa was nice for they had central air conditioning in their new house. One week Great Grandma Schwander, Grandma Junior's mother came down from Michigan to visit.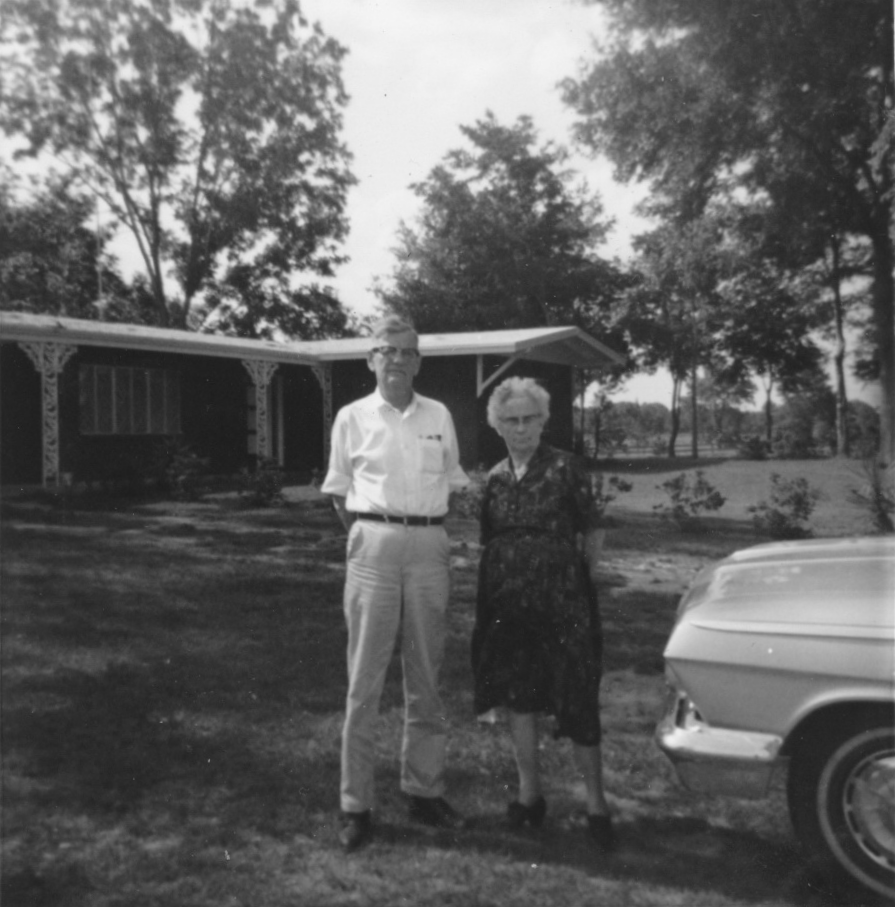 Great Grandma Schwander standing next to her second husband Albert. Grandma and Grandpa Junior's house in the background.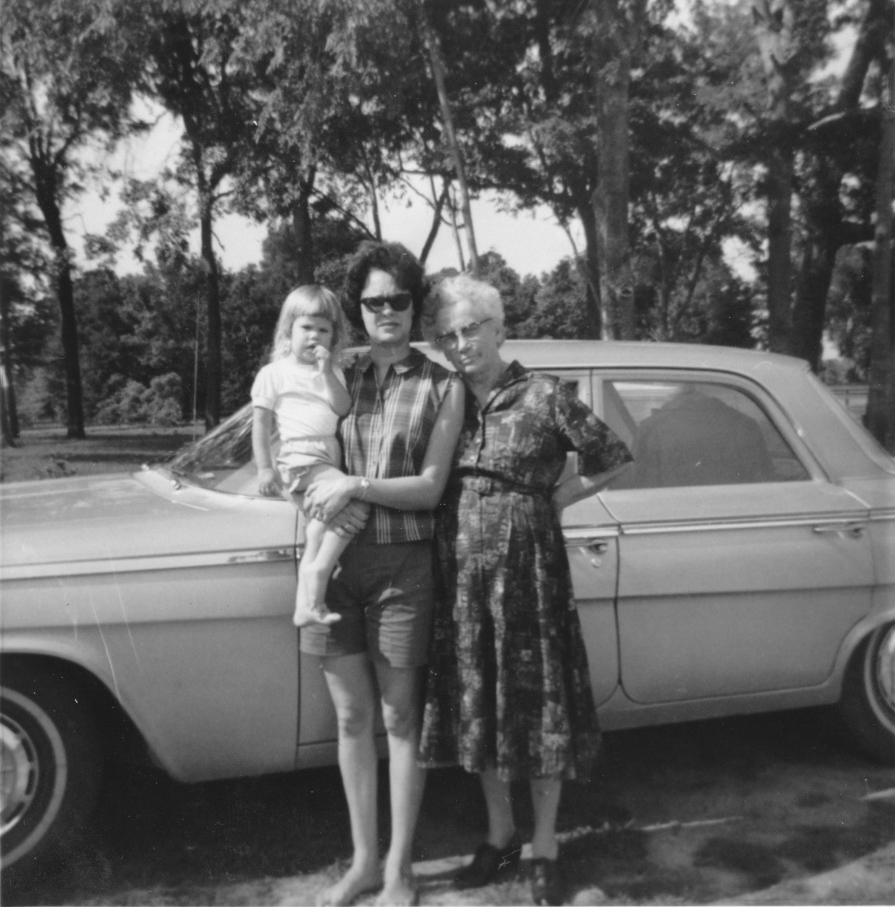 Mom holding Beth next to Great Grandma Schwander. Car is what they drove down from Michigan.
One summer day it was time for David and my monthly haircut. To save money, Dad had bought a pair of electric hair clippers and cut David and my hair. Dad would get a stool and put it out in the yard and run an extension cord into the house and then I would sit on the stool with no shirt on while he cut my hair. I didn't like it much and couldn't sit still, the cut hair fell on my shoulders and down my back and itched, David played around in the yard in front of me, teasing me (oh boy wait till his turn I thought). Dad would tell me to sit still, which lasted for a minute and he told me again to in a more aggregated tone, until finally he got so irritated with me he yells "quit fidgeting" in such a loud angry voice that spittle comes out of his mouth and sprays all over my head and shoulders. I sat still, David stopped his antics, and Dad finished cutting my hair. I was so surprised, Dad, he never got mad, he never yelled, I never forgot that haircut and was so happy when we started going back to the barber shop.
Updated: 08-07-2022