1967
Christmas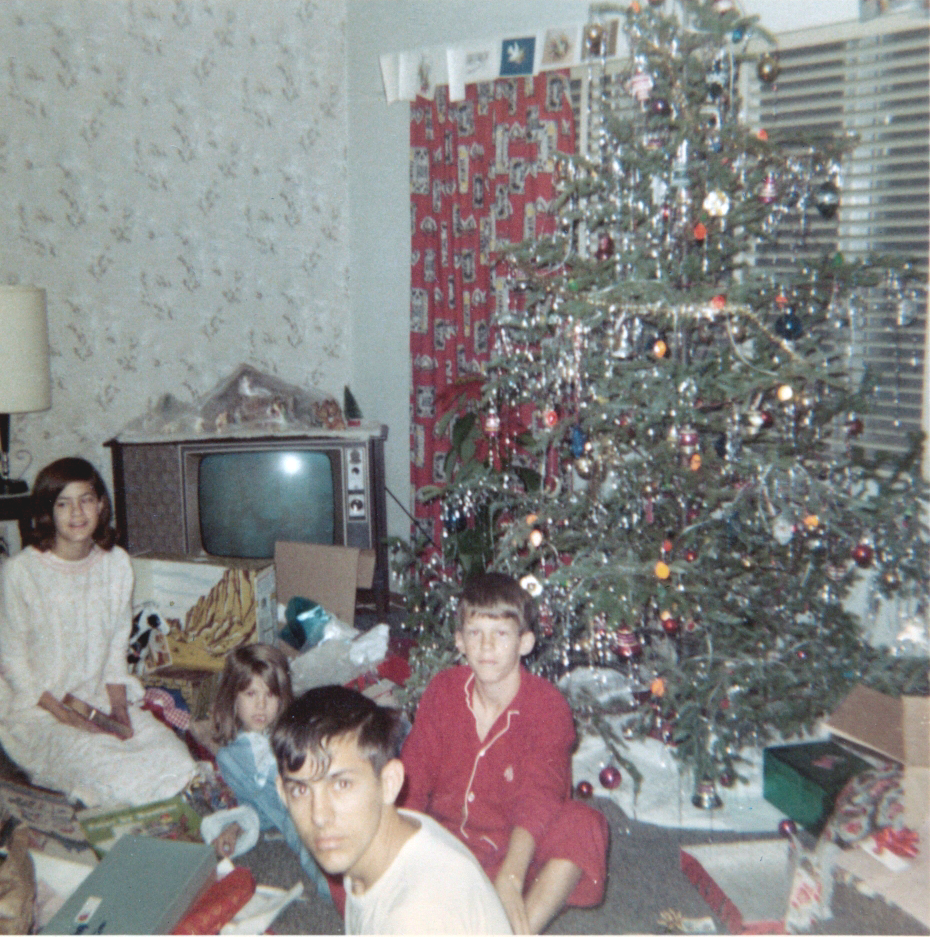 My birthday came and went mostly unnoticed with Christmas three days later. We opened presents Christmas morning as usual with gifts, wrapping paper and ribbon scattered all about the living room. Beth got a cowgirl outfit, complete with hat, boots and even a guitar, she thought she was the coolest thing.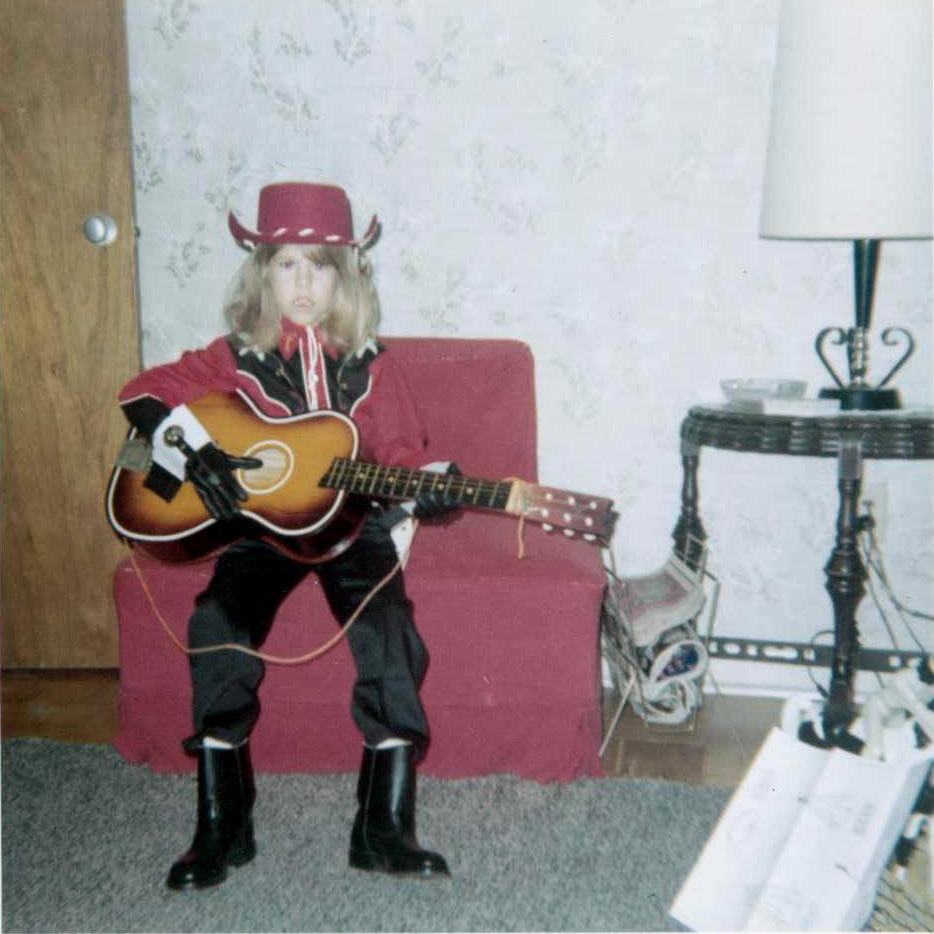 A few days after Christmas we went out to Grandpa Junior's ranchette for a family gathering. Sue, Jim and Danny were there as well as some of Grandma Junior's relatives from Michigan. It was planned ahead of time that there would be a football game, so Mom got matching Florida football jerseys for our family. Teams were drawn up, even Grandpa Junior played, something he didn't usually do. It was great fun, it didn't really matter who won, I don't even think we kept score, we all were winners. That evening the two boys from Michigan came over and had dinner with us.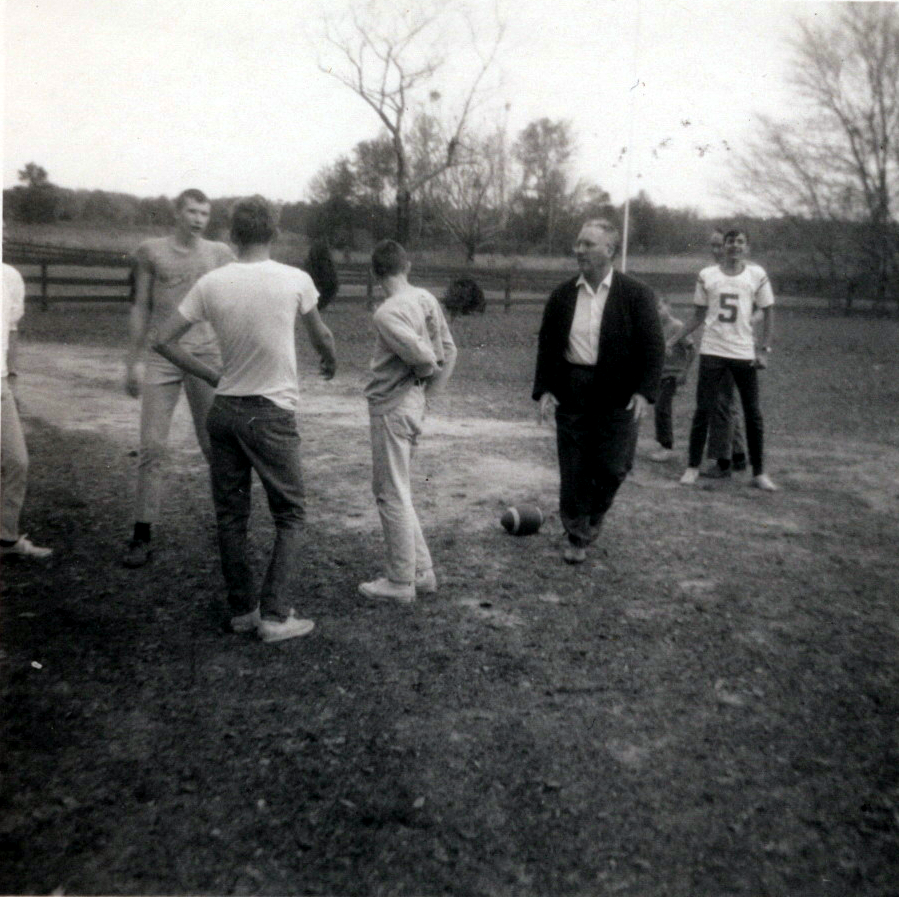 Grandpa Junior by ball, me in #5 jersey
The players, David #1, nephew, Me #5, Dad #15, Brenda #44, Grandpa Junior, Beth in cowgirl outfit. In back Danny and Uncle Jim grandma's relatives from Michigan.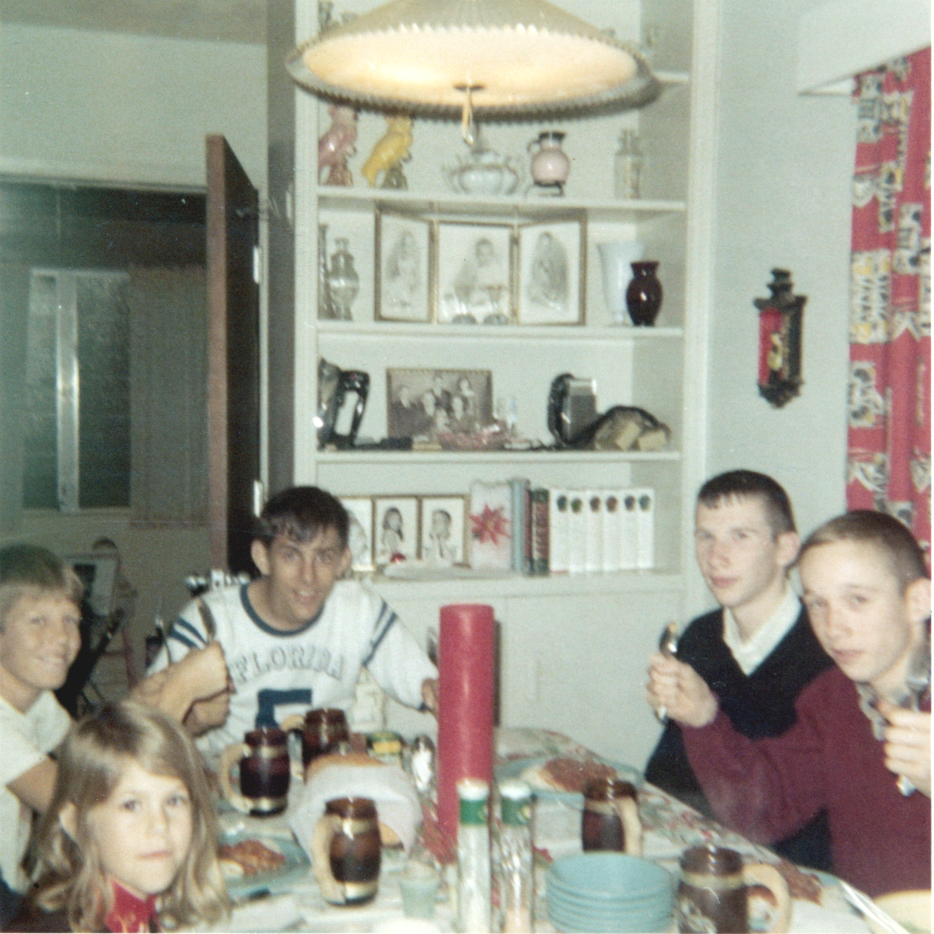 Dinner at our house, view taken from kitchen doorway, Beth, David Larry on left, Michigan relatives on right. Dad's 10 transistor radio on shelf, family photos on shelf are at my house
New Years came and looking back it was a good year.