1969
Spring
In March the NASA Apollo 9 mission took us another step closer to getting to the moon when the astronauts orbited earth in the Crew Service Module (CSM) along with the Lunar Landing Module (LM) to test life support systems.
I got a raise working at Hospital Stores from $1.45 an hour to $1.51 an hour. With that 10¢ an hour raise, after working three hours it almost gave me enough to buy a gallon of gas at 35 cents a gallon.
On my brother David's birthday, March 26, Mom's younger sister, my Aunt Dixie had a baby girl who she named Sally Gail Guinn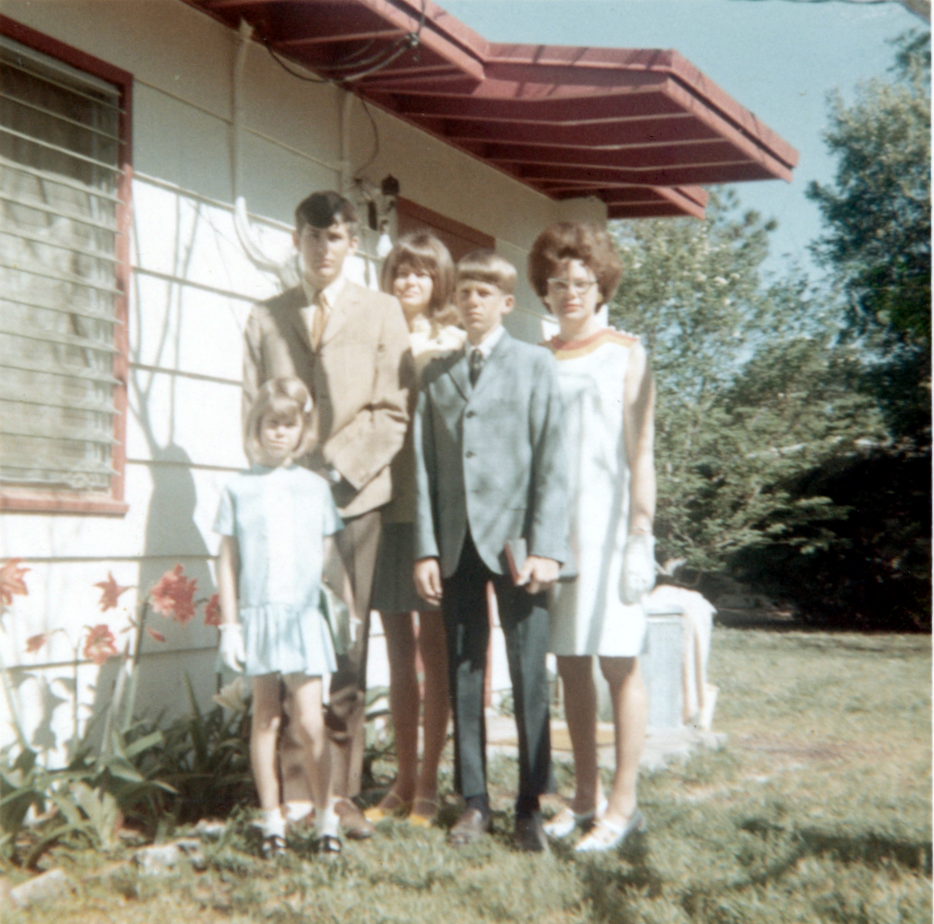 Easter came and we had our yearly Easter photo taken. White gloves were still in fashon and hats were out.
In May the NASA Apollo 10 mission carried the crew to the moon where the Landing Module, looking like a giant spider, flew down to 50,000 feet of the moon's surface, the closet man had ever been to the moon, but not landing before returning and docking with the Service Module. Fifty thousand feet may seem fairly high up but considering they had traveled over 300,000 miles from the earth it was quite impressive. The Landing Module was named "Snoopy," and the Service Module named "Charlie Brown" after the comic strip characters.
Mom got promotion and transferred to the Shands Hospital Health Center Personnel department. Even though Mom, Brenda and I all worked at Shands, with me working in the bowels of the hospital I never did see either of them or where they worked.
Updated: 10-31-2022