In June school ended, I graduated from 11th grade ending with two A's, two B's and a C in English my best school grades ever.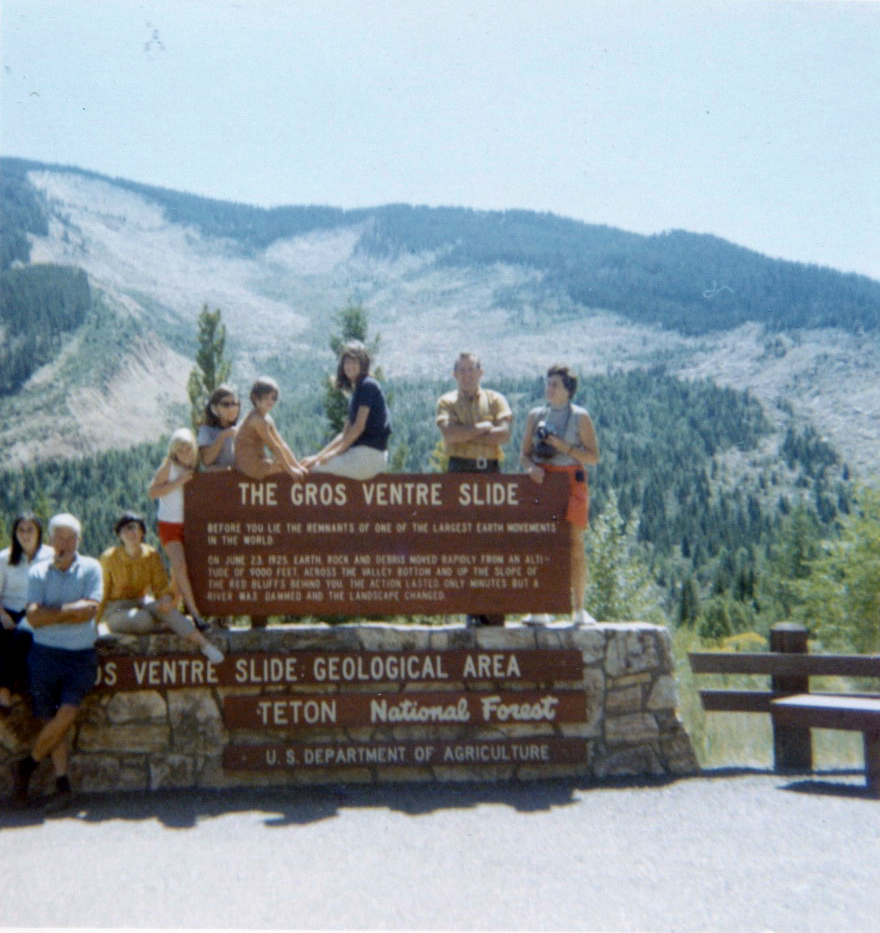 Brenda sitting in center of sign, Dad to her right
In August Mom and Dad went with Brenda's Girl Scout troop on a three week trip to Wyoming. Along with Brenda, there were five other girls including Betty and Billy's daughter Janice, and the Girl Scout leader. (see diary of this trip, tbd). While Mom, Dad and Brenda were gone David, Beth and I split our time at our house and at Betty and Billy's house that was one street over from us, riding our bikes back and forth. David, Beth, and I would eat meals with them and spend most of the day with them. Betty said that with Janice gone she didn't mind, we were all family, and she was happy to take care of us. While Beth stayed the nights with the Yawn's using Janice's bed, David and I went home each night to sleep in our own beds. After dinner we would watch TV until eight or even nine being summer, then David and I ride our bikes home. I really liked riding home after it was dark, the air cool after a hot Florida August day, it was pleasant, there were streetlights every forth or fifth house with just enough light to see the next. David and I would sometime stop under a streetlight and play with the toads gathered under them eating bugs attracted by the light. It was a magical moment. I would unlock the front door with my key, David and I would enter the house and without the sounds of Mom, Dad, Brenda and Beth, it seem strangely quiet and empty.
Mom, Dad and Brenda returned home eighteen days later, I was happy to see them although I have admitted it was nice having them away, I think I even got along better with by brother while they were gone. Mom recorded in her logbook of the trip:
Total Miles: 5920
Gas: $62.85 (average of 33.5 cents a gallon)
Girl Scout money spent: $555.00
Their own money spent: $295.00
Mom recorded what every penny was spent on, every meal, drinks, washing, a gift for me (I don't remember what it was), stamps, film and even Tampax at $.60, ok I didn't need to know that.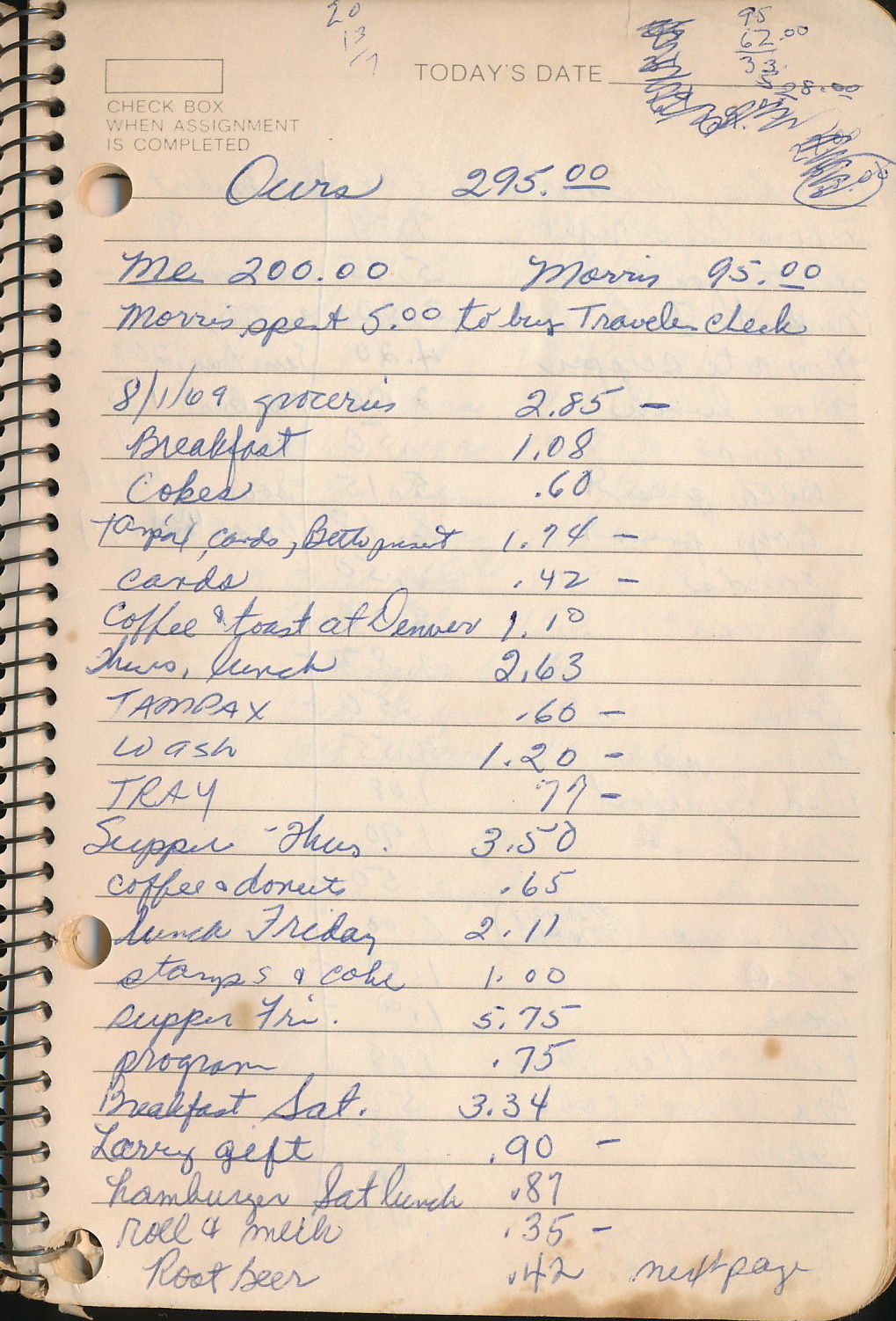 Updated: 05-29-2023