1970
Entertainment
Music
I had a fair homemade stereo system with a Radio Shack turntable, a kit amplifier and a couple of speakers I had built with it set up in the living room so both Bill and I could use it. I had only a few albums when I first moved in with Bill, Beatles Abby Road, Tommy James and the Shondells, Association, but soon bought more, The Zombies, Bee Gees Trafalgar. Even better than buying albums, when Uncle Corky went into Army, he left me his quite extensive collection of 1960's albums. It was his collection that introduced me to Bob Dylan, Donovan, James Taylor, Vanilla Fudge, and others. Corky had signed and numbered all of the albums so when he got out of the Army I gave them all back except for the Vanilla Fudge album.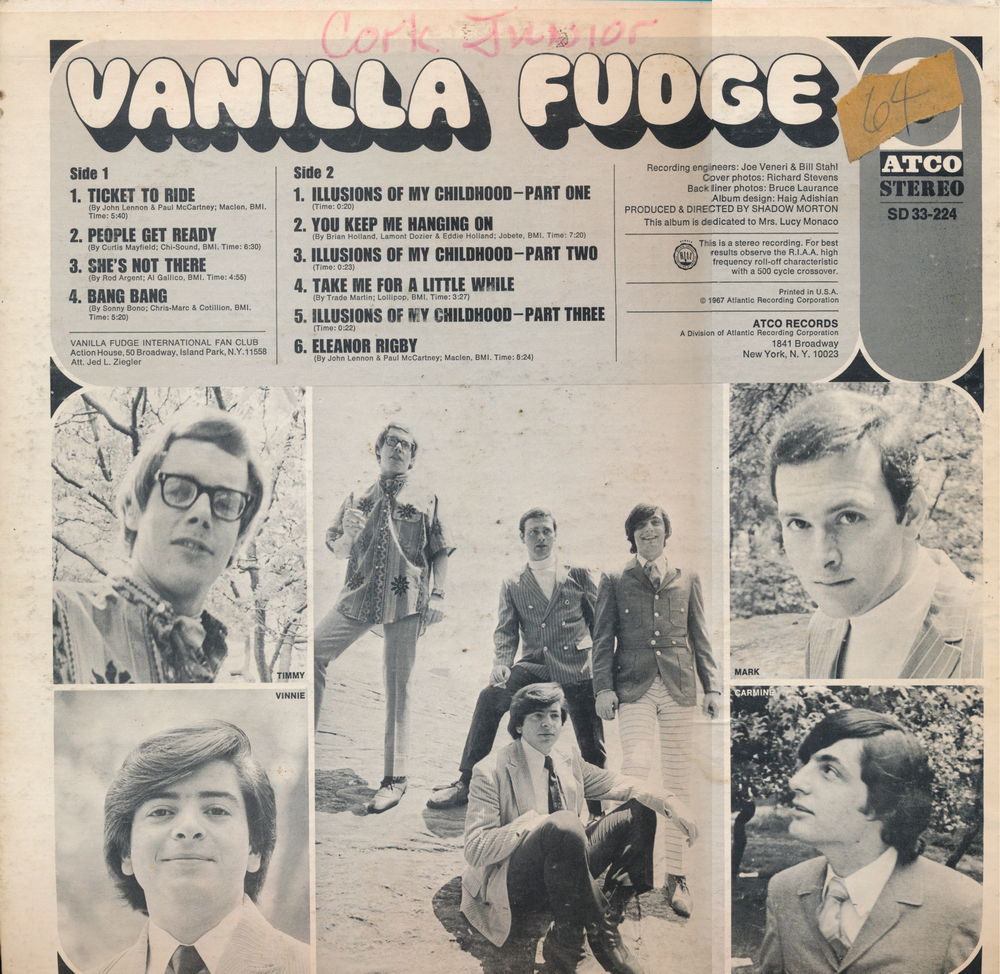 After being introduced Bob Dylan from Uncle Corky's collection, Dylan's Greatest Hits Vol. II came out in '71 and I bought it right away and it soon became one of my favorite albums. The Bee Gees Trafalgar album was another favorite, with all my heartache over girls how could I not like "How Can You Mend a Broken Heart" and "Don't want to live inside myself, I'm much better off alone."
There were many good songs and groups on the radio, but I couldn't afford to buy all of their albums. "Me and Bobby McGee" by Janis Joplin, The Doors' "Riders on the Storm", Blood, Sweat & Tears, A Space in Time by Ten Years After, "Joy to the World" by Three Dog Night.
TV
I seldom watched westerns anymore as their popularity waned with only two shows, Gunsmoke and Bonanza being in the top 30 TV shows for the year. Bill and I would often watch "All In The Family" together. I am sort of embarrassed to say that liked "The Mary Tyler Moore Show". Other shows I watched were "Hawaii Five-O", "Rowan & Martin's Laugh-In", and the detective show "Cannon". Mission Impossible was another favorite with the show always beginning with Jim listening to a tape recorder saying, "Your mission Jim, should you choose to accept it" and the mission would be explained then "This tape will self-destruct in five seconds. Good luck, Dan/Jim." Smoke then would rise from the recorder as the tape was destroyed."
Movies
The new James Bond, movie "Diamonds Are Forever" came out and thankfully Sean Connery returned to play James Bond with Jill St. John playing the Bond girl. It was better than the previous Bond movie but was not all that good.
In December "A Clockwork Orange" was released which caused a lot of controversy about the violence in it. The scene that I found disturbing was when Alex is strapped to a chair, his eyes are clamped open and he is injected with drugs. He is then forced to watch films of sex and violence, accompanied by the music of his favorite composer, Ludwig van Beethoven. Alex becomes nauseated by the films and, fearing the technique will make him sick upon hearing Beethoven, begs for an end to the treatment. As a result of watching the movie, Beethoven's Ninth Symphony became one of my favorite classical music pieces.
There were the science fiction movies "The Andromeda Strain" and "Omega Man". "The Andromeda Strain" was about a virus that could destroy the world which would become close to a reality years later. Omega Man with Charlton Heston the virus didn't kill the people, it only turned them into zombies with Heston as the only survivor. I liked it so much I saw it twice. I wrote in my journal.
"I really liked it because I have pictured myself in a similar situation. You see, (I'm going to wear that phrase out), I have often wished to be alone. By alone I mean being the only person left in the world. I believe I would like it, nothing to worry about (well maybe zombies), and being able to do wand make anything I want."
Interesting enough fifty years later a COVID virus pandemic spread across the world killing millions of people. The first strain of COVID using the Greek alphabet was the Alpha variant but then increasing got worse with the Delta and then Omicron variants. I was expecting the last variant to be Omega, the last letter in the Greek alphabet, would be the one to kill humanity but alas, the pandemic was brought under control by new vaccines.
"Catlow", a western with Leonard Nimoy playing a gunfighter hired to hunt down Jed Catlow played by Yul Brynner. It was strange to see Nimoy playing in a western instead of Mr. Spock from Star Trek, it just didn't seem right.
"Catlow", a western with Leonard Nimoy playing a gunfighter hired to hunt down Jed Catlow played by Yul Brynner. It was strange to see Nimoy playing in a western instead of Mr. Spock from Star Trek, it just didn't seem right.