1976
Life is a Beach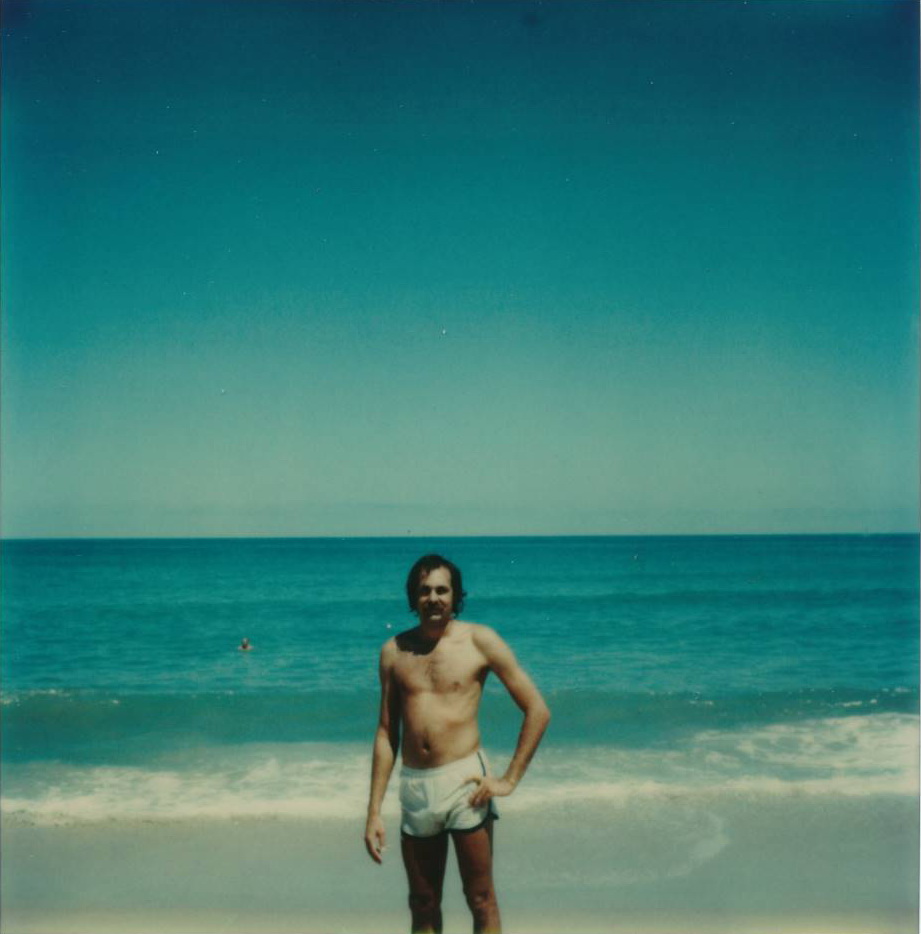 Moving to a new city I didn't have any friends. For the first couple of months the only people I saw were my boss Elias and his secretary Tanya who was in the office two days a week. That was all ok with me, I was still settling into the new house and spent a lot of time assembling my IMSAI computer. Elias had other contracts with Harris that he worked on and was often at one of their facilities and I would be the only person in the office. When he was in the office we would often go out for lunch, mostly Pete's Ocean Grill but sometimes other places. Most days I went home for lunch with my house just being a mile down A1A with Jimmy Buffet's A1A album on cassette tape which pretty much stayed in the tape player in my Chevy van for a year.
On many evenings after dinner I would walk to the beach, which was only a block away, where I would walk up or down the beach. I would take my shoes off and place them at the dune crossing then walk on the beach and in the ankle deep water as the waves washed up on the white sand beaches. I particularly liked walk on the beach at dusk, with the stars coming out and the moon rising on the horizon. I would return home just after dark with a warm satisfied feeling. I would occasional go swimming in the ocean when the water got above 80 degrees, but I didn't care much for swimming in the salt water. I generally avoided the beach on summer weekends when the beaches were crowed with locals and tourists. I remember my good friend Wendy telling me how she spent many summer days laying on the beach with only thing in mind to get a tan so that she would, "look like a chocolate turd." I never liked laying out in the sun on the beach, to hot, too sandy, but with my numerous walks on the beach I soon developed a dark tan.
I had mentioned to Elias at some time that I had played handball back in Gainesville so one day he asked me if I had played racquetball. I hadn't heard of racquetball, back in Gainesville there were a few people who used wooden paddles on the handball courts but I hadn't seen anyone using racquets. Elias said he had been playing racquetball at the club he was a member of and explained that, instead of a paddle, a racquet, like a shortened tennis racket, was used. I was up for it, so we started playing once a week or so. Elias was much better than for he had been playing for some time, and he was very competitive, but he had patience and taught me how to play. In time I did get better but don't think I ever won a game with Elias.
I have really enjoyed taking modern dance classes back in Gainesville and was one of the hardest things for me to leave behind. In the fall after I had got settled into my new house and the job was going well, I looked to find a dance studio in the area. There were two or three that mainly taught ballet classes, mostly for young girls, and occasional classes for adult ballroom dancing. None had modern dance or even jazz dance classes. One did have a ballet class for older kids and young adults which consisted of older teenage girls and a few a bit older. Being 24, I was a bit older than the girls, but the owner-teacher said I could take the class. After taking several classes, the owner-teacher saw how serious I was about dance and said I could take the classes for free if I was willing to do ballet partnering work with the girls. Seems men were in demand. I enjoyed ballet classes, but it was not the same as the modern dance I had studied which had much greater freedom of movement.