1979
Sunsets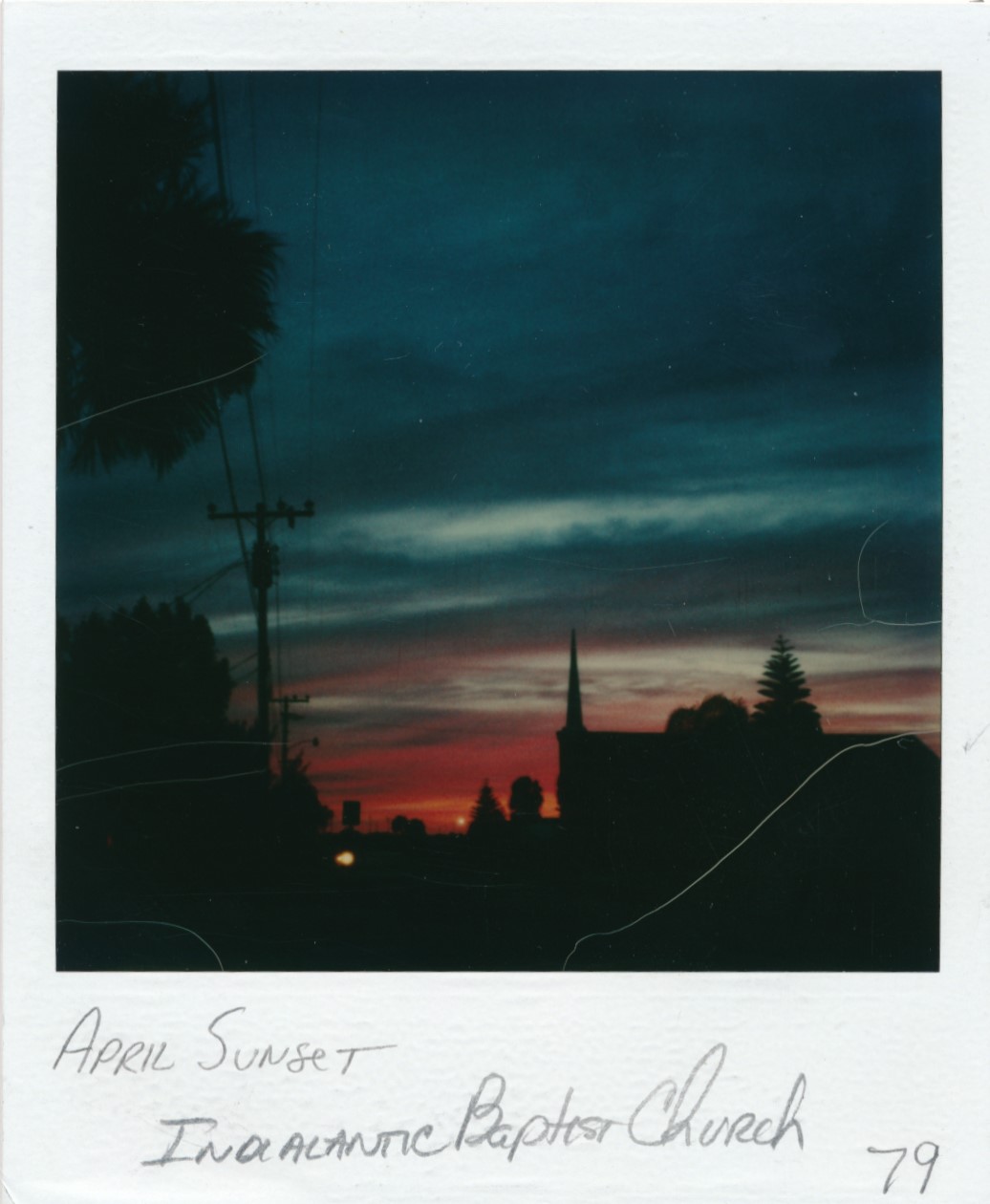 Indialantic is a beautiful place to live, a narrow barrier island, at less than a mile wide, I could walk a block east and see the sunrise over the Atlantic Ocean, and then walk a half mile west to see the sunset over the Indian River. Although I was closer to the beach, I observed many more sunsets than sunrises. I often would ride my bike to a nice spot overlooking the Indian River and watch the sunset. Here is a sunset photo from standing in the street in front of my house looking west toward the church at the end of the street.
I was working on my bike in my driveway one day when I noticed a little girl riding her bike up and down the street. About the fourth time she came by she rode into my driveway and says hello to me and asks what I'm doing. I explain that I was adjusting something on my bike and then she asked if I could fix something on her bike. I said sure, it was something simple and she was quite happy about it. Over the next couple of weeks she stopped by a few more times when she saw me working on some project or another in the garage and always wanted me to show her what I was doing and if she could help.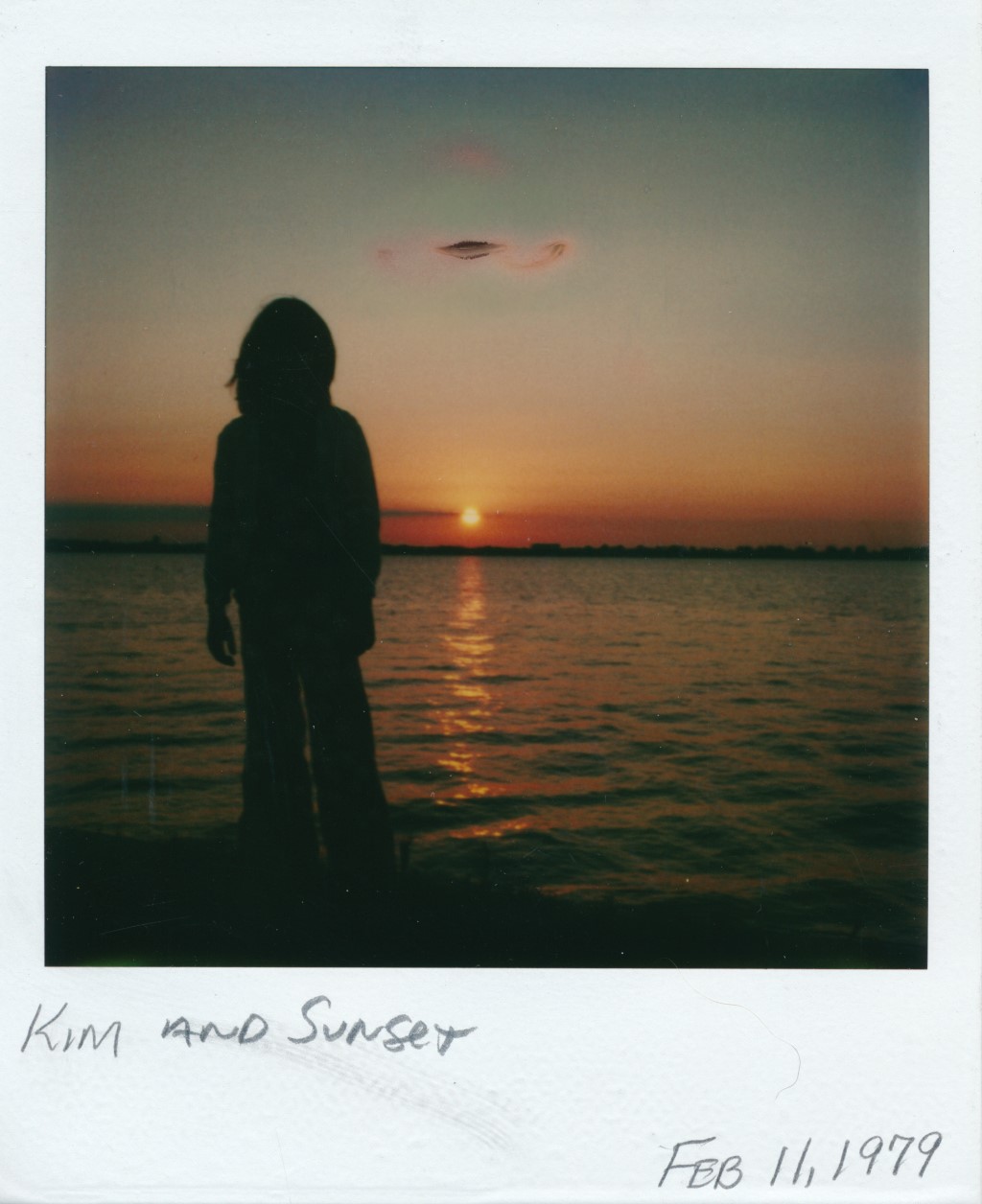 She explained she lived with her mother one street over and her mother and father were divorced, she didn't know where her father was. One day we rode our bikes to my favorite spot overlooking the Indian River and watched sunset together. I liked Kim, she was like the daughter I wanted but I never had.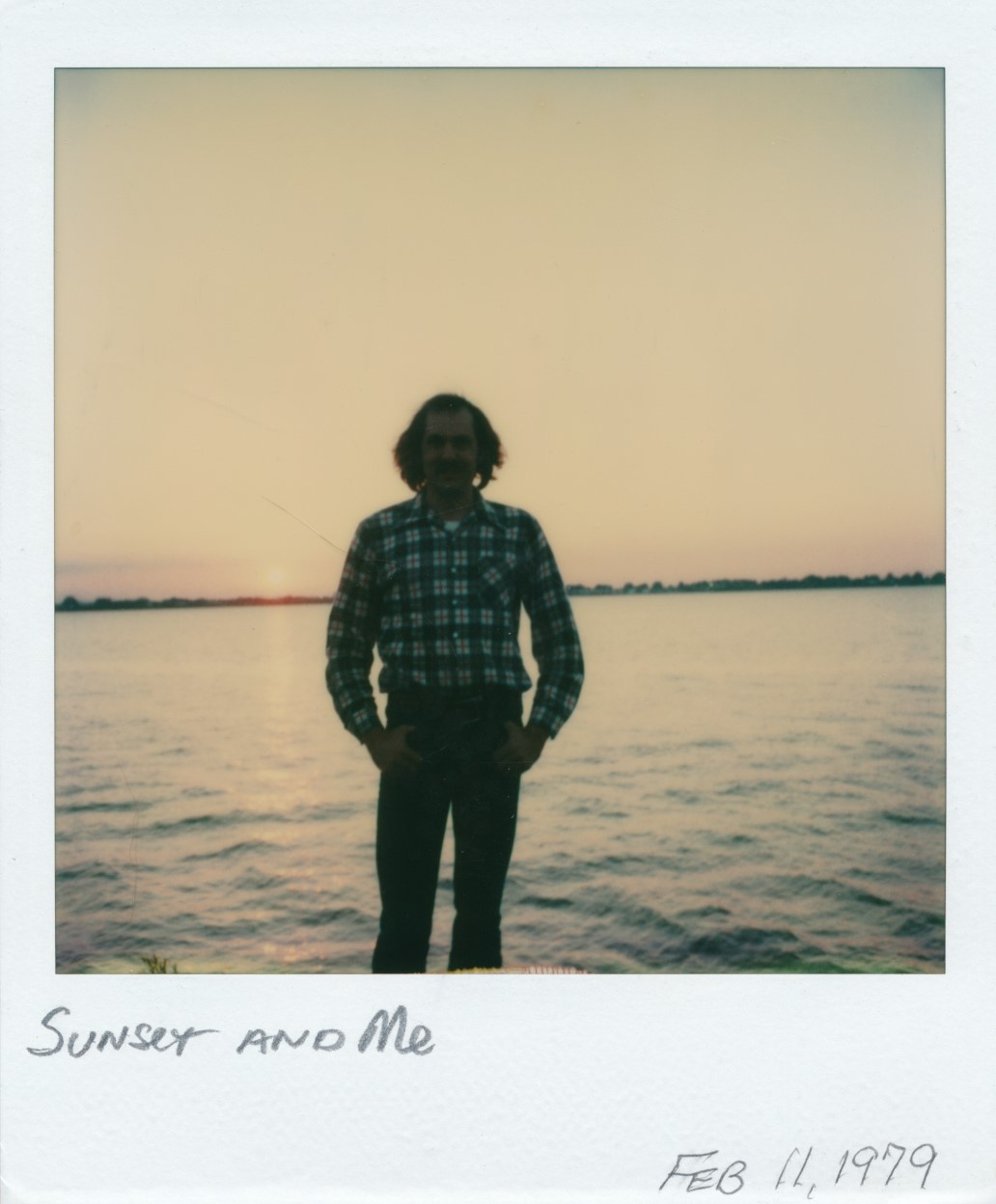 Taken by Kim