---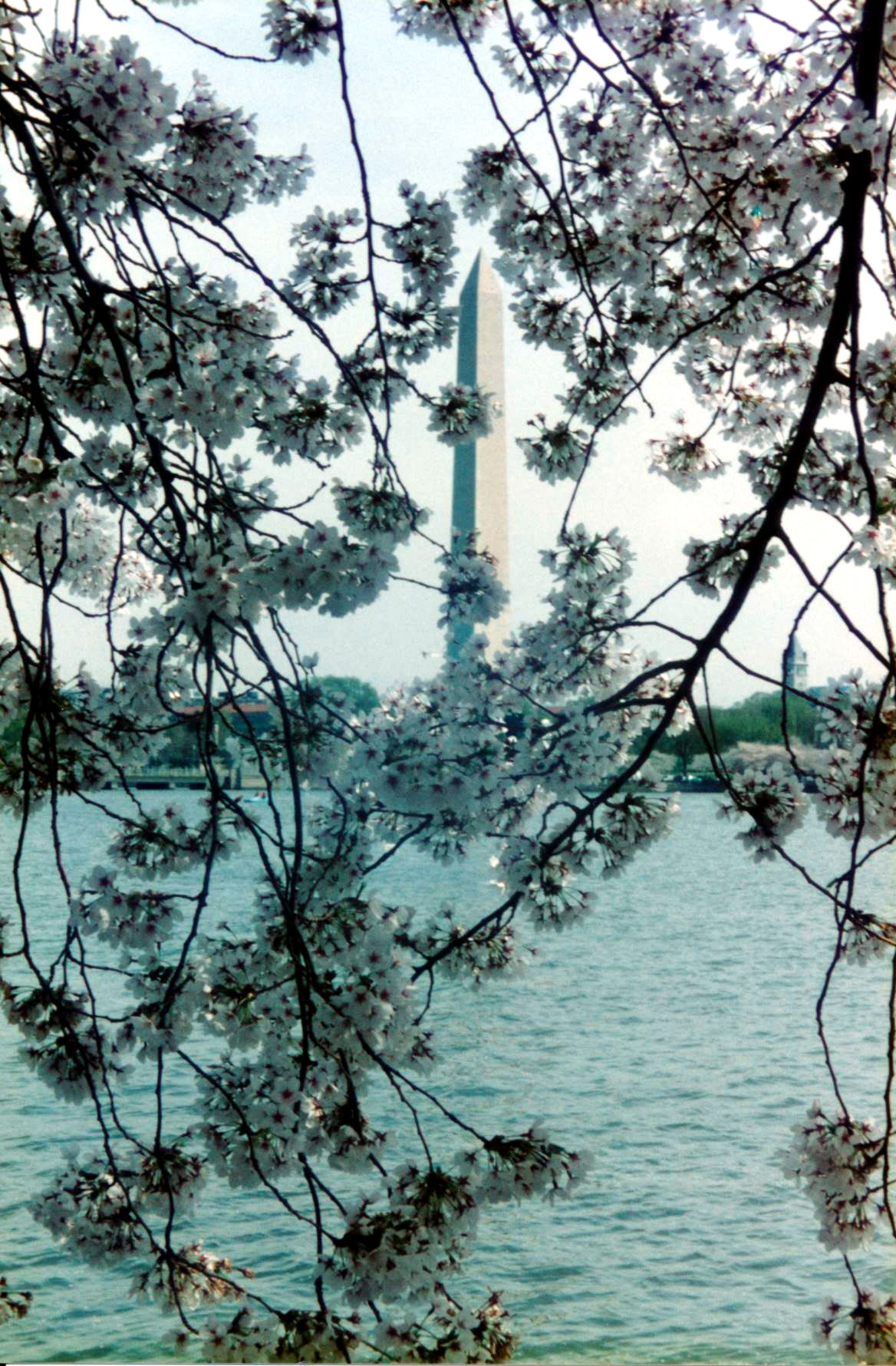 Once again in the spring we go down to the Tidal Basin in Washington, DC to see the cherry blossoms, always beautiful. In the summer, Julie go to Niagara Falls.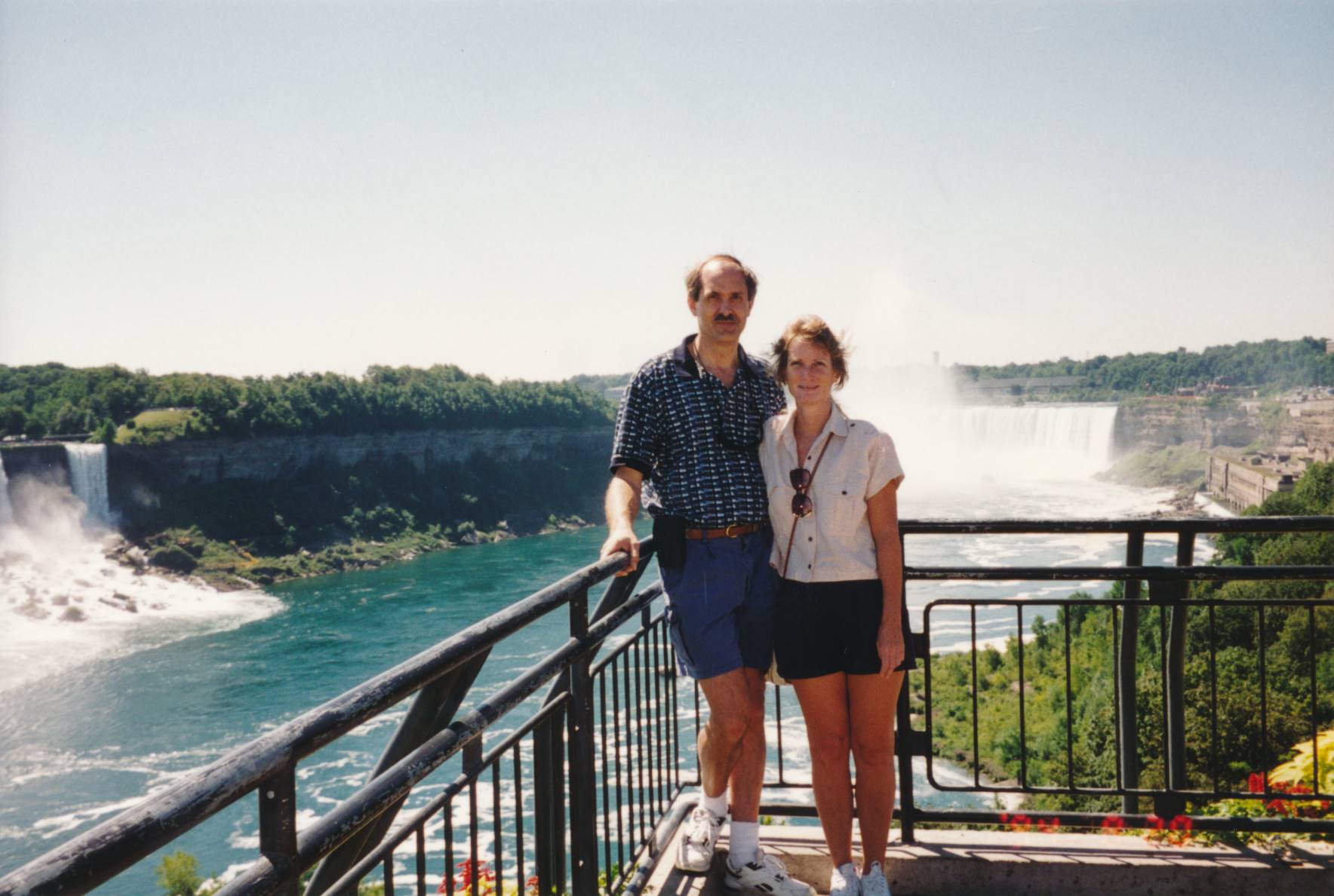 The view of the falls were spectacular . We stayed at a BB downstream from the falls where the sunsets were beautiful.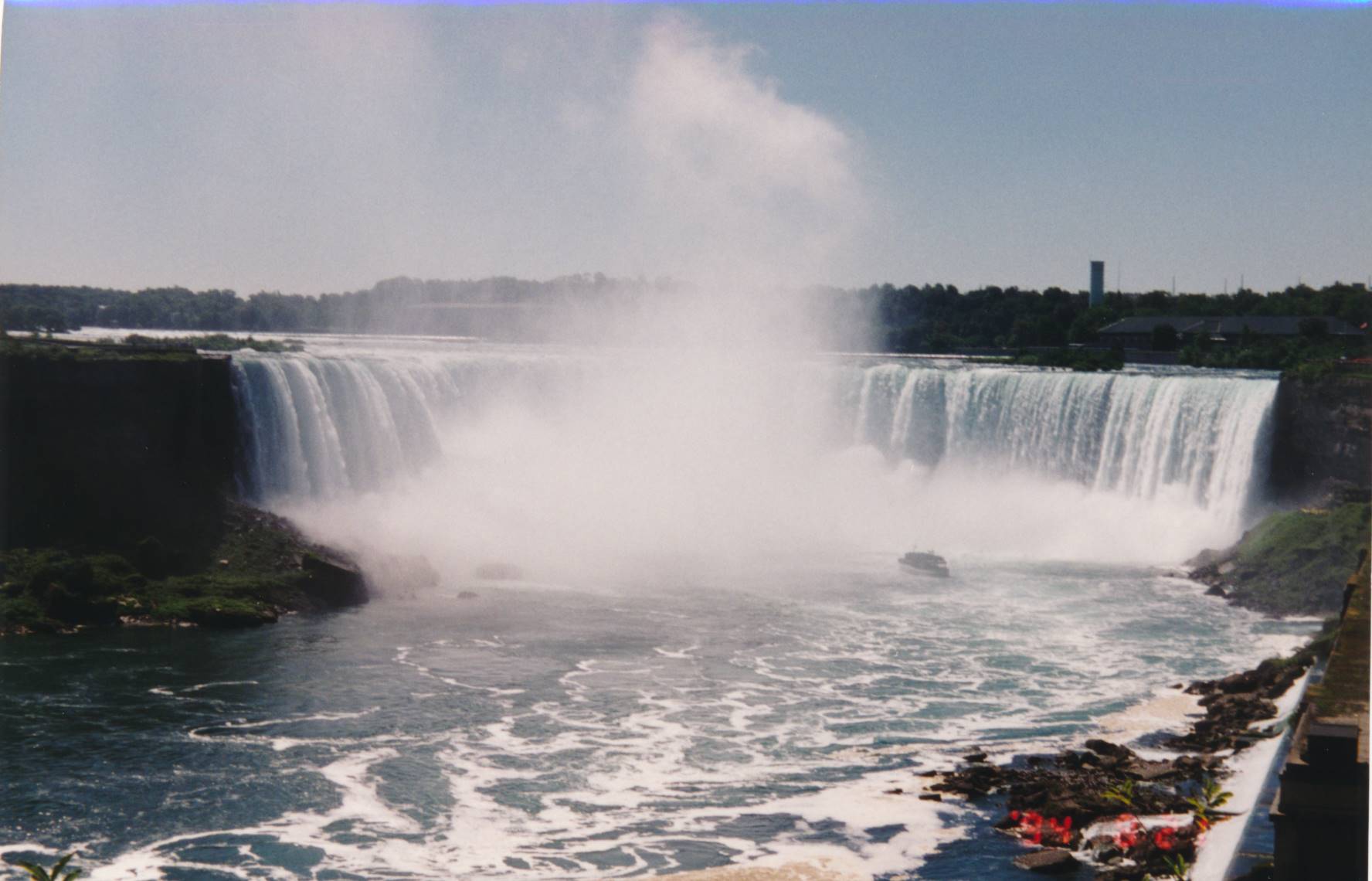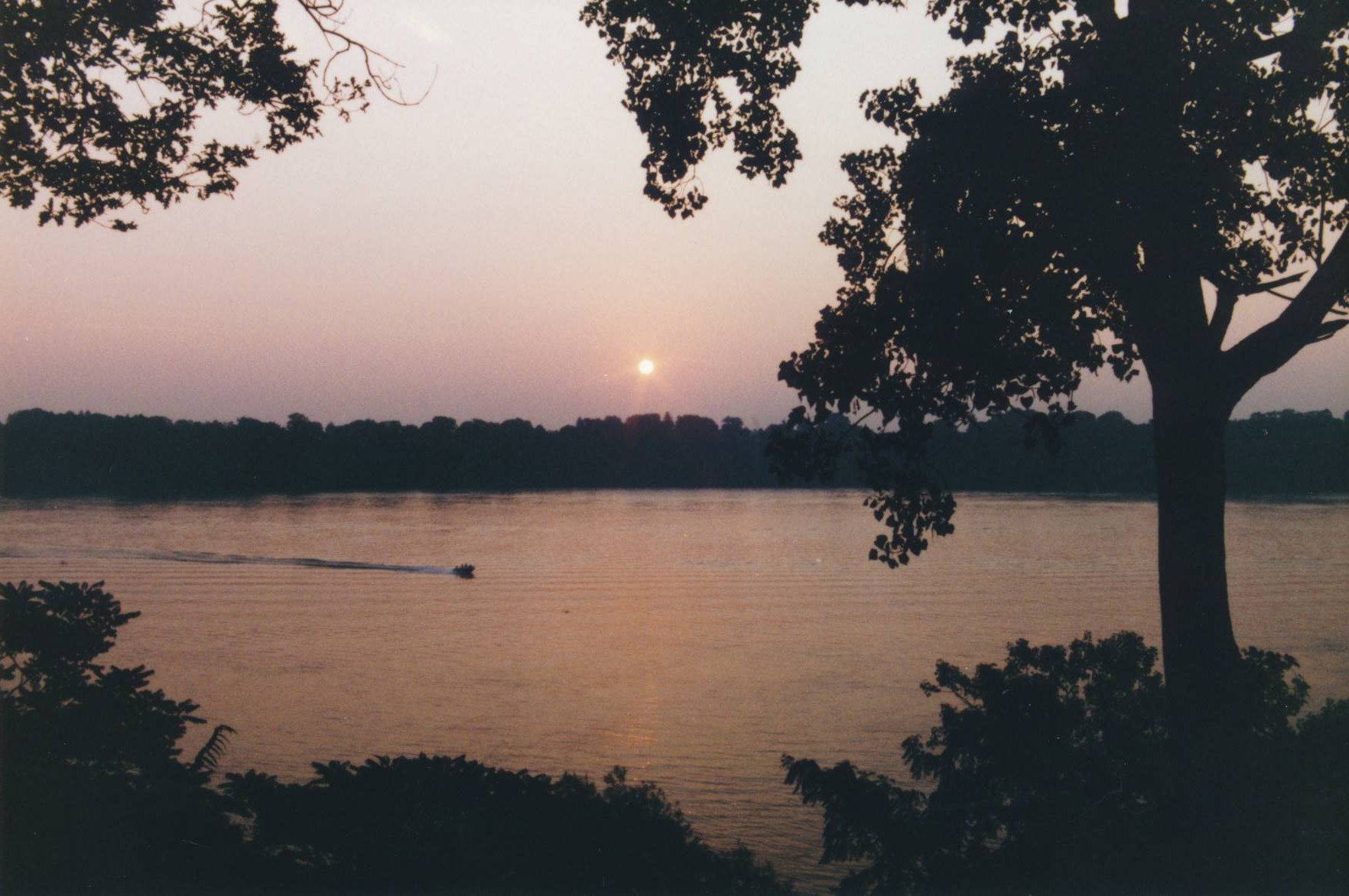 Later in the summer we had a family reunion at my uncle Gary Junior's house in Gainesville.
<Click photo to see more>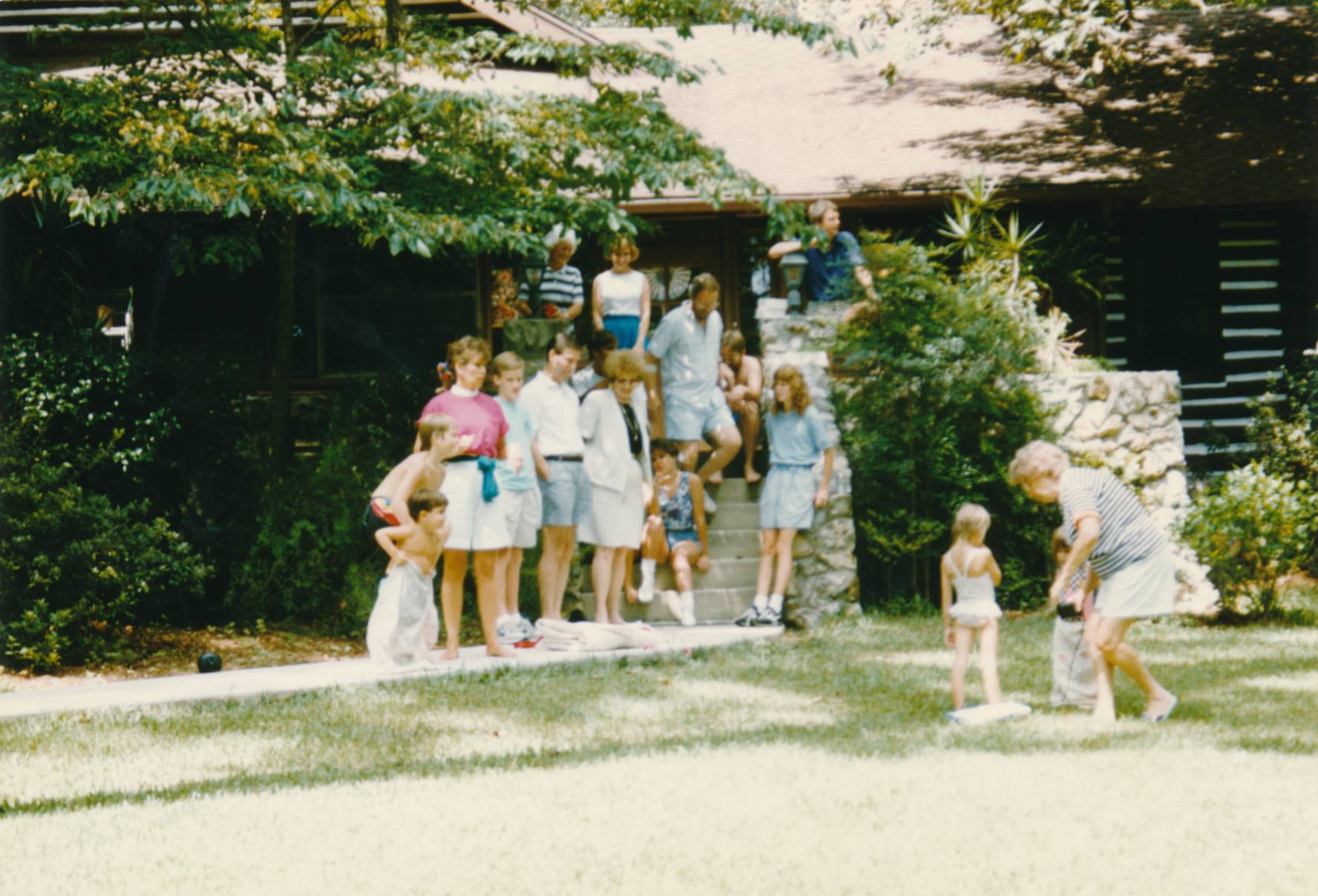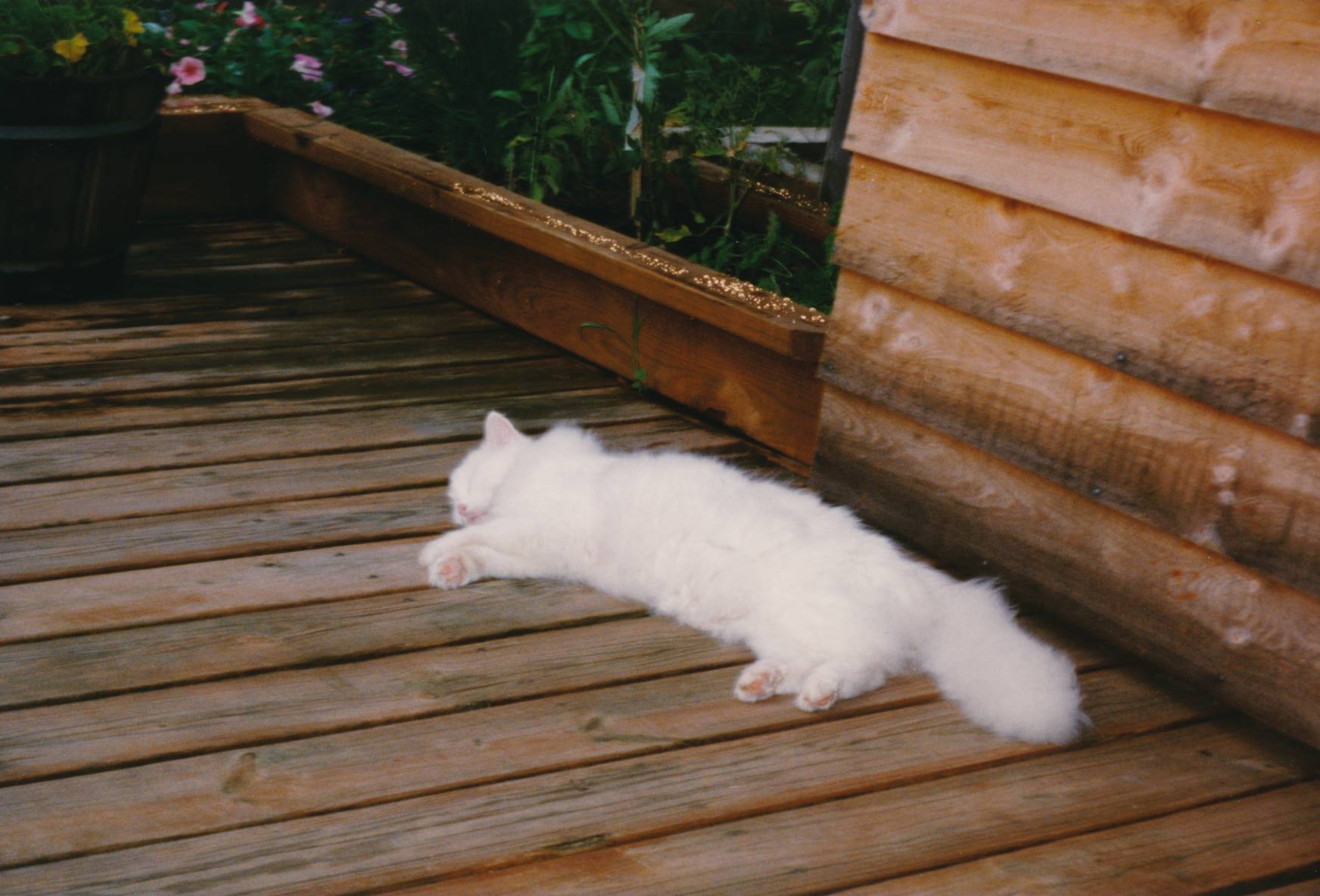 Our cat Tute enjoyed laying on the deck. (no he's not dead).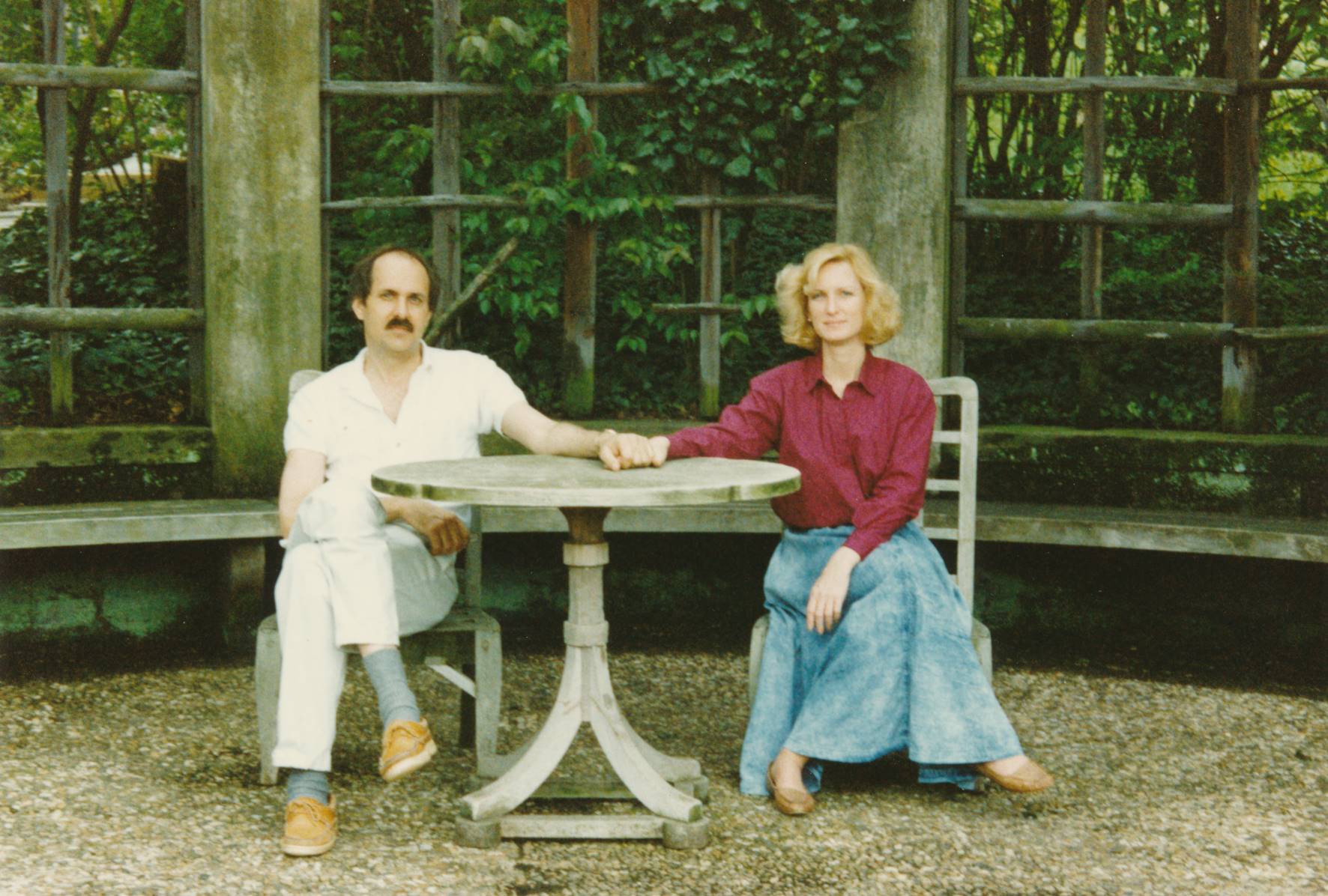 Julie and I went to Dumbarton Oaks gardens in Washington DC which we usually did once a year. Here we sit under one of their arbors.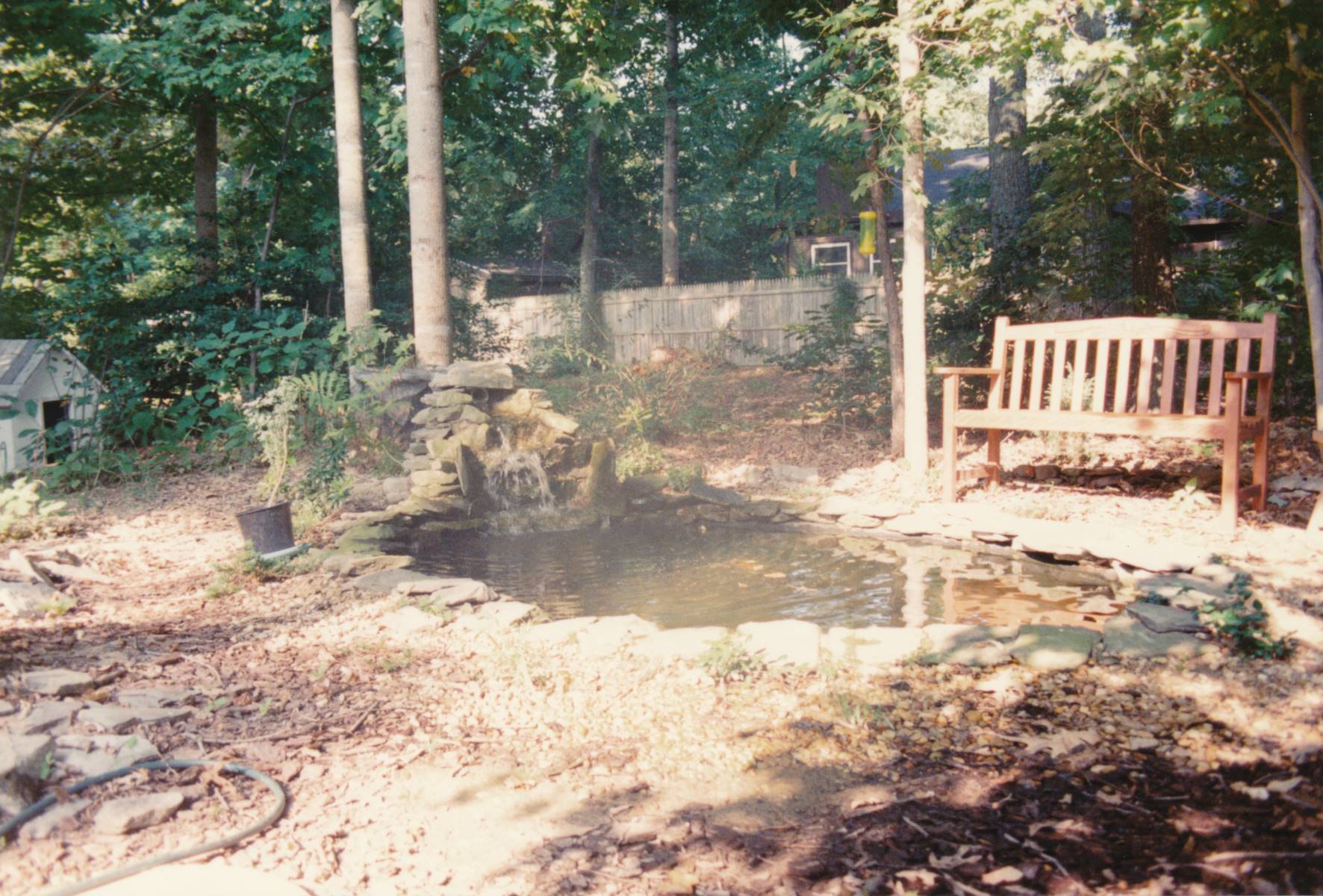 Mom and Dad came up in their mobile home and stayed at a park near us in Reston.

I made a 10 foot fish pond with water fall at Julie's parents house in Rehoboth Beach.
In the winter, Julie and I went to a ski resort in West Virgina where I tried sking for the first time. Growing up in Florida it wasn't something we did. We had an hour lesson on cross country skying and off we went. The snow was light and spotty in some places. What I remember the most was coming to a down hill with a turn at the bottom. I could stop, missed the turn and went sliding way out into the field.