---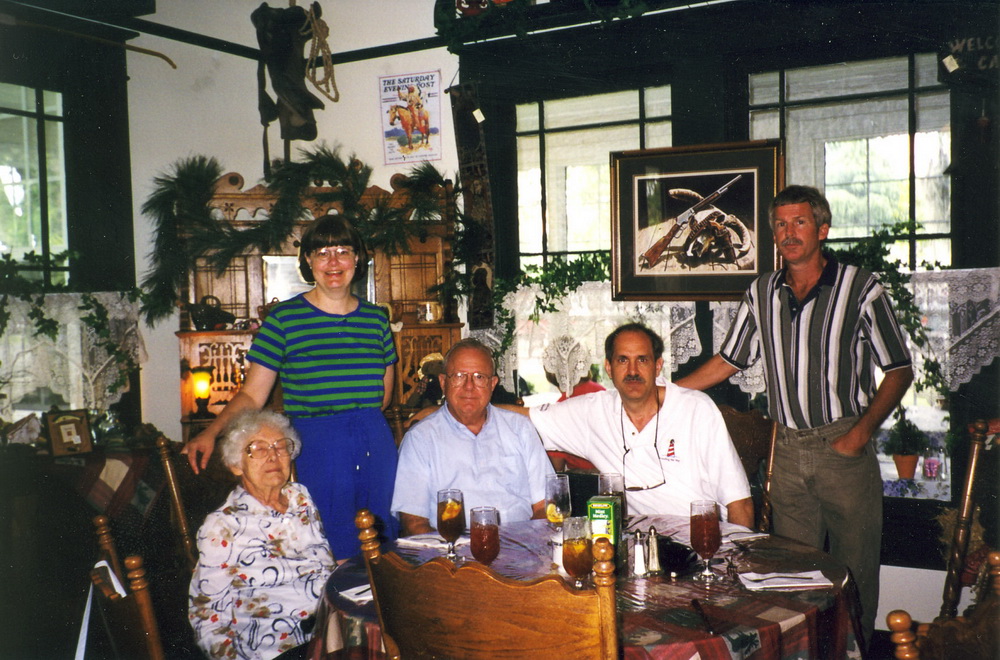 Dad, Brenda, Larry, David taking Grandma Mixson to Lunch
The family had a formal dinner at Uncle Gary's "Art Gallery" on the upper floor of a building he owned on University Avenue in Gainesville. He had bought a lot of paintings in bulk from somewhere. In 2019 when his wife Dianne sold their farm she had an estate sale and in the barn were still many of the paintings.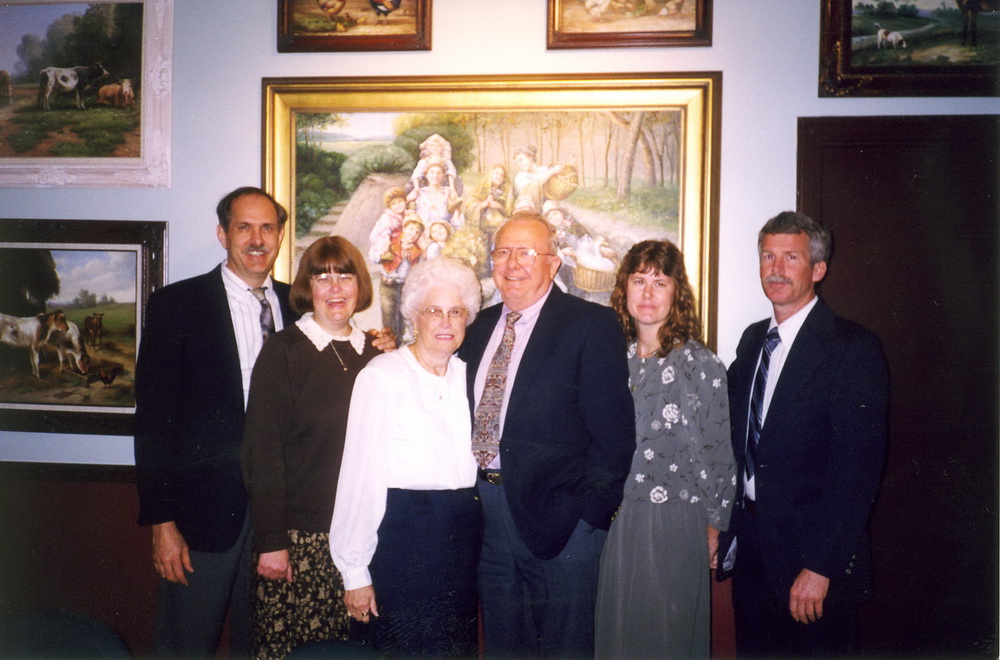 Larry, Brenda, Mom, Dad, Beth, David
The Monster of Magnesia Springs
This had to be one of the funniest family reunions we ever had.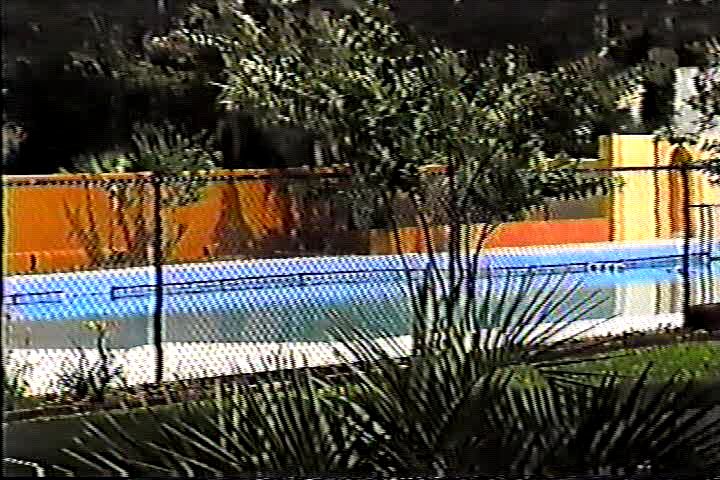 Click to see the story