Remembering by
Barbara Junior Mixson

1961 In February, Great Grandma Anderson (Morris's grandmother) and Morris's father,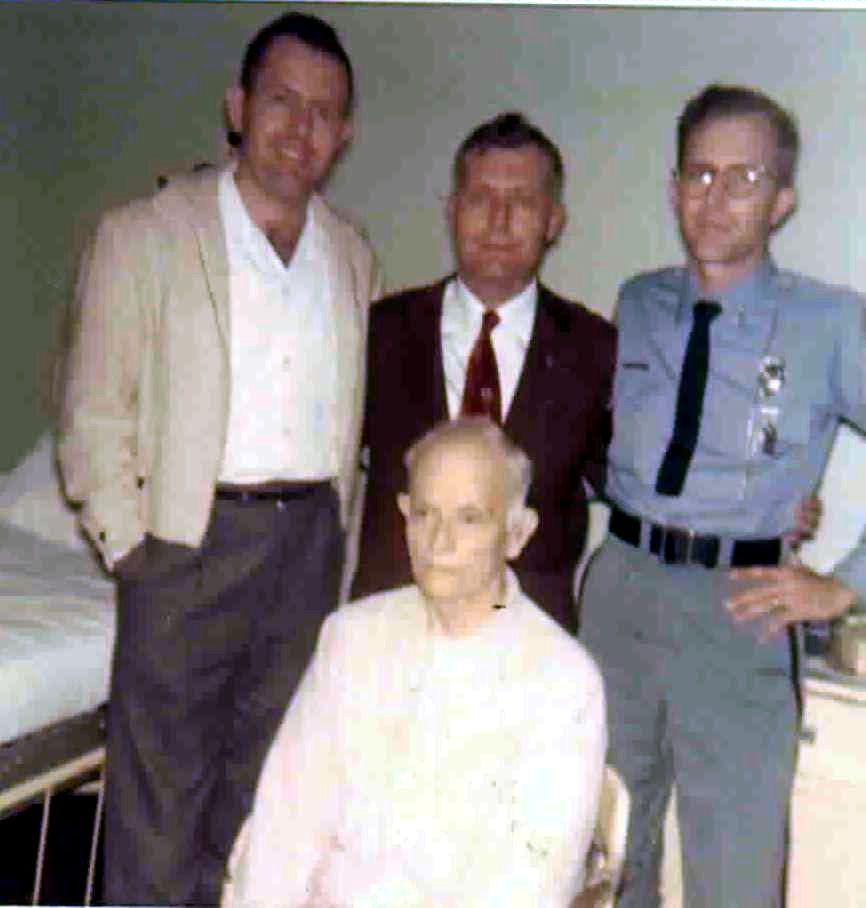 Wilbur Mixson died, just a week apart. Wilbur had been very sick and was at the VA Hospital in Lake City for quite awhile before he died.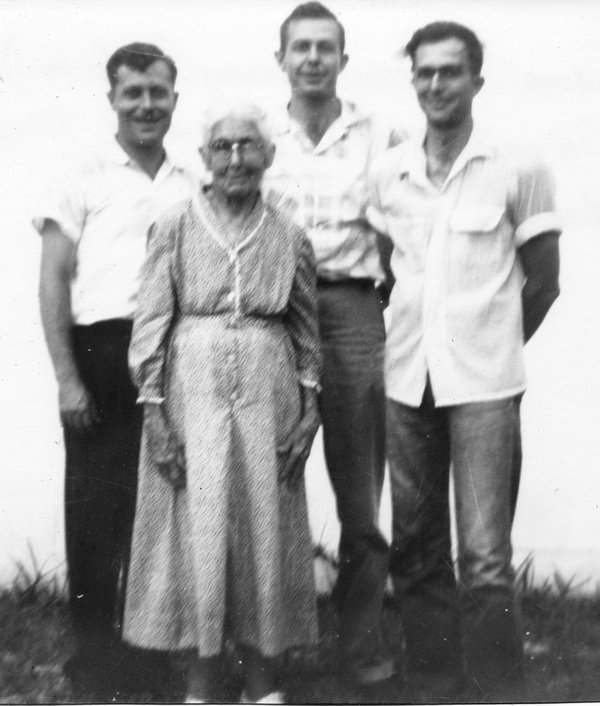 Grandma Anderson with Adrian, Morris, Arnold
Beth was supposed to be born about April 15 but she came early. My back started to hurt real bad late one afternoon. I called Mom and she came over and I went to bed. She fixed supper for Morris and the kids and about 6:30 p.m. I was hurting so bad we called Dr. Brashear and he said to come on to the hospital. He said she was premature so he wouldn't give me any shots to help the pain and I got so mad at him. She was born at 11:55 p.m. on March 21 at Alachua General Hospital.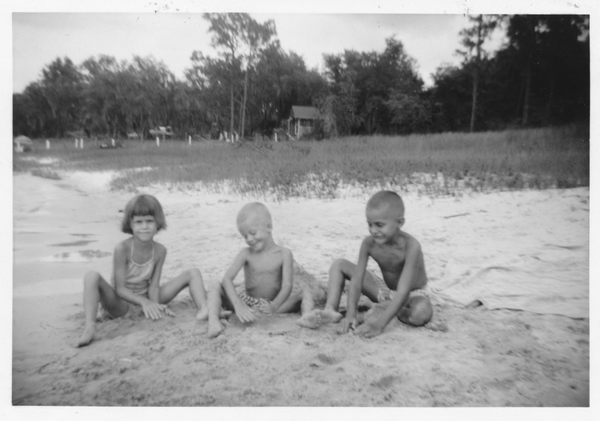 In June Grandma Mixson took care of Beth so we could spend the day at St. Augustine with Brenda, Larry and David.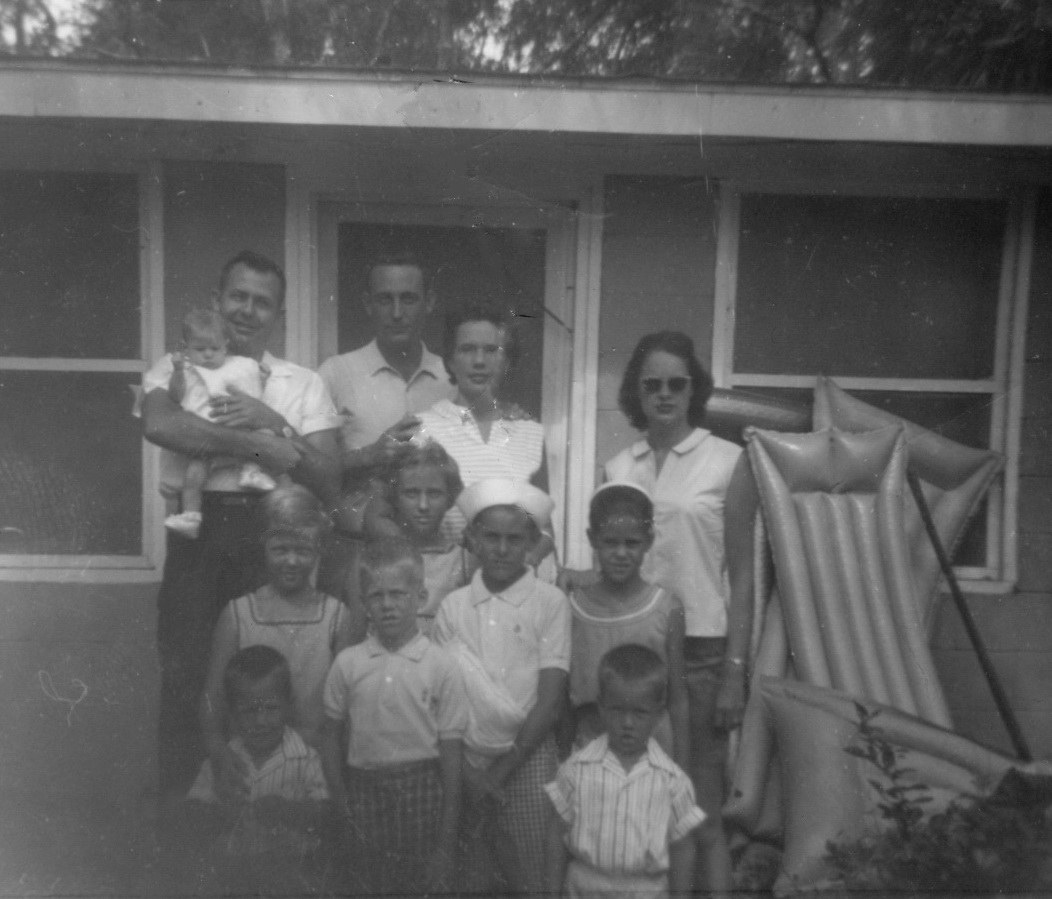 That summer Betty, Billy, James and Anita and us went to the beach for a few days. We rented a cabin and we all went to Marineland.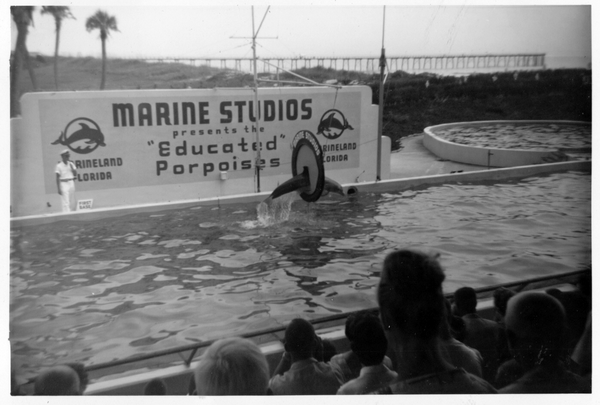 Beth was just a baby. We saw a lot of Betty and Billy and their three kids.
Mom and Dad moved out to the Ranchette on the Newberry Road about this time. They had a swimming pool and a lovely BarBQ outdoor shed where we got together quite often for family get-togethers.