1928
Death in the Family
It was a hard life but Rosalie and Wilbur were happy, then tragedy struck. Myrtice took sick late one afternoon and before the next morning she died. The doctor came the next day and said it was acute colitis, by then the whole family came down with it. Rosalie and Wilbur were real scared for a few days about baby Morris, but they slowly recovered.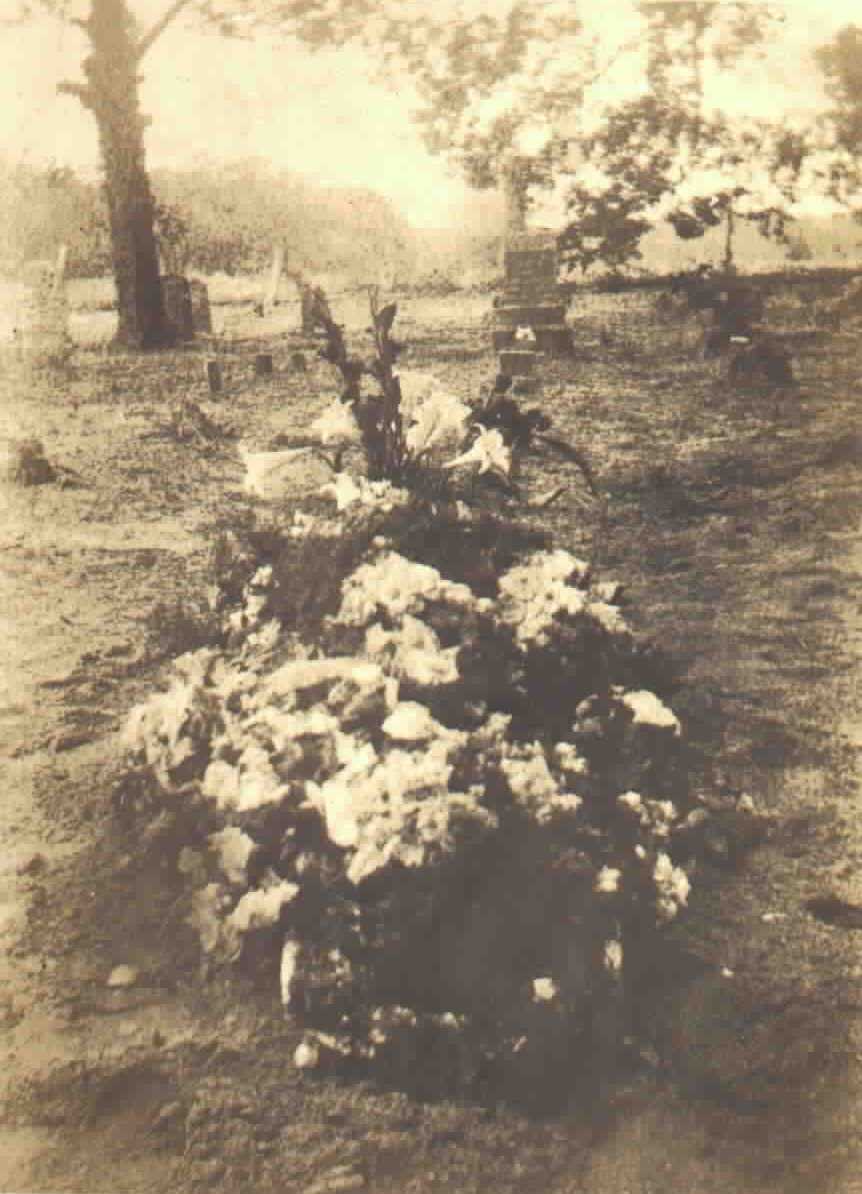 Myrtice's Grave - 1928
No gravestone was placed so the exact location of the grave in the Flemington Baptist Church is not known. In the 1980's the brothers, Morris and Arnold had a stone made for her and put next to their mother's grave.
After Myrtice died Adrian couldn't wait until Morris got big enough to hold a car tire up to roll. That was a great plaything for him- -and when Morris finally did get strong enough and old enough to roll a tire, Adrian was so excited he called Rosalie to come see how Morris was doing. Morris was so little that he could not lift the tire up but after Adrian got it up, Morris sure could make it roll. Adrian was so proud and happy, at last, he had someone to play with.
In March of 1928 James Darlington Mixson died at the age of eighty. With twelve children and twenty some grandchildren, their families and many friends it was quite a funeral with most everyone in the area paying their respects. He was laid to rest at the Wacahoota Methodist Cemetery. James's youngest son, Maxey Miles Mixson was living with his father at the time and continued to do so, inheriting his father's homestead. In June Maxey married Iva Mae Barton.
Wilbur grieved greatly after the death of his father and his daughter, he wept and got real quiet and would hardly talk to anyone. Rosalie was real worried about him writing, "I thought he would lose his mind. I grieved just as much but I had to be strong for him."
June was a happier month when Maxey Miles Mixson, Wilbur's youngest brother and the last of the twelve siblings, married Iva Mae Barton.