1947

The Juniors
With the new year Barbara returned to school and was having a very good year. She had several good friends at school and at church. Her father had completed his studies at the Bible Institute and now was officially Reverend Junior and was preaching at the Wrenwood Baptist Church. Reverend Junior was proud of his accomplishment and for the first-time signed Barbara's school report card "Rev. F. Junior" (Barbara's mother had always signed her report cards before). Barbara "sort of" dated a boy named Morris she met at church. By sort-of she said they had regular Sunday School parties at church and her and Morris aways paired off, but they never really went on a date. Little did she know that she would meet another Morris in Florida and would fall in love. The name Fred Junior, Junior sounded a bit funny, and at first, they called him Freddy but soon they started calling him Corky which stuck and was the name he went by from then on.
In June of 1947 Fred and Waive had their sixth child, a boy, who they named Fred John Junior, Junior but they all called him Freddy. Barbara, concerned that Freddy was getting so much attention that no one would love little Gary and Barbara made Gary a promise that she would always love him and take care of him. For a few weeks Barbara would hardly look at Freddy, not wanting to betray Gary, but once she did, she fell in love with him. Even little Gary couldn't resist the charm of baby Freddy and loved him dearly. With Fred doing so well with his chenille business, they bought baby Freddy many beautiful baby clothes and a brand-new baby bed.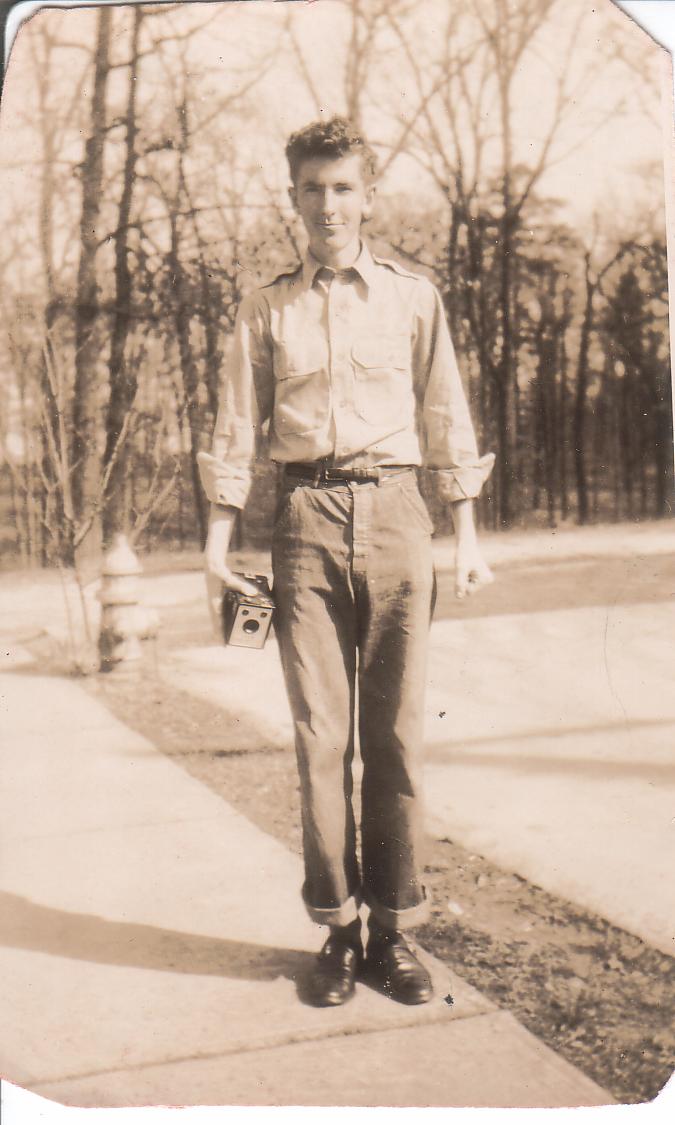 Larry Taylor, 10th Grade
In September, Barbara started tenth grade at Murphy High School where she met a young boy at school named Larry Taylor who she had a crush on. She would see and talk to him at school but they never went out on a date but she thought he liked her for he gave her a photo of himself.
When Christmas came, school let out for two weeks and Fred announced that they were going to Florida for a vacation. They packed their clothes got into their big station wagon and traveled to Florida. It was a long drive, the interstate highways had not been built so they traveled mostly US 441 taking them though Gainesville and Ocala in Florida before arriving in Ocklawaha where they stopped at a hill overlooking Lake Weir. They all got out the car and Fred said "This is where I want to live. It is so beautiful with the lake and orange groves." Fred rented a house right on the lake where they stayed for the week, and they loved it. A beautiful lake, warm weather, fresh oranges, what was there not to like.
Updated: 04-20-2023