1970
Christmas
Westerns were still popular at the theater with Chisum with John Wayne and Two Mules for Sister Sara with Clint Eastwood coming out. Then there were the World War II movies, the comedy Kelly's Heroes which I enjoyed and the more serious Catch-22 which made me think I didn't want to get drafted. There were a few others but none that I found all that interesting.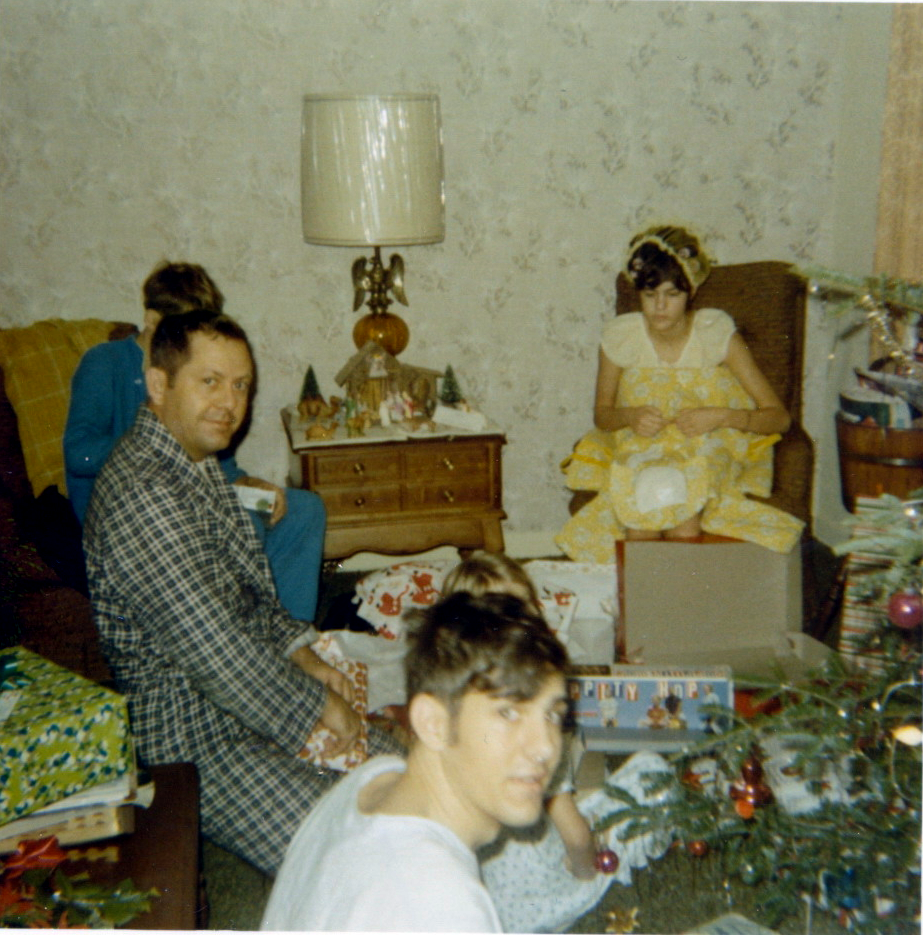 Me in foreground, Dad, David in blue, Brenda and Beth behind my head.
It had been a good year for me in many respects, graduated from high school, had a cool car, had a job and was living on my own but there was still on thing that I found depressing, no girlfriend.