1972
Fall quarter
Summer was over, fall arrived, and it was back to school for the fall quarter. The new 1972-1973 school year Undergraduate Catalog came out and for the first time listing a full Computer and Information Sciences degree program was listed and I begin to think about changing my degree from Electrical Engineering to Computer Science as I signed up for my second computer course CIS-312.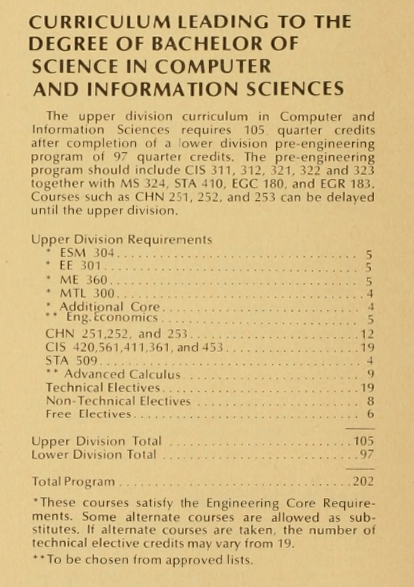 From 1972-1973 Undergraduate Catalog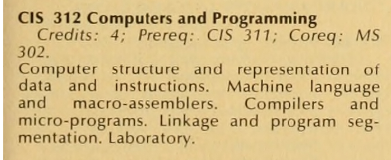 I had decided I had been taking to many courses, it was just too much for me to keep up with, so I only signed up for three courses.
Fall Quarter Courses
CNN-211 The Humanities
CIS-312 Computers and Programming
PS-215 General Physics 1