1972
Entertainment
Music
There were a few songs in '72 that I liked. There was "American Pie" which was played endless on the radio to the point that I got tired of it but will always remember the refrain
We started singing bye-bye, Miss American Pie
Drove my Chevy to the levee but the levee was dry
Them good old boys were drinking whiskey and rye
And singing, "This'll be the day that I die"
This will be the day that I die
I liked "The Lion Sleeps Tonight" with it's silly refrain, "Weeheeheehee dee heeheeheehee weeoh aweem away", it was a fun song.
The "Nights in White Satin" by The Moody Blues captured how I felt about girls.
Nights in white satin
Never reaching the end
Letters I've written
Never meaning to send
Yes, I wrote quite a few of those letters.
And there was "Taxi" by Harry Chapin, about meeting a woman he had known many years earlier. Even now every time I hear the song it reminds me of women from my past, one in particular.
And she said, "How are you, Harry?" I said, "How are you, Sue? Through the too many miles and the too little smiles I still remember you" There was not much more for us to talk about Whatever we had once was gone And she walked away in silence It's strange how you never know But we'd both gotten what we'd asked for Such a long, long time ago And me, I'm flying in my taxi Taking tips and getting stoned I go flying so high, when I'm stoned
Elton John's "Rocket Man" became one of my favorite songs…
It's lonely out in space
On such a timeless flight
And I think it's gonna be a long long time
Till touch down brings me round again to find I'm not the man they think
I am at home
Oh no, no, no, I'm a rocket man
Rocket man burning out his fuse up here alone
I couldn't afford to buy new albums, but I found that the Campus Book Store in the Hub across from the computing center where I worked had a twice a year record sale which you could buy albums for $1 and so I started buying more classical music albums, Bach, Beethoven and others.
TV
"Sanford and Son" and "All in the Family" were two TV shows that Bill and I watched. I couldn't stand the character Archie in All in the family, but he was the kind of character you love to hate. I associated more with his son-in-law Michael who Archie called "Meathead", I even looked like him. It was like watching myself on TV.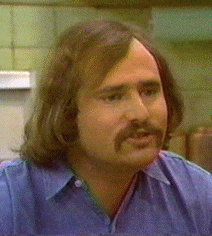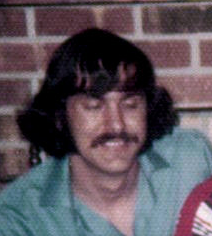 I still liked and watched "The Mary Tyler Moore Show". The Waltons came out which I watched off and on. But it was "Kung Fu" the TV that became my favorite show and never missed an episode. The flash backs to words of wisdom from Master Kan and Master Po connected with me. I particularly liked Kwia Chang Caine and Master Po conversation on the past which I used in my introduction to my Genealogy site.
Kwai Chang Caine asks: "What is a name?"

Master Po responds: "Seek to discover it then. For it is this thread that holds you to your past and binds you to the future. To fix your place for all time and eternity. "

Kwai Chang Caine: "Is it good to seek the past? Does it not rob the present?"

Master Po: "If a man dwells on the past he robs the present. If he ignores the past he may rob the future. The seeds of our destiny are nurtured by the roots of our past."

So, I discover the threads that hold me to my past and how it binds me to my future. Larry Mixson, 07.14.2019
Movies
No movies came out in '72 that would become one of my favorites, but there were a few noteworthy ones. "Deliverance" was a shocker that I found disturbing and hard to watch. It made me wary of being in the alone in the county. Bill liked the dualling banjo scene so much he went out and bought a banjo which he started to learn to play. Everyone talked about how good "The Godfather" was so I went to see it and thought it was OK, but I didn't really care much for it. I liked the action film "The Poseidon Adventure" about a group of people trying to escape from an overturned cruise ship. I also liked "Slaughterhouse-Five" based on the Kurt Vonnegut science fiction novel that I had read.