1975
Leigh Hall Renovation
In '74 - '75 the University did a renovation on Leigh Hall, the Chemistry building, it was due, after all the building was built in 1927, a year older than Dad who had worked there since 1948 after getting the job as a stock clerk from the World War II GI bill. The renovation involved modernizing rooms and labs, updating them with modern materials and fixtures. Buildings built at the university were built to last, built-in bookcases and shelves throughout the building were made from redwood boards, some as wide as 16 inches, Countertops in the labs were a black soapstone and so on. With the renovation much of the old was ripped out and simply thrown away. Well Dad being a country boy and growing up during the Great Depression, couldn't resist saving some of the material being thrown out and he bought home some of it, a three foot high pile of 16 to 20 inch wide redwood boards, soapstone counters, and even two of the original Leigh Hall light globes that hung from ceiling in the main hallway. Dad didn't know what he was going to do with it, but he would find a use for the material like the soapstone counter tops which he broke up into smaller two-foot size pieces and used them to make a patio in the back of the house off the kitchen. I asked Dad if I could have some of the redwood boards and he said yes, and I built a nice record cabinet and a pair of three foot high stereo speakers. I eventually ended up with the pair of light globes which I still have to this day waiting to make something out of them.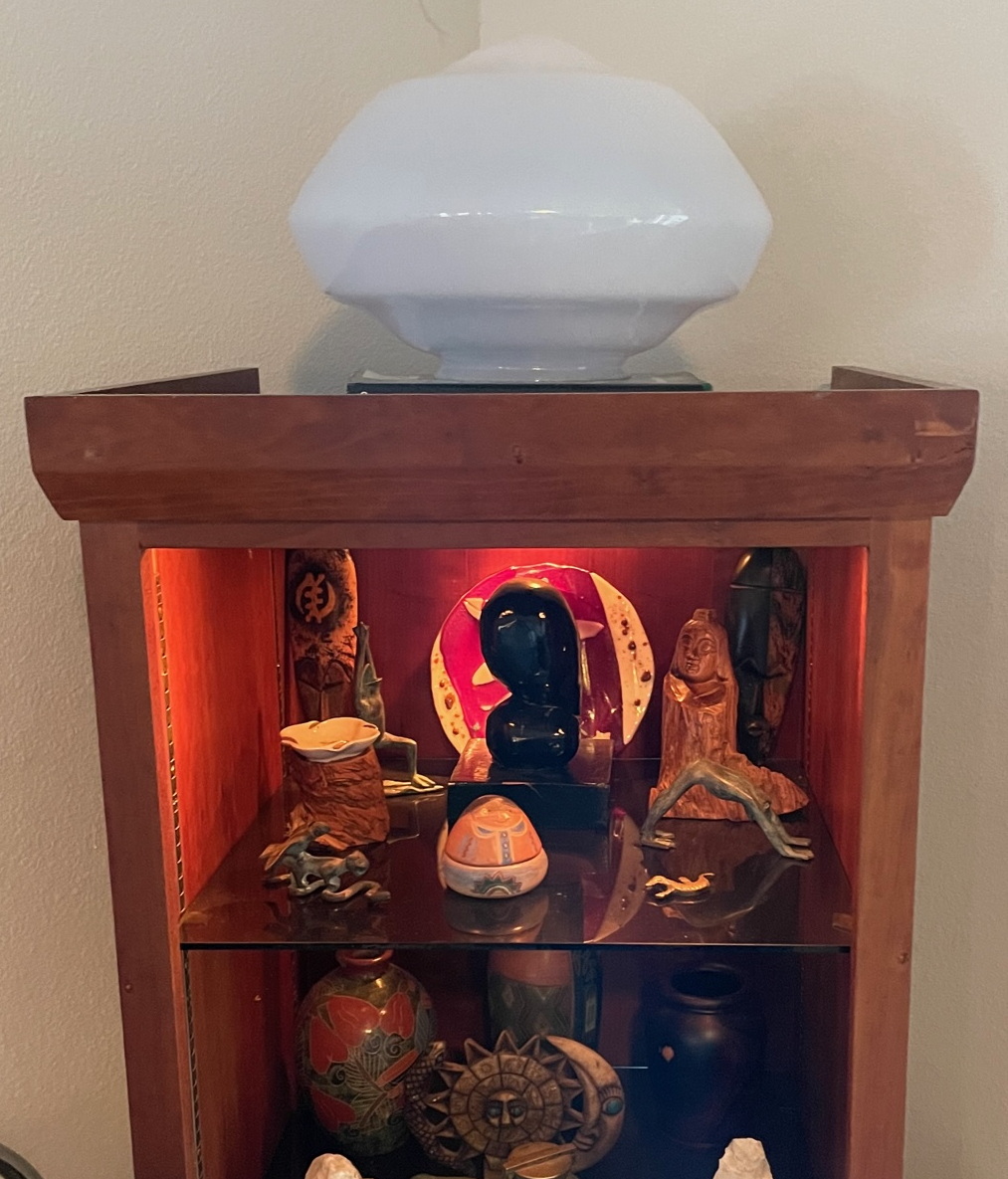 Lamp shade on top of cabinet.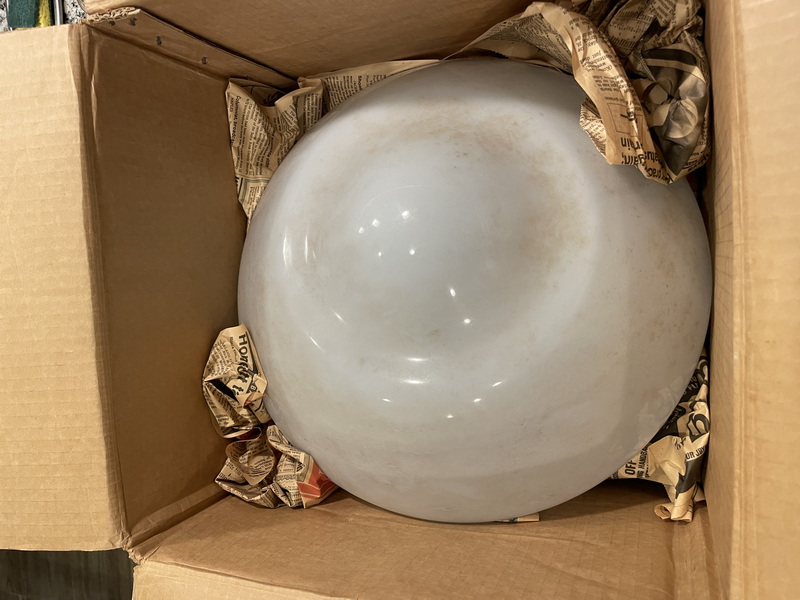 In 1988 I boxed up the lamp shade where it remained boxed for thirty years when I unboxed it and placed it on top of a cabinet in my living room. The shade is upside down for when it was in Leigh Hall it hung from the ceiling.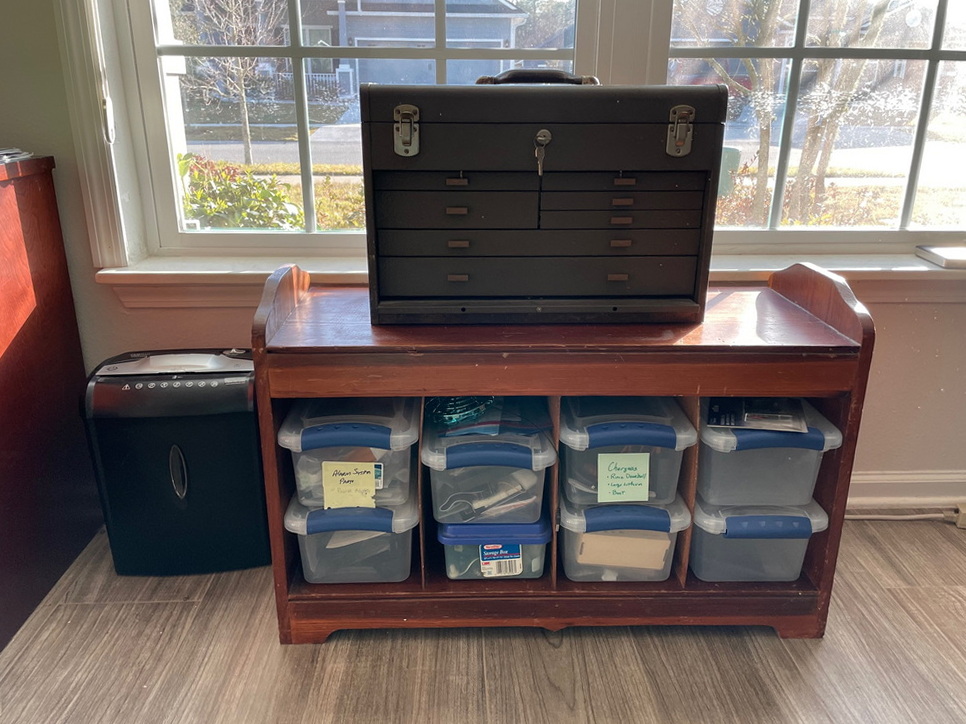 Record cabinet which today (2023) I use to store containers of project parts. On top sits my Dad's old tool chest from 1959.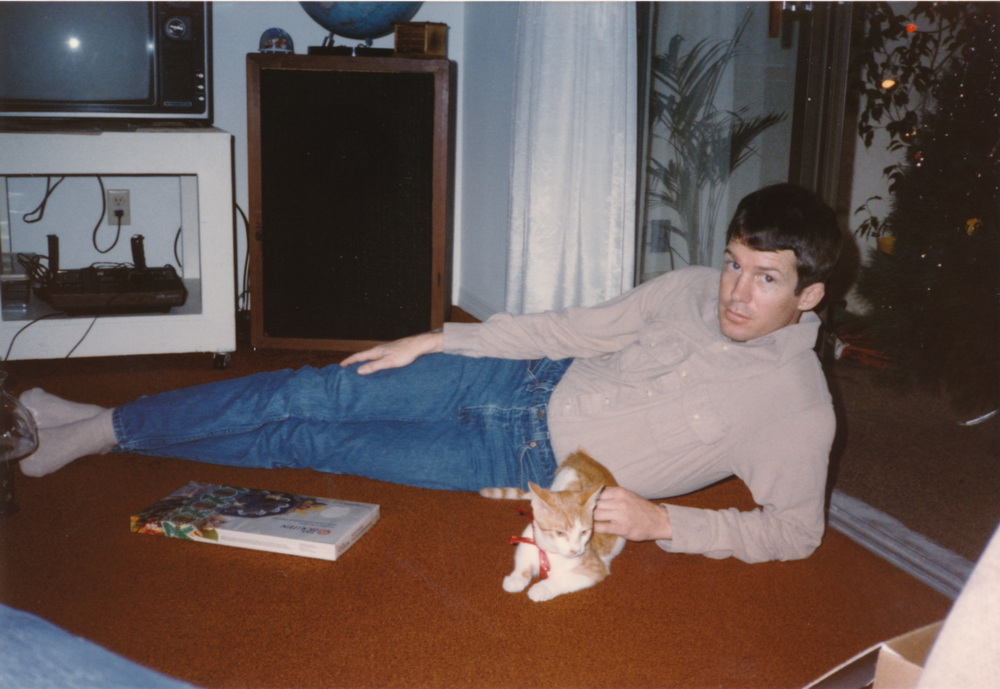 My brother David with his cat at my house in 1985. Behind him is one of the speakers I built with the redwood from the Chemistry Department.