1977
Suzi
The last week August I received a card from Suzie who was still living in Cincinnati. In the card she said she was going to be in Atlanta for a weekend the first of September and asked if I could come up to and meet her. She also wrote about coming down to see me the same date. We had talked on the phone about it, and I had told her I would pay for the flight down and back if she wanted to come visit. We had talked about dates but had not pinned it down. She said she had tried calling me but didn't get ahold of me, I didn't have any answering machine so I didn't know she had been calling. When I got the card, she talked about meeting her the 3rd of September in Atlanta and then says she's flying to pick her up in Orlando on the 3rd so I was confused. The card had the cartoon character Ziggy on it, and she illustrated the Ziggy to be "all ready for the beach". It was all kind of cute but then on the back side of the card she wrote all along the edge without any spaces,
"loveyourandyourmakemefeelsogoodandwanttofuckyouand
fuckyouandfuckyouandIwanttoandwhocaresanyway."
Ok she was pretty clear, she wants to…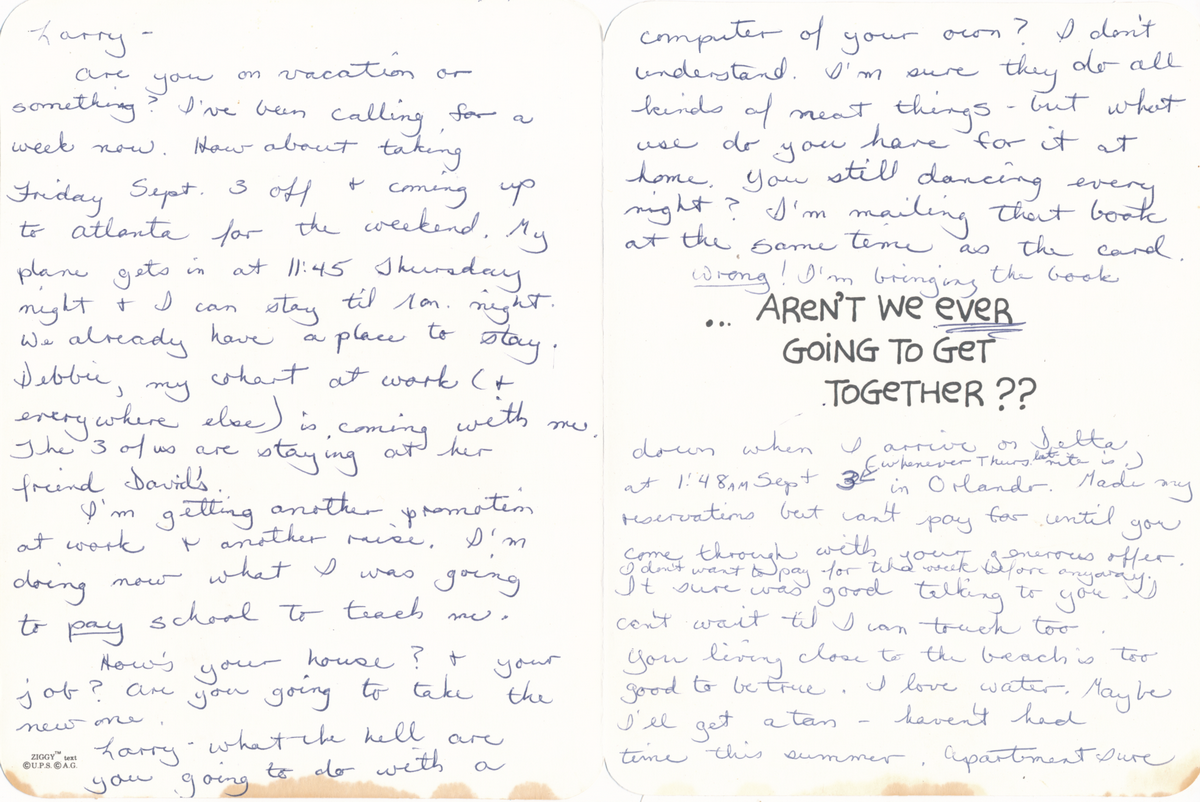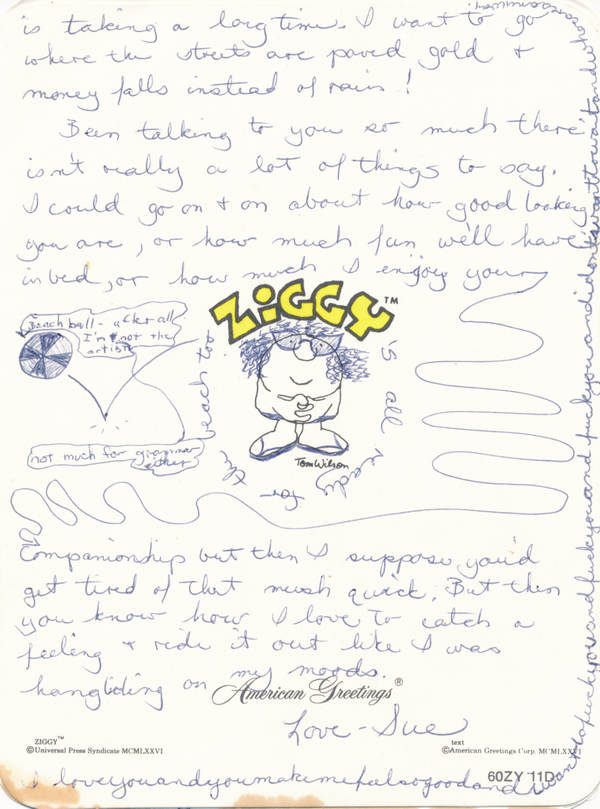 The first of September was fast approaching, and I tried calling her back a couple of times, but we never connected, so I wasn't sure what she was doing, going to Atlanta or coming to visit me. I hadn't sent her any money because I didn't know how much to send. Around nine PM Thursday night September 2nd the phone rings, it's Suzi, she called said she was in a phone booth at a gas station that was at the Melbourne exit off the interstate. Wow, I didn't expect that. She explained she didn't have the money to fly down so she hitched hiked. I quickly told her I would come pick her up, grabbed my keys and jumped into my Chevy van. After a twenty minute drive from my place in Indialantic, across the causeway over the Indian River, though downtown Melbourne then a couple miles out to I-95, I arrive at the phone booth, stop, get out and walk over to her when she runs up gives me a big hug, and kisses me. Wow, I didn't expect that. I put her small suitcase in the back of the van and then get in and we drive back to my place.
I was happy to see her, she was happy to see me. She said since she couldn't get ahold of me, she decided to hitch hike. A friend gave her a ride to Interstate in Cincinnati at seven in the morning and she had been on the road all day with it taking several rides to finally get to Melbourne. The initial excitement of seeing me started to wear off a bit and I could see she was tired, so I suggested she go take a good long shower and get refreshed. She accepted the offer and off to the bathroom she went.
I was happy to see her but was a little confused about our relationship. We had only talked when we lived in Gainesville, and since her moving to Cincinnati, exchanged a few letters and talked on the phone a few times. And now she was here in the bathroom. I waited patiently. Yeah right, patiently, as I went nervously around the house picking up a few things. I sit on the couch in the living room then get up and go to the kitchen, when I hear the bathroom door open. She calls my name and I reply, "In her, in the kitchen.", and then she comes around the corner dressed in the most revealing and sexist lingerie I had ever seen. She says, "You like it.", more as a statement then a question for she could see the look on my face. She walks over to me, wraps her arms around me and pulls my head down to her and we kiss, a deep, long fulfilling kiss and she whispers into my ear, "lets go to your bedroom." Late into the night, both exhausted, we fell asleep in each other's arms.
The following morning after another round in the bed followed by breakfast, she wanted to see the beach so we walked down to the beach and spent a couple hours walking before returning and then going to Pete's Ocean grill for lunch and then we drove up A1A for a bit, across the causeway over the Indian River then back down US1 crossing over the Melbourne causeway and back to my place where we took an afternoon "nap". I took her out to a steakhouse for dinner and then back to the house where she pulls out of her suitcase a Gap Mangione record titled "She and I" that she gave me. I put it on the record player, we smoke a joint and sit on the couch listening and listened to it. I had never had heard Jazz before and really liked it.
Saturday and Sunder were much the same. On Monday I drover her to the Melbourne Airport and paid for her ticket back to Cincinnati. I enjoyed having her come visit, we had a good time together, but I was still unsure of what kind of relationship we had. After all she a thousand miles away in Cincinnati.
I wrote her a short letter after she left but never mailed it.
The following week I got a card from her.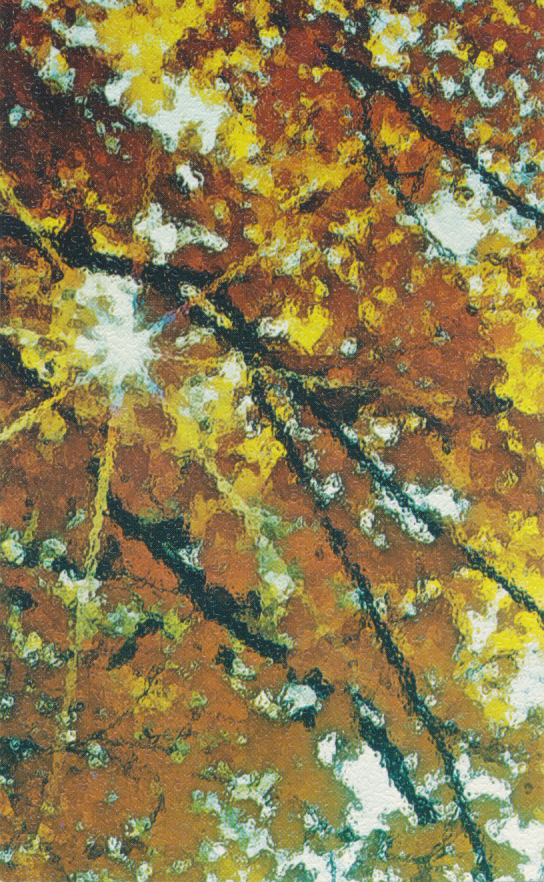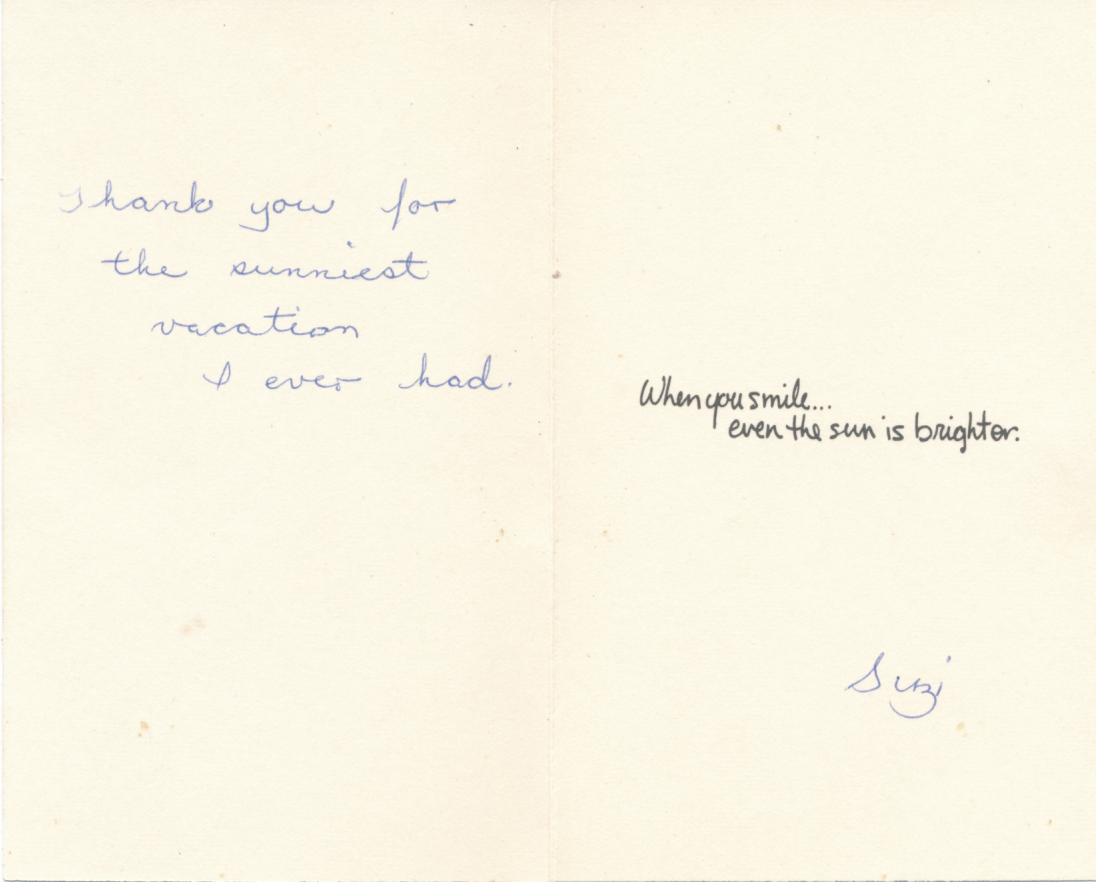 I still think of her every I play the record.