1978
Cincinnati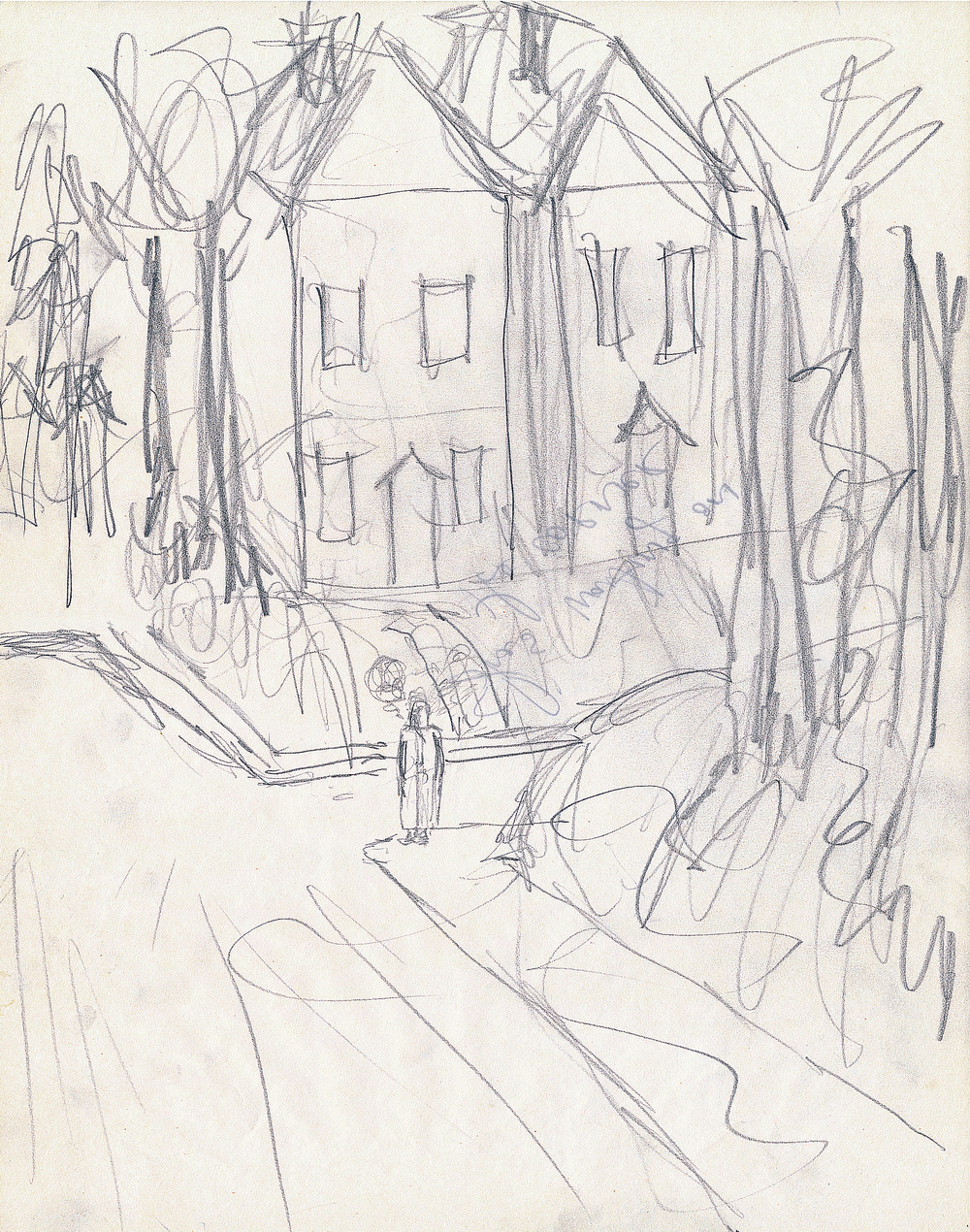 Sketch I did of Suzi standing on the corner with steam from her breath because it was so cold
I left Mom and Dad's the day after Christmas and drove to Cincinnati to see Suzi. After exchanging a few letters and phone calls the previous few months, she invited me to come see her, so I took a few days off work and drove up. I had never driven on such a long drive before, and never out of state so it was an adventure. Cincinnati is a straight drive up Interstate 75 which was mostly completed by at the time although a few sections were still being worked on. I set out early, it was a long drive through Georgia, Tennessee, then Kentucky before reaching Cincinnati so I arrived early evening where I called her from a payphone at a gas station and she said I was close by and she gave instructions to her house. I approached the last turn to her house I see a person standing on the corner all bundled in in a long winter coat. As I get closer the person waves at me, its Suzi, I pull over and she gets into my van then leans over gives me a kiss saying how good it was to see me and we proceed down the street to her house
It was freezing cold, which being from Florida, chilled me to the core, so I grab my bag and we quickly entered her house which was an old wooden farmhouse, looking a little rundown on the outside with its faded and peeling white paint. The house had several rooms rented with Suzi having a nice size room just off the front door which probably once was the living room of the house. I was tired and hungry from the long drive so Suzi made a simple meal of Campbell's chicken noodle soup and grilled cheese sandwiches. After eating we went back to her room, sat on the bed and talked a bit before she leaned over and kissed me. I embraced her fully, and after making love fell asleep beside her.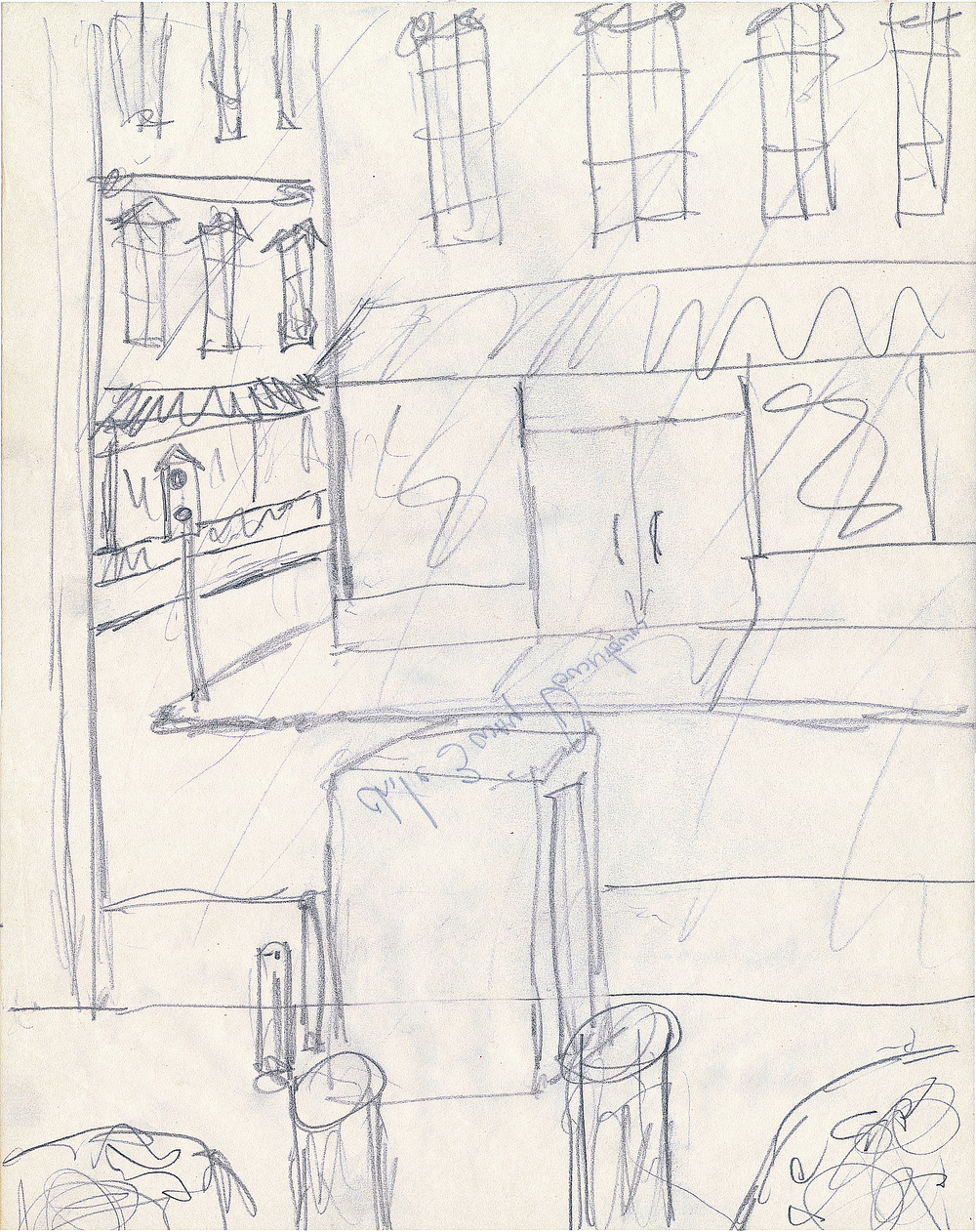 Cincinnati Diner eating chili 3-way
The next morning we got up and had cereal for breakfast, made love again, and then went on a drive to see the town. As lunch time neared, she said we had to stop and get some famous Cincinnati chili and we went to a small diner in town that she said was one of the city's original chili restaurants. She parked the car on the side of the street, we walked a short distance to the diner, entered and went up to the counter that had the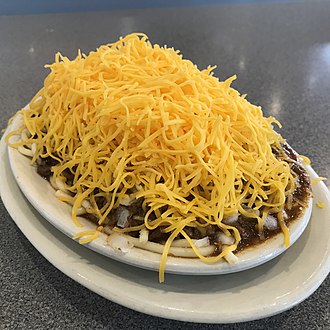 menu up on the wall behind it listing chili served in different "ways". Suzi explained that the number of "ways" was the number of toppings, the basic two-way was chili over spaghetti, three-way added cheese on top, while four, five and even a seven way added combinations of onions, beans and other toppings. I played it safe and ordered the chili three-way as did Suzi. The basic chili was a spicy meat sauce served over spaghetti and topped with a good helping of cheese served in a bowl. They filled our order, I paid for it, and we took it on a tray to a window seat at the front of the diner. The chili was ok, I made my chili with beans, I wasn't so sure about serving it over spaghetti, but the cheese on top was a nice addition. What I liked more than the chili was sitting at the window looking out onto the street. I was fascinated by the little shops along the street, the people all bundled up in the winter coats, even the stoplight I found interesting as it was on a pole of the corner of the street which I had never seen before. All the stoplights in Florida hung over the road on cables.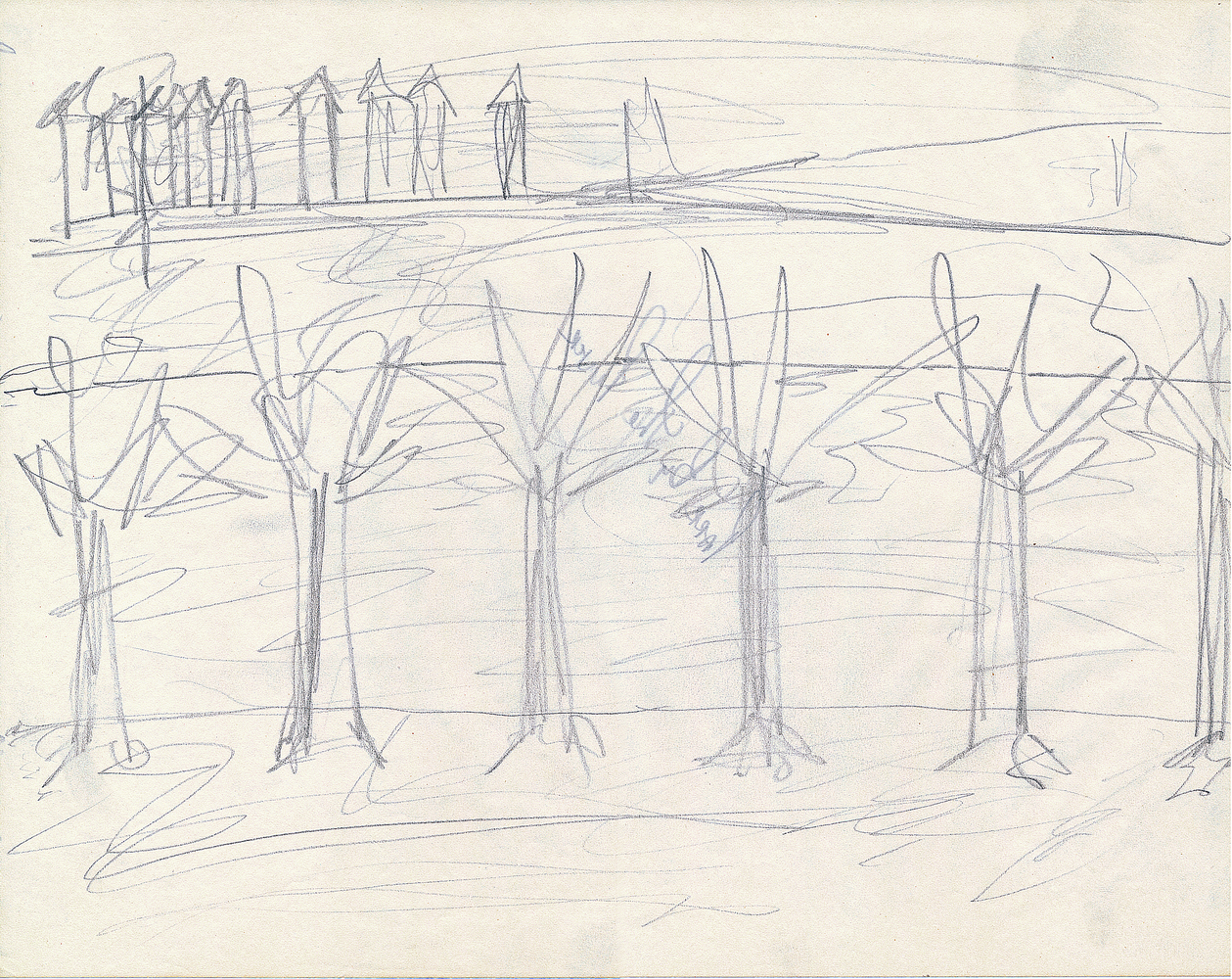 Park by the River
After lunch we drove by a park along the shore of the Ohio river which Suzi said in good weather, she would often come to walk but it was much too cold to be out walking that day. With the trees baren of leaves, I could see the across the river where there was narrow, three story houses all right next to each other with no space between them, so different than the one-story ranch houses in Florida. Suzi told me they were called townhouses and were common in Cincinnati. I could only imagine what my Dad thought of it when he was in the Navy in 1945 traveling down the Ohio River in the new LST boat that was built in Pittsburg.
That night Suzi took me to a party that one of her friends was having. It was a small party, six or eight people which Suzi proudly introduced me to. A couple of the girls she introduced me to in such a way that I thought she might had told them about me before and they didn't believe her about having a boyfriend in Florida yet here I was, like she was saying "I told you he was real". The following day we spent mostly at Suzi's place talking, well talking between episodes of passionate sex. That evening she made a simple dinner. I got up the next morning, had breakfast, said my goodbyes and made the long drive back to Indialantic which gave me plenty of time to reflect upon Suzi and what might become of our relationship. That trip would be the last time I saw her. I think we both realized that I wasn't moving to Cincinnati and she was not moving to Florida. Or would she if had asked? I don't really know, I wasn't ready for that kind of commitment.
Journal Entry
December 28, 1978
Having taken the week off because of the holidays have the time to collect my thoughts and a lot of collecting I have to do.
It has been a mellow week, starting with taking Friday afternoon off for my birthday, Saturday and Sunday were just spent sitting around and getting high, being bright and sunny I did get out and do a bit of bicycling. Monday, Christmas day, drove over to Tampa and spent the day with Dick, Carol and their girls, Dana, Vandy and Cary. David, Cork & Connie, and Grandma Junior were also there. It was a pleasant mellow time. Tuesday and Wednesday were sleep a lot, get high a lot, see a movie or two, watch TV and in general Get Mellow!
Alone; can generally sum up my state of mind over the past few days. Christmas was spent with family, but even that was being alone. Most all my old friends and most people I met recently are married or attached. I saw Robin and Kevin the other day, they being home for the holidays. It was good to see them for it has been close to two years since I had seen them last. Robin being an old love of mine and they getting married on my birthday, has made them something special to me. But seeing them again sadden me for realizing they have been married for five years now, and have been together much longer than that, has made me feel all that much more alone. My life is characterized by my being alone. I have longed for and hope for a lover, a beautiful woman to live with me and be my wife, lover and companion. Yes, I long for the love that Robin and Kevin have. But that young love one finds in high school or early college I'll never have and with each year that slips by my love is for someone, something I never had.
I watch the rain falling, making small splashes in the puddles. I feel the coldness outside within me and I pull the blanket around me closer. I wish she were he to snuggle up to, but it's a she I've never had, a she I've never known. I feel so all alone.
Feelings of loneliness, self-pity
Strong surges of depression
As the year came to close, I spent New Year's Eve at my place alone in Indialantic, listening to some Dylan and making sketches of Cincinnati while the images were fresh in my mind. As midnight approached, I watched Dick Clark New Year's Eve on the TV. As laid in bed that night I reflected back upon the year, overall, it had been a good year and tomorrow would be a new year, I thought as I fell asleep.
Simple Twist of Fate
Bob Dylan
They sat together in the park
As the evening sky grew dark
She looked at him and he felt a spark
Tingle to his bones
'Twas then he felt alone
And wished that he'd gone straight
And watched out for a simple twist of fate