Scene 7
Sheriff Tells Mr. Gary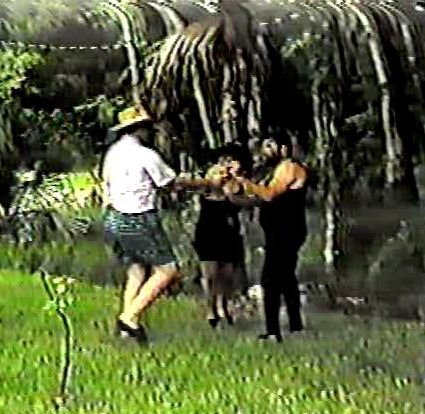 Medicine Paying off "Monster"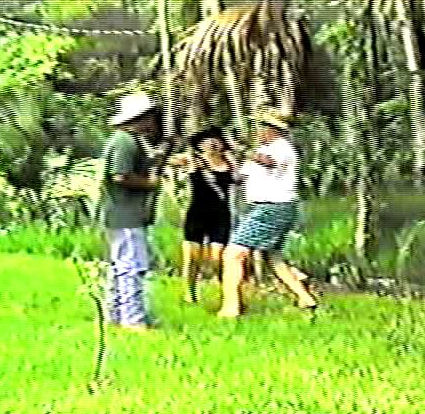 Sheriff catches Medicine Man
Sheriff Randy told us that he had been suspicious of this monster story from the very beginning and as much as he don't like talking about his kin, he become leery of Dixie Lee also. Seems he had stopped by her trailer a few days back and she had forty nine bottles of the medicine man's tonic. Now knowing Dixie Lee never had any money, and she would do just about anything for tonics and beauty aids, he thought he better watch her. Just the night before he had seen the medicine man sneaking into Dixie Lee's trailer then that very day he had received a letter from a water company from a small town outside of Tampa named Zephyrhills

.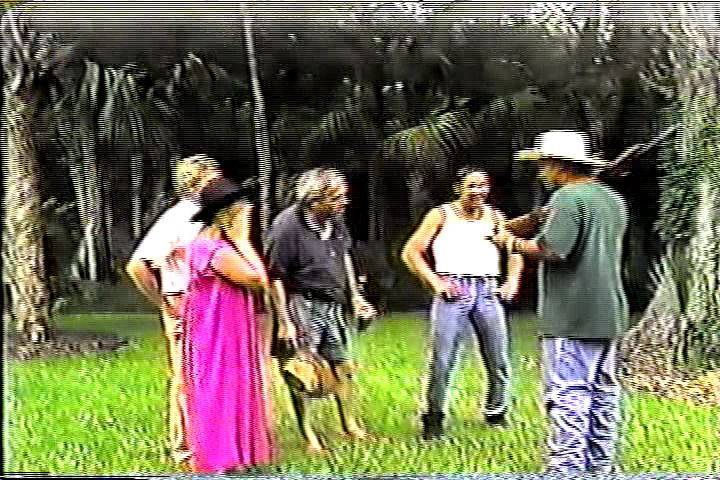 Sheriff Tells Mr. Gary
They just wanted to check up on the medicine man who was trying to sell them the wonderful water from Magnesia Springs to bottle and sell to the public. Who ever thought of such a dumb thing, people buying water in a bottle when you can get it right out of the well.