1967 Lotus Elan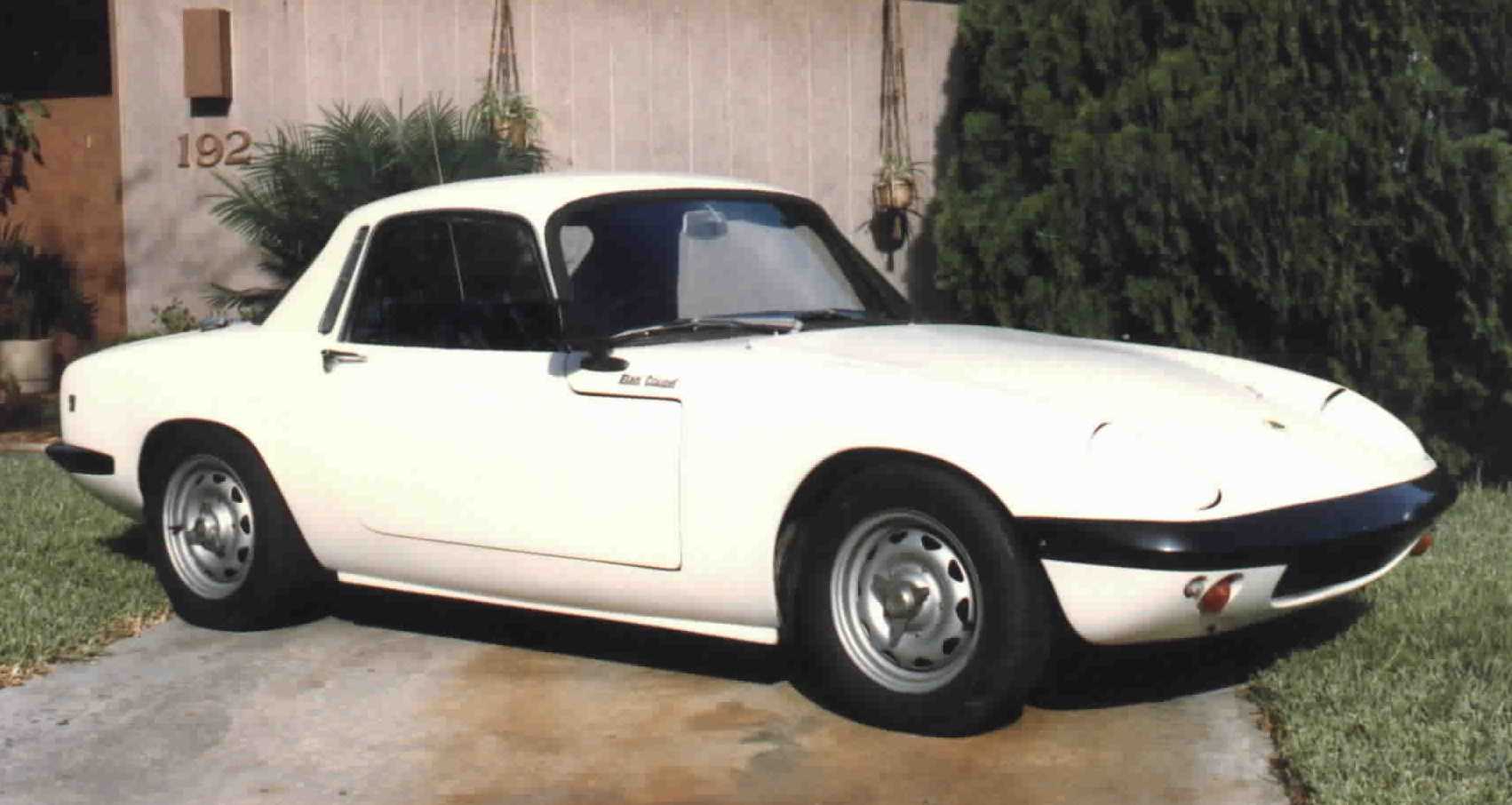 In 1980 there was a girl I worked with that I became friends with. We were only friends but I suspected that she wanted to be more than friends. I did consider this possibility for she had a nice body but I wasn't really attracted to her. Also, as I later learned, she was really religious which at the time I wasn't. Well, anyway she had a Lotus Elan and she offered to sell it to me for $4,000. It was a really small car, it didn't come even to my waist and sitting in it I could touch the passenger door with out even stretching out my arm although it had plenty of leg room for my 6'2" body. It was an interesting contortion for me to get into it though. I was interested but had no idea if this was a good price or not so called John StJacques and said that he thought it was reasonable. I decided to buy it and took out a car lone and bought it. It was a 1968 Lotus Elan, hard top, English right hand drive, dual Webber carburetors. It was red at the time and it was in fairly good shape but needed some work and the engine leaked oil like crazy like every time I drove it I had to put a quart of oil in it. Well I decided to rebuild it. From the ground up.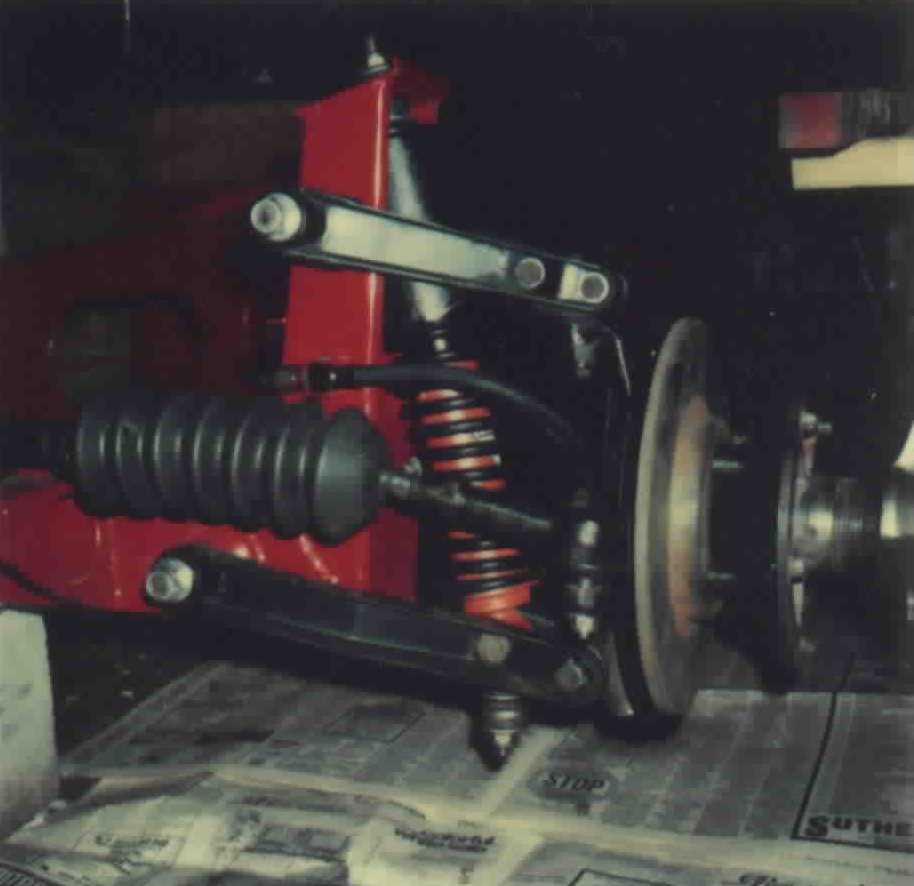 I got a lot of enjoyment out of rebuilding it, it took me over a year. I took the body off the frame, stripped the frame down to bare metal. Striped the paint down to the bare fiberglass. It had about five layers of paint. It was originally yellow and had two coats of yellow then it was painted red and had about three coats of red paint. I had to order many new parts, some of which had to come from England and took several months to get. Although I had rebuilt several car engines in the past, I decided this engine was a high performance engine and it would be best to be rebuilt by a professional. The girl I bought it from had found this place in Titusville who did such work and I took the engine to them. They took several months to rebuild it but it was a piece of art when I got it back.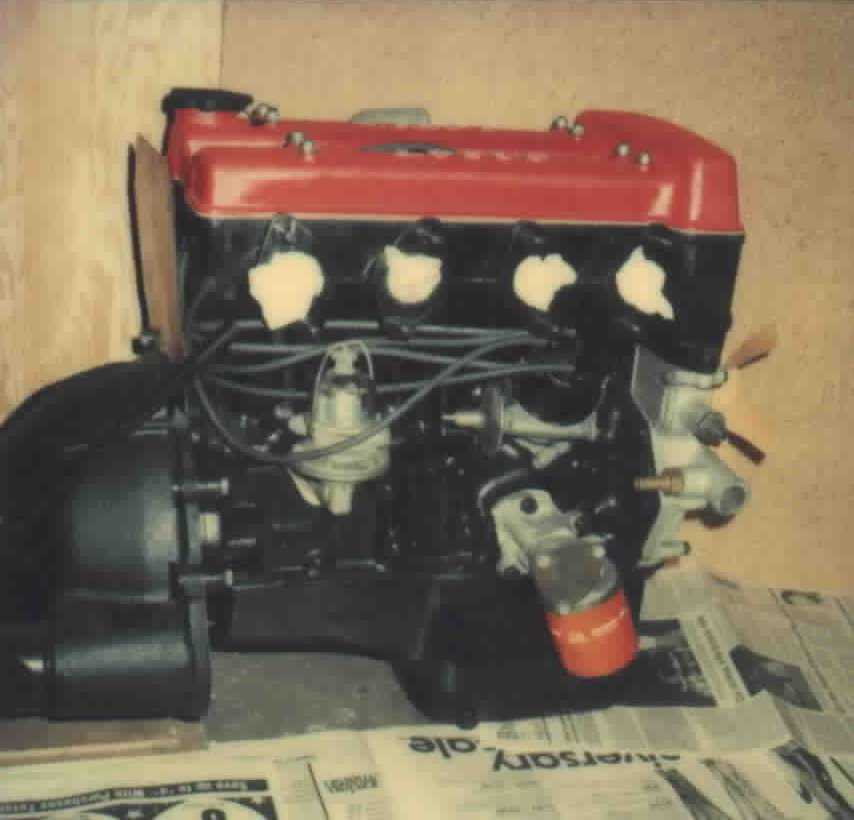 At that time I had the car back together, put the engine in and drove it to a local paint shop and had it painted white. It was beautiful.
After I got it back from the paint shop I drove it for about 10-15 miles and found it ran like shit. I was really disappointed. One day I opened the bonnet (as the hood is called by the English) and went over the engine. AH! there were two spark plug wires reversed, it was only running on two cylinders. I switch them and, WOW!, that sucker got up and flew like no car I had ever driven before. It would hit the max redline of 6500 RPM in first gear so quick I hardly had time to shift. It was actually geared pretty low so it didn't have much on the top end, around 90-95 but, man, did it get there fast. Passing was always an "excitement" for sitting on the right side I had to pull out into the other lane to see if there was any cars coming and if not could floor it and shoot around the car. On the other hand, if there was a car coming I could not see it until out in the other lane and then had to swerve back like right quick. But this was not a real problem for the Lotus handled like no car I have ever driven.
Over the next few years the Lotus spent as much time up on blocks being repaired as it was operable on the road. For about a year, I think in 84, I drove it twice a week from Melbourne to Orlando to go to school at UCF. When my father was in the hospital for his bypass surgery in Christmas of 1980 I drove my van to Gainesville and a few days later Julie and Anne drove to Gainesville in the Lotus. The year after Julie and I got married we wanted to buy a new house and I put the Lotus up for sale for $6,000. I sold it for $5,000 and used the money to by our house on Tallpine in Melbourne. I enjoyed the Lotus more than any car that I have ever had.
Larry Mixson, December 30, 2000