1978
1979


More Fishing, Scuba diving

1980
---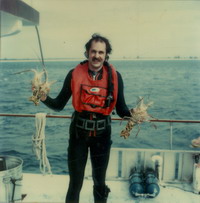 1979 was a busy year of more diving and fishing. A big diving trip was to the Bahamas on the dive boat Impossible Dream (see full story). Other dives were off of West Palm Beach with David and to the springs in Central Florida with for my Advance Open Water certification done with Jim Bobb though Hatt's Diving Headquarters. I also did a trip to Key west with David, Craig and his fiancé. See dive log for more details.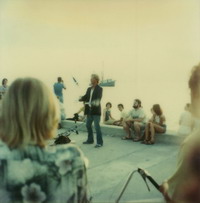 The Juggler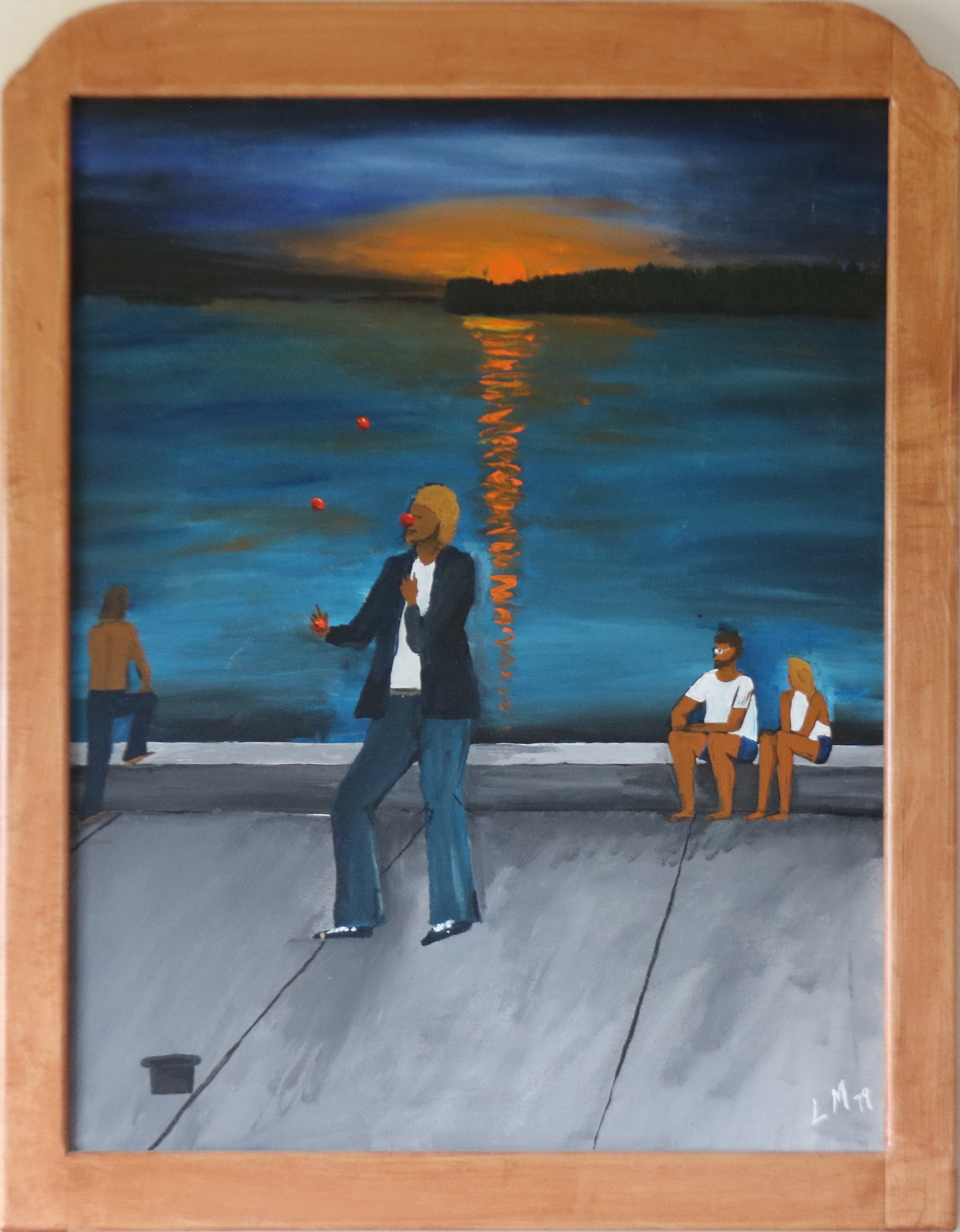 (painting hangs over my bed, 2019).
One interesting thing at Key West was watching the sunset at Mallory Square. Every evening on the pier named Mallory Square, everyone gathers to watch the sunset.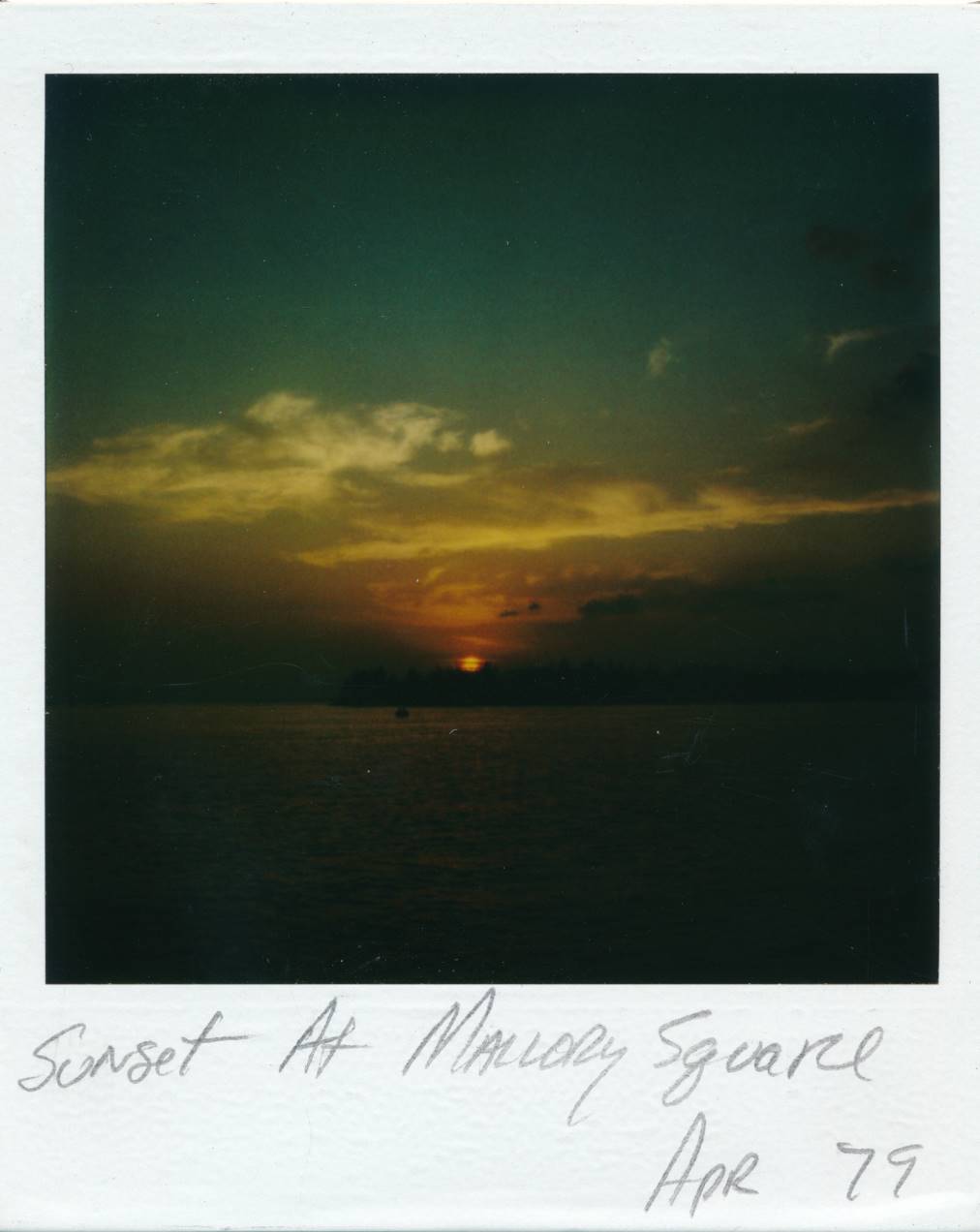 There are all sorts of entertainers one of which was the juggler. I took a photo of this and then later made a painting of it. In the picture is a seated couple which in the painting I made to be Craig and his fiancé.
In April of 1979 I went to the 24 hours of Daytona with John StJacques. John drove up from West Palm Beach where he worked and then we drove my Chevy van to the race where we parked in the infield. An intersting side note is that Paul Newman was one of the drivers in the race.
I lost my cat Kathleen, not as in dying (I hope) but he disappeared when I went to the 24 hours of Daytona. See story.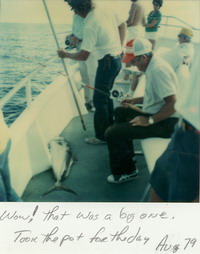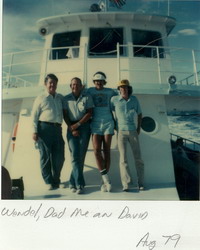 For dad's birthday this year David, Dad's cousin Wendell and I took dad on a fishing trip on the Helen S. which my friends and I went out on the year before. Dad caught a big one and I can remember him saying "whew, that wore me out".
I continued to work at Harris, here with Mike and Tom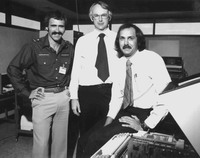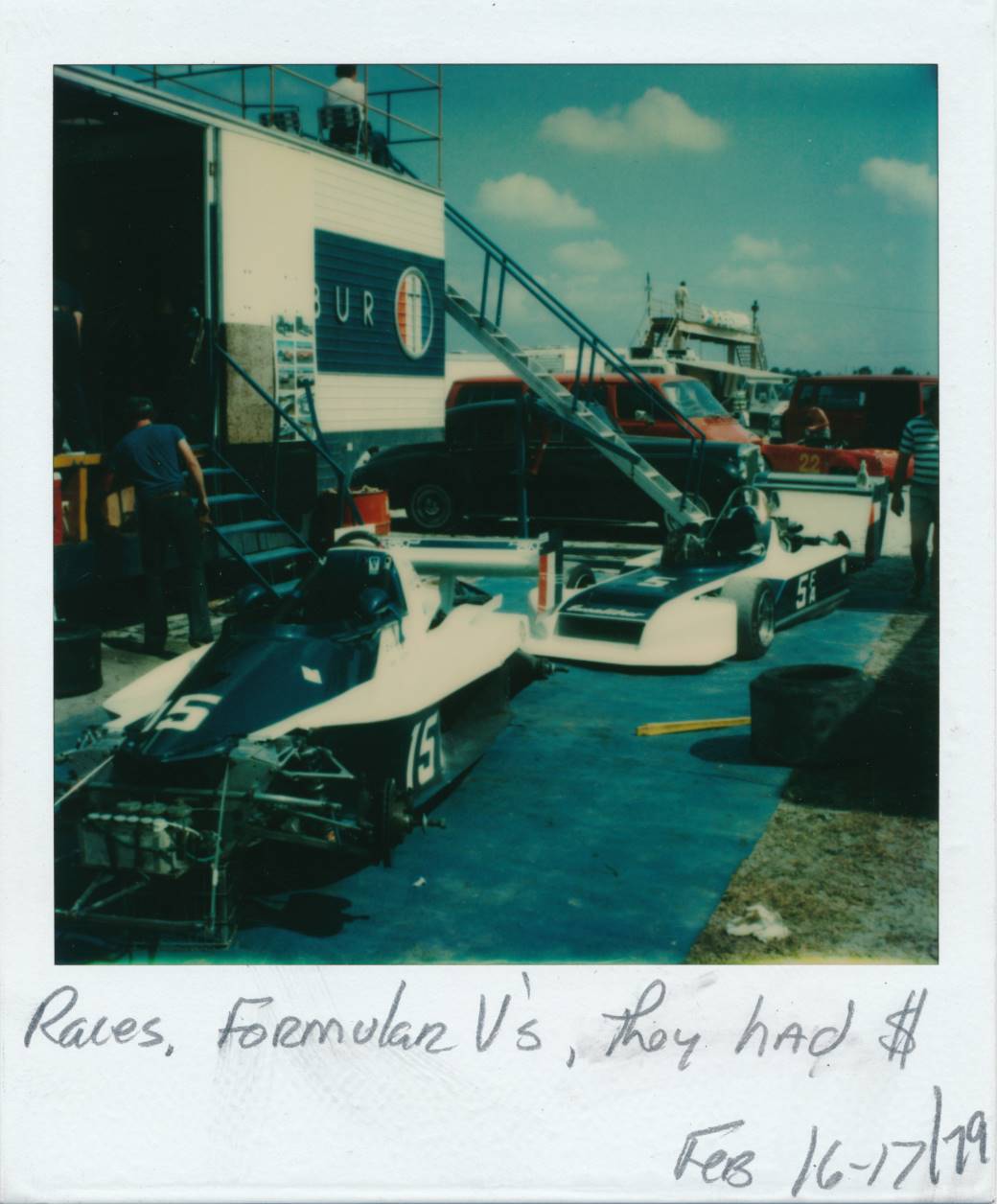 I visited my friend John StJacques in West Palm Beach to go to the races.



A group of friends rented Hobie Cats and went sailing on the Banna River in Melbourne.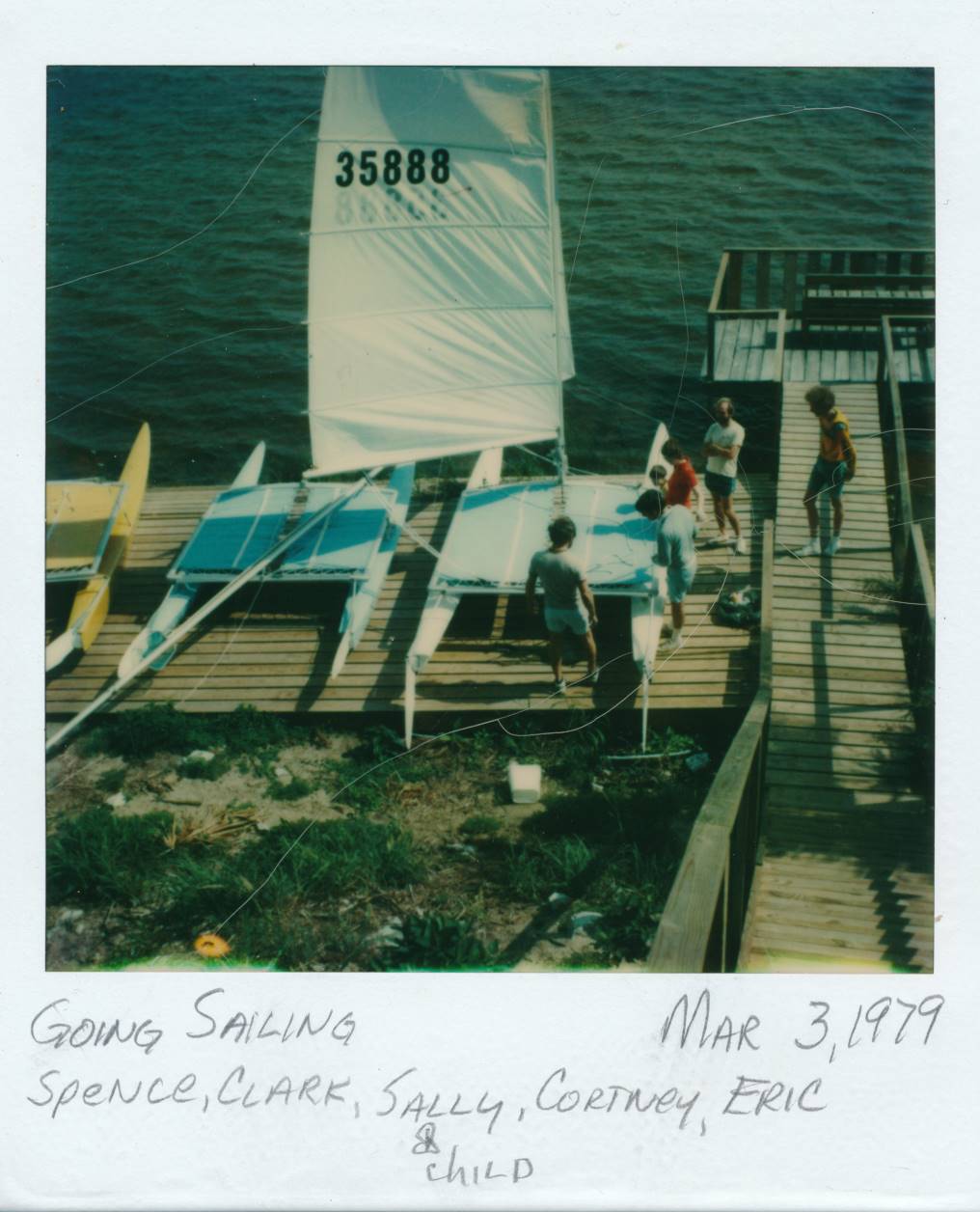 Tomorrow's Day

Borrowing from tomorrow's day
I will take another moment and say
That the pleasurable things we shared won't last
Unless we remember them that way.
Larry Mixson, December 1979


Nightfly
I laugh, I cry, I run free, I lay down and die.
Love, depression, rejection, I cry
She left me, they left me, I tried.

What the hell said I as I jumped up from where I died.
I don't need them, they didn't need me, I'll run a way and hide.
My body laid there as I floated above it quite high.

I turned and left from where I floated with a grieving sigh.
And with a new found freedom flew out into the night sky.
So I left asking myself only "Why, why, why?"

How long and where I flew no one could say for sure.
For days and for miles as if I was lured.
Somehow I new where I was going I was assured.

I lost all sense of time as my journey became dreamlike.
I flew amongst the clouds in the eerie moonlight.
Traveling towards an unknown destination not yet in sight.
Larry Mixson, September 7, 1979